EnVyUs Secures Top-Dog Status with OWC S1 Final Win Over FaZe Clan As Gigantti Upsets Misfits
The Boys in Blue capped their preparation for the Overwatch League in the best way possible earlier today with an emphatic 4-0 win over FaZe Clan to not only win the North American circuit of Overwatch Season 1 and walk home $40,000 richer, but also cementing their position as the top dog in the North American Overwatch scene.
Seagull's debut with EnVyUs could have not been any better as he gelled with the team like a duck to water with his perfect projectile plays resulting in a 7-0 record of map wins over a span of two days. And what better way to assert his dominance as he played a crucial part in securing the capture point early on by out-maneuvering Shadowburn from the opposite end. 
[youtube https://www.youtube.com/watch?v=eRTCNnT3nWY&w=560&h=315]
His air dominance brings a new dimension to EnVy's approach to fights as it frees Effect and Taimou to wreck havoc on the ground and they did so to devastating *ahem* effect. As the commentators put it – "EnVyUs have more threats than you can keep track of" and if even FaZe Clan have no answer to that, who does? We are really enjoying this much more aggressive and direct yet still very methodical EnVyUs and it is hard to see any NA nor EU team to come even close to the level these guys are at the moment.  It felt more of an exhibition match as EnVy easily won 2-0 on Ilios followed by a 2-1 win on Hollywood to put them in a very comfortable position. 
[youtube https://www.youtube.com/watch?v=paXpPU-LQlM&w=560&h=315]
FaZe Clan gave quite a fight in the third map, Anubis forcing a tiebreaker round but were still unable to overcome EnVy who were miles ahead of their closest competitor. The closest they got was on the fourth round on Route 66 where they again forced a tiebreaker round but again fell short. This time, unable to even reach the first check point following a strong EnVy push powered by a surprise Bastion pick by Taimou. A good takeaway from the new EnVyUs setup was that the team is now running on the old adage of 'offense is the best defense', whence opponents who are too busy staying alive won't have time to attempt flanking maneuvers to endanger EnVy's support backline.
On the EU side of things, Team Gigantti had their revenge against season favorites Misfits with a thrilling win over seven games. Having raced ahead with an opening win on Oasis, Gigantti was pegged back as Misfits won the following round on Eichenwalde in a very convincing manner, stopping the payload short of the second checkpoint. Gigantti then sent shockwaves across the pro scene as they won the following two maps; on Anubis and Route 66 to lead 3-1.
[youtube https://www.youtube.com/watch?v=YhO6su-T0e0&w=560&h=315]
Then a weird series of events happened as both teams head to map #5. Needing a win to ensure they are still in the contest, Misfits again picked Eichenwalde much to the dismay of many. While nothing in the rulebook forbids them from doing so, it was somewhat a show of desperation as they returned to the map which they dominated so convincingly just a few rounds prior, which they duly repeated to cut the deficit to 3-2. Not to be outdone, Gigantti's turn to pick the map saw them choosing Temple of Anubis as the sixth map. However things didn't go out as they planned for Gigantti as Misfits, having learned from their earlier bout, outsmarted the Fins for a win and to tie the series 3-3.
[youtube https://www.youtube.com/watch?v=iATWawNQ0Dk&w=560&h=315]
Moving forward from playing on repeated maps, the deciding round was played on Ilios which saw Gigantti regaining their composure and seeing out the match with a 2-0 win thus earning their revenge and the title as the best team in Europe. The $40,000 was the cherry on the cake and hopefully we are able to see these boys in action soon at the Overwatch League.
While it was great seeing EnVyUs dominating Overwatch Contenders Season 1 from start to finish, today would be the last day Taimou, Chipshajen, HarryHook, Mickie, cocco, EFFECT and Seagull play together as EnVyUs after they team rebranded as Dallas Fuel for the upcoming Overwatch League. Thanks for the great time, boys. Now go kick some butt at OWL.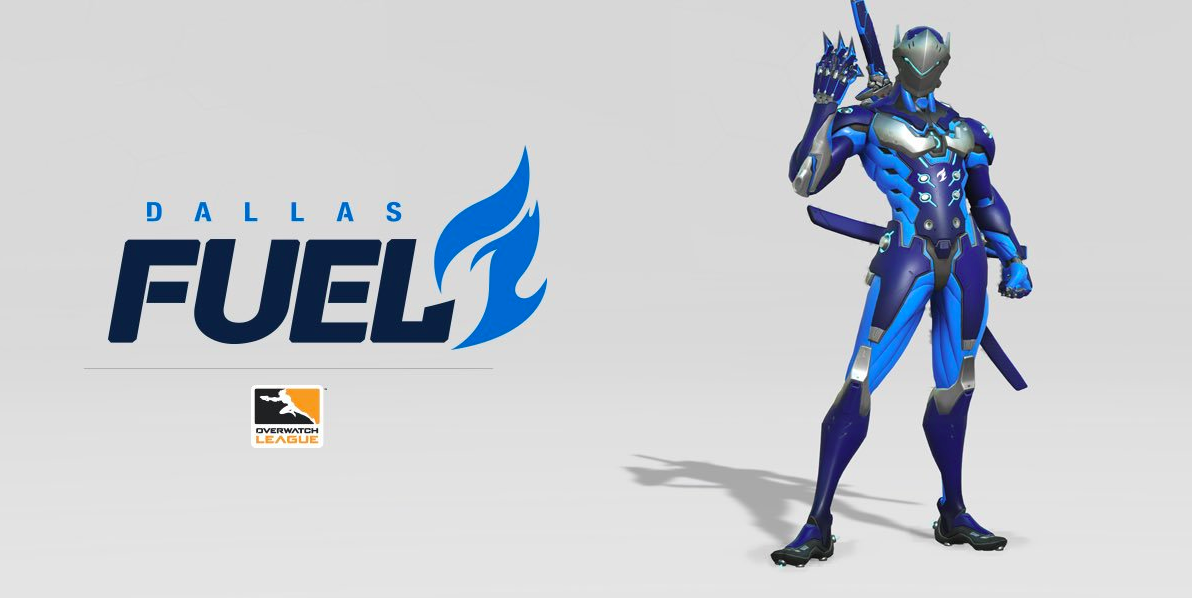 ---