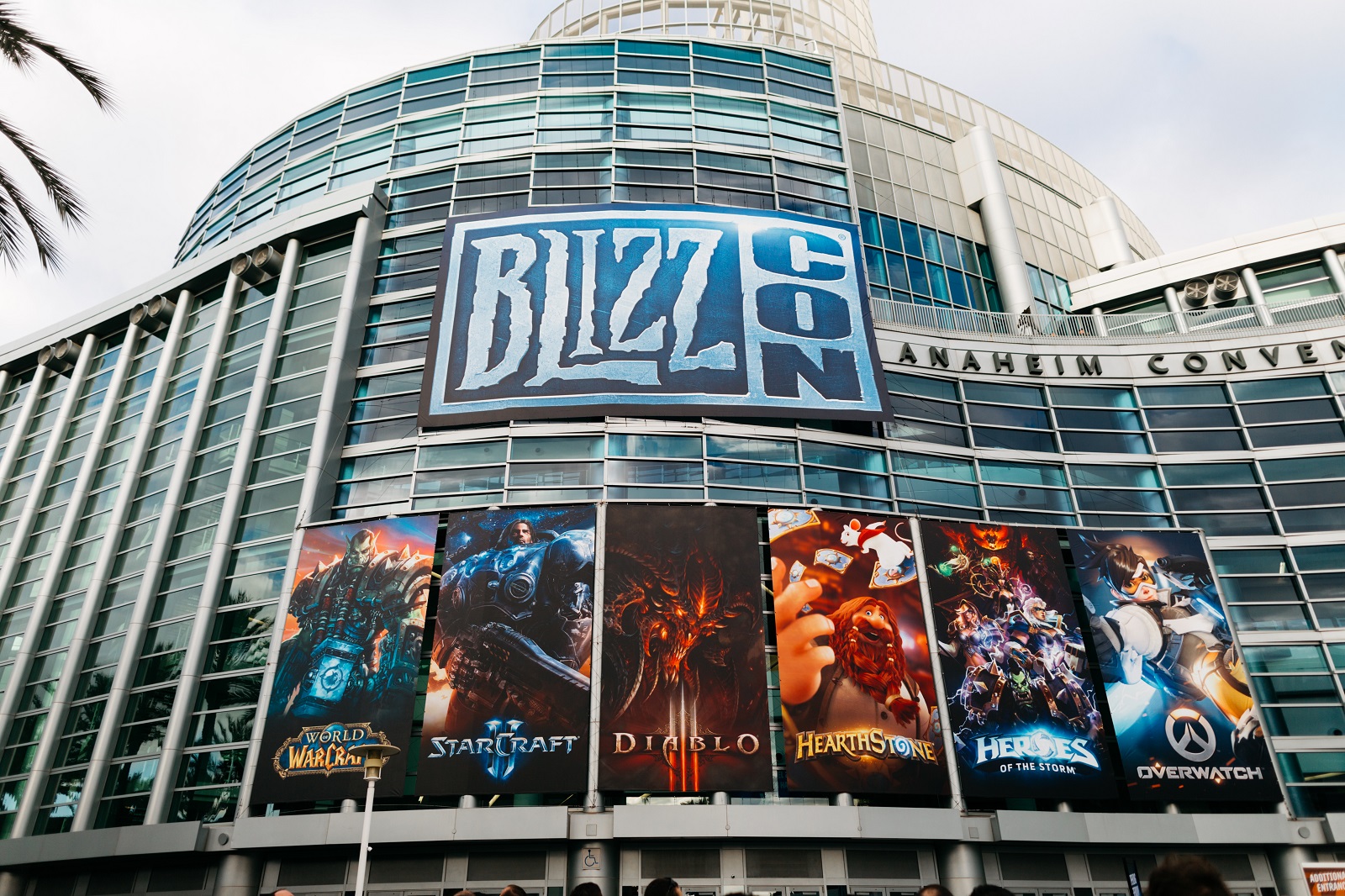 by in
Mark your calendars as BlizzCon is returning to Anaheim this November and tickets will be on sale next month. Officially announced earlier today, you can expect awesome stuff from the event as you immerse yourself with everything Blizzard – be it Starcraft II, World of Warcraft, Hearthstone to Overwatch.
Like last year, this year's event will commence with the esports action of BlizzCon Opening Week, taking place at Blizzard Arena Los Angeles from October 25 to 29, where the early rounds of the StarCraft II World Championship Series Global Finals, the Heroes of the Storm Global Championship Finals, and World of Warcraft Arena World Championship Finals will take place.
These competitions will culminate in Anaheim on November 2 and 3, where the champions of these tournaments along with those of the Overwatch World Cup and Hearthstone Global Games will be crowned.
The first BlizzCon ticket sale will take place Wednesday, May 9 at 7:00 p.m. PDT – that's around 10:00 a.m on the 10th for us here in Asia while the second ticket sale is scheduled for Saturday, May 12 at 10:00 a.m. PDT, or 1 a.m. on the 13th of May 2018 (Asia).
Tickets can be purchased for $199 USD each – about MYR770 (plus applicable taxes and fees) through the online ticketing service Universe. Tickets include two-day admission to the main event in Anaheim on November 2 and 3, and attendees will receive a commemorative BlizzCon goody bag containing a cache of loot for their favorite Blizzard games.
For full info, head on over to www.blizzcon.com
Unable to attend? Fret not as Gamers you will have the chance to enjoy BlizzCon from just about anywhere via the Virtual Ticket, which offers live streaming coverage of the event and a variety of bonus content, including this year's BlizzCon in-game items. More details on the BlizzCon 2018 Virtual Ticket, including pricing, availability, and programming information, will be announced at a later date.
---