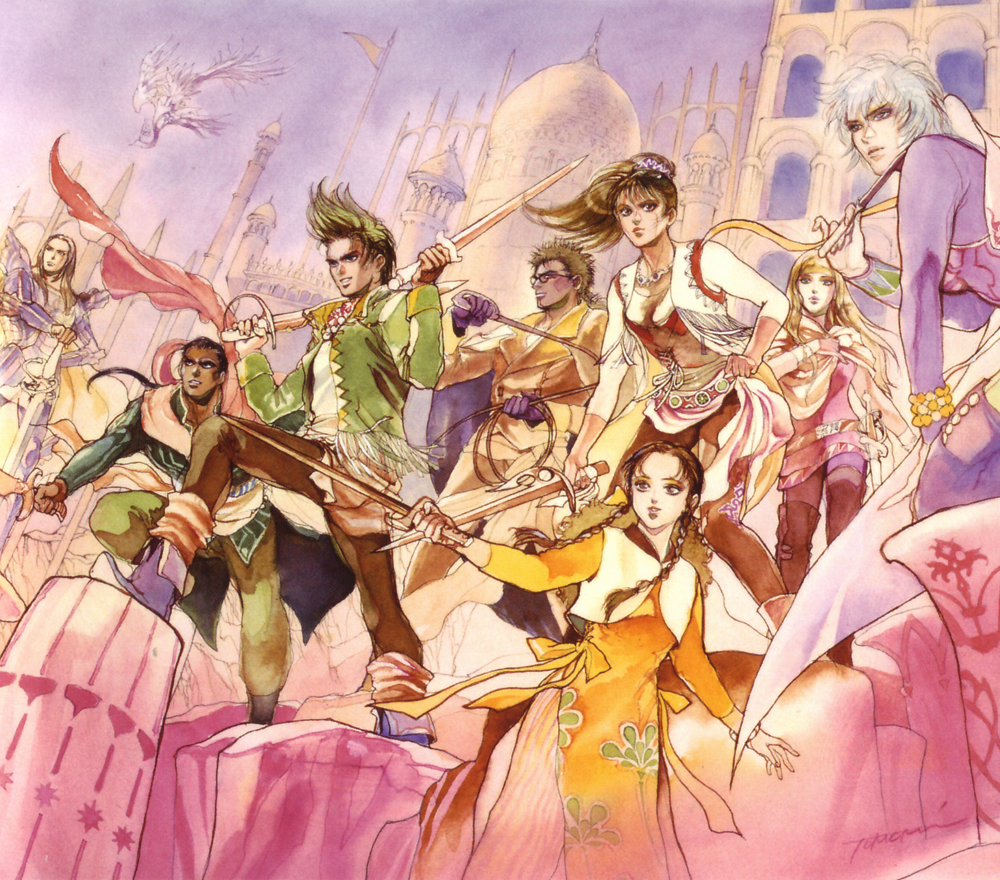 by in
And the remasters/remakes/current-gen ports keep on comin'.
Square Enix recently announced the Romancing SaGa III HD remaster slated for an early 2019 release. The target platforms include the PS4, Xbox One, Nintendo Switch, PC, PS Vita, iOS, and Android.
That's a lotta platforms for a niche JRPG series and I for one am glad. The third game in the Romancing SaGa series is arguably the most jam-packed one of the lot featuring 8 main characters with converging story arcs, a catastrophe called the Death Eclipse that tie it all together, a bunch of sidequests with optional characters to recruit, and a rough-if-innovative-for-its-time leveling up and combat system.
Oh, and there's an announcement for a mobile SaGa game called Romancing SaGa- Re: Universe. The game features sprites from past SaGa games, a nice turn-based combat system, and a ton of SaGa characters you will probably pay real money to gacha for. Fun, if you like getting charged ludicrous amounts for your JRPGs with possibly brain-dead combat.
If you want a taste of what the Romancing SaGa games are like, you can check out Romancing SaGa 2 which is available in HD remastered form right now on PC, PS4, Xbox One, and other portable devices.