Shigeru Miyamato's action-adventure brainchild, The Legend of Zelda, is a timeless game meant for all ages. Yet somehow the main character Link can't seem to get top billing for the games he's in.
Regardless, they're a bag of fun because they focus a lot on exploration, adventuring, and problem-solving. You're not playing a Zelda game purely for the story since it's as cookie-cutter as all-heck, but you're here to see great level design, overworld layouts, boss fights, and exploration hooks in action. Surely you must have played at least one Legend of Zelda game in your gaming lifetime, right? If nothing else, the series has also inspired other titles like Darksiders, God of War, and even Capcom's Okami to refine the action-adventure formula in their own style and form.
Which begs the question: which Legend of Zelda game is the best? There are a lot of them from the NES to the Nintendo Switch, all of them exclusive to Nintendo's consoles.
Let's do a small countdown from the least-remembered to the most remarkable & stellar of the lot. Some ground rules:
Core Zelda games have to be designed in-house by Nintendo. This also means that the much-maligned CDI Zelda games are excluded.
We are not including spin-offs and multiplayer fares like Four Sword adventures. A true Legend of Zelda game is a single-player experience through and through.
Keep in mind that even the "worst" mothership Legend of Zelda game is leagues better and more well-designed than other action adventure games that try to copy it. With that said, here they are:
#15.The Legend of Zelda II: The Adventures of Link (NES)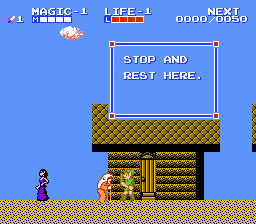 This 2D adventure game was considered the black sheep of the Zelda series and for good reason. While the first hour or so was good and showed that a Zelda game can work in 2D sidescrolling glory, it also put in really tough trials like Death Mountain and a lot of not-quite-fair obstacles.
In hindsight, this wasn't the most well-designed Zelda game, though it is the most monumental since this and other NES titles like Metroid paved the way for action adventure games that are dubbed Metroidvania.
#14. The Legend of Zelda (NES)
The first-ever Legend of Zelda was a triumph in its heyday. It was an innovative gem of a title that made the NES a force in gaming during the late 80s with its adventure and exploration elements.
But there are way too many Zelda titles now that basically used this game as a base and then supercede its predecessor. Thank you for the awesomeness, original Legend of Zelda, but if we wanted to bring new people into the franchise, we would rather introduce them to the later games that still channel the spirit of its predecessor.
#13. The Legend of Zelda: Phantom Hourglass (DS)
Perhaps one of Nintendo's misstep in the franchise in the mid-2000s, this Zelda game had you using the DS' stylus and touchscreen to navigate. Which begs the question: what's wrong with buttons and tactile feedback?
Nintendo's obsession with stylus controls actually hampered the title, though the actual game is just a decent fare that doesn't live up to the past portable Zelda titles. The main dungeon is badly-designed since it requires repeated visits just for you to finish the game.
#12. The Legend of Zelda: Spirit Tracks (DS)
Choo-choo! This DS Zelda game is slightly better than Phantom Hourglass because you do not need to repeat dungeons. However, you still need to go through tedious sidequests, errands, and pretty awful stylus controls. This game is certainly not one of Nintendo's finest in hindsight.
#11. The Legend of Zelda: The Skyward Sword (Wii)
The Legend of Zelda franchise needed a shake-up of sorts right after the previous DS efforts. While this Wii-exclusive came in a bit too late in the Wii's lifespan, it nonetheless was unique since you get to physically wield the Master Sword thanks to the Wii Remote's MotionPlus adapter. The game introduced new ways to solve old problems be it killing foes or solving puzzles.
While it falls in the series' unique problem of storytelling -basically overexplaining things you probably already know about the series- it at least brings up the "origin" story of Link, Zelda, and the whole Triforce ordeal.
#10. The Legend of Zelda: Twilight Princess (GameCube, Wii)
This GameCube title helped fulfil all the promises of a launch title: great graphics, open world Zelda gameplay, and unique puzzles and mechanics like the ability to turn into a wolf and using the spinner. The world itself is different for its time: you get to explore a dark universe that looks like what happens if Tim Burton were to do anime.
We suggest playing the HD version on the Wii U if you are able to; this remaster fixes some quest and sidequest issues to make for a streamlined experience.
#9. The Legend of Zelda: The Minish Cap (Game Boy Advance)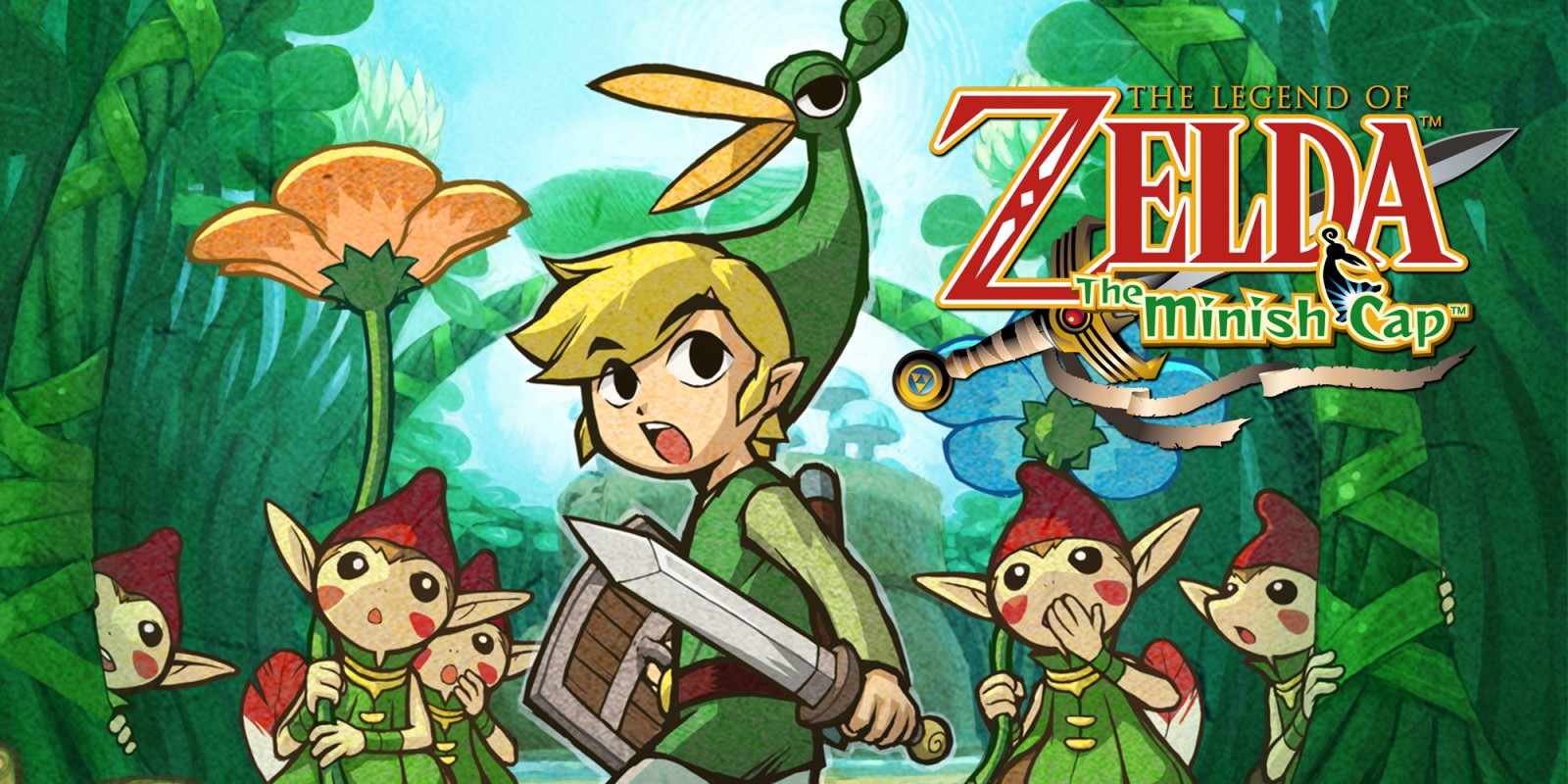 A cute portable diversion. While this may not be the longest game in the series, it at least introduces a cool shrinking mechanic involving, well, the Minish Cap. Imagine if Link was in some Gulliver's Travel-kind of scenario and the world was colourful.
The Piccori people and their world gave players a new perspective on a Zelda game. They also get to experience puzzles where you need to use the cap to shrink in and out of existence.
#8. The Legend of Zelda: Ocarina of Time (Nintendo 64)
Time has not been kind to this 3D Zelda title. While it may be the most historically-important Zelda game in terms of story and game design template, it isn't the easiest title to get back into after you take off the rose-tinted glasses. The game introduced the Z-targeting, camera control, and semi open-world level design, but future titles have succeeded it in terms of replayability and in-game improvements.
Sure, you can play the 3DS remake which fixes most of the original game's problems, but you should only replay this if you wanted to see how a 3D Zelda game made its mark.
#7. The Legend of Zelda: Majora's Mask (Nintendo 64)
While initially off-putting at first due to the timer and the crashing moon, the game was actually brilliant in hindsight. You have to solve puzzles in a Groundhog Day-esque 3-day time loop in Clock Town, gathering clues and piecing together riddles to make changes in the loop to save the world from doom.
Having said that, the 3DS remaster of the game help streamlined the original experience and also bring up helpful hints in case you were stuck with what to do next. This game at least deserves to be in the top 10 of any Legend of Zelda game list just because of how different it was.
#6. The Legend of Zelda: Oracle of Ages/Season (Game Boy)
This two-parter of a game was handled by Capcom, and boy does it show! The developer's knowhow on making action gaming experiences mean that the game revels in its surrealness and action adventure tropes. You get to change seasons anytime when you come across a tree stump and use unique items like a pair of magnetic gloves to cross chasms by pulling yourself to metal objects.
These two Game Boy games somehow are more entertaining and charming than the 3D Zelda games at the bottom of this list. If you can get your hands on them, do give them a shot.
#5. The Legend of Zelda: The Wind Waker (Game Cube)
Who wouldn't want to be sailing on the ocean looking for adventure? The game's very cartoony art style is also a plus since its art direction made everyone notice, be it a fan or a casual gamer who somehow owned a Game Cube during the period.
Who knew that an ocean-flooded Hyrule would birth some of the series' best dungeons to date that require the use of your items in creative ways? True, the late game featured a bit too much padding, but that's all rectified in the game's HD port for the Wii U.
#4. The Legend of Zelda: A Link Between Worlds (3DS)
While it's a bold move to make a sequel to arguably e best Zelda game in the world, A Link Between Worlds is one of the better standout titles. It takes place in Hyrule and Lorule from the prequel, but flips a lot of past conventions and opens up the world a bit more in this portable escapade. It takes past items like the bow, the boomerangs, and the bombs and puts them to good use in the game's level design.
Plus, the new character Ravio is loveable. There's a lot more freedom here since you get to tackle the dungeons in any order you choose. In other words, it takes the best parts of Link to the Past and expanded upon it. It's toe-to-toe with its predecessor on all counts.
#3. The Legend of Zelda: Link's Awakening (Game Boy)
Before the Game Boy Advance and Nintendo DS came into the picture, this portable Legend of Zelda game was all you need to get your action adventure fix. What was magical about this game? Its breadth and detail. Never has a portable game packed is so many details and sections in such a tiny Game Boy cartridge. With so many puzzles and dungeons, the game is larger than its medium-sized Koholint island will have you believe.
Since it's a dream island, this gives Nintendo the excuse to bring in cameos like Yoshi dolls, Goomba, Chain Chomps who can speak, and even that one big boss from that Super Mario Bros. 2 game. Talk about surreal.
#2. The Legend of Zelda: A Link To The Past (SNES)
If you want a traditional Zelda experience, not many games can top what this SNES classic did. There's a reason why this SNES title was labeled as the crown jewel of the Zelda series: it features incredible dungeon designs, a really dense world, and simple-yet-challenging hack-and-slash gameplay.
Sometimes the seemingly simple of games can end up being the most immersive and driven. There are no gimmicks to this Zelda title; everything is laid out for you and designed properly. You just have to be good at it.
#1. The Legend of Zelda: Breath of the Wild (Nintendo Switch)
This is the culmination of past Zelda mechanics and lessons rolled into one epic adventure. Nintendo took lessons from other Western-made open world games, combined it with other past Zelda templates like Wind Waker and Twilight Princess, and then transform it into this. Part open-world, part dungeon & instances, part speedrun fodder, all great. You're set loose in an unpredictable Hyrule filled with lush forests, mountains, and other treacherous terrain and populated with a 100 or so mini-dungeons.
You're given a small-yet-versatile toolset where you have to creatively use them to get around the game and even solve puzzles. Breath of the Wild is the rebirth the franchise needed. It takes elements of the past, some design tropes and structures from past Western open world games, and then turn it into its own beast of a game. A masterpiece in game design in other words.
Which Legend of Zelda game is your favourite? Let us know on our Facebook page. 
Related