Unlock Your Kingdom Hearts-Themed Hotel Room With A Real-Life Keyblade At Tokyo Disneyland
To celebrate the highly-anticipated release of Kingdom Hearts 3, Tokyo Disney Resort has announced that special Kingdom Hearts-themed rooms will be coming soon to the Disney Ambassador Hotel very soon. Although the long-awaited game will be arriving later this month, these hotel rooms will only be available for a limited time, from 26 March to 30 June 2019.
The highlight of the entire experience is that each room will come with two real-life little Keyblades, which are used to unlock the doors to their hotel rooms. The Keyblade measures around 7 inches or 18 centimeters in length and is designed to be like Sora's iconic Kingdom Key.
The best part is that guests can actually take the Keyblades home with them, along with a special commemorative box adorned with the Kingdom Hearts crest.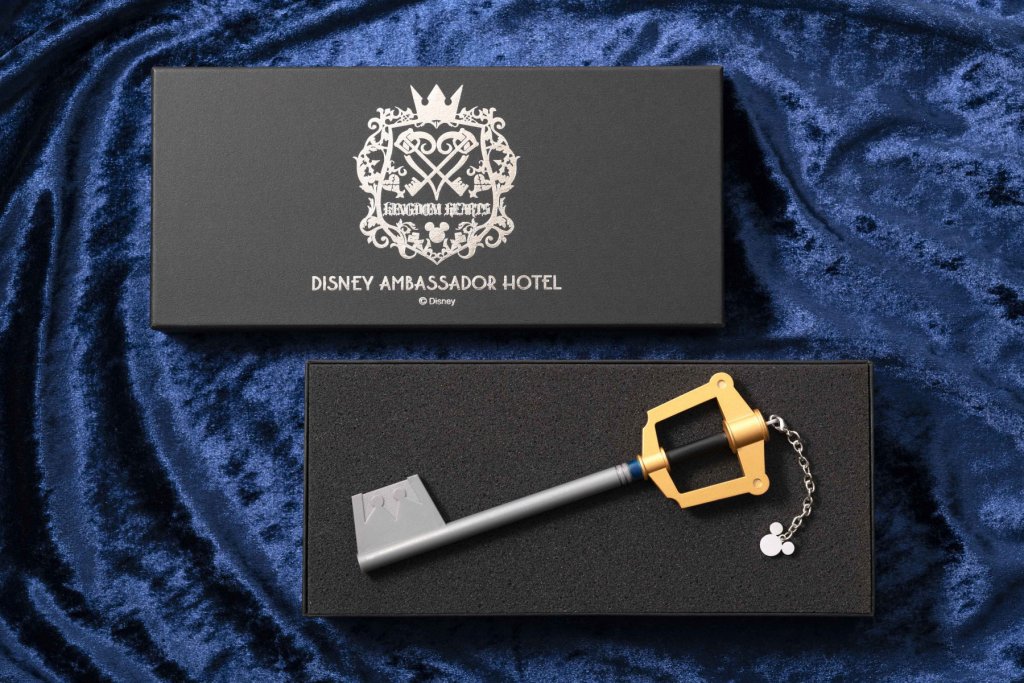 As for the room itself, the interior is decorated with Kingdom Hearts memorabilia and aesthetics. Some of the artwork on display looks to be from Kingdom Hearts 3 and Kingdom Hearts 2. The bed headboards are especially unique, with designs from Kingdom Hearts: Dream Drop Distance, showcasing its theme of characters submerged in sleep.
Additionally, guests will also be given two sets of souvenir postcards, of which there are four designs in total.
For fans of the franchise, reservations for the Kingdom Hearts-themed rooms will open from 2pm (Japan Standard Time) on 30 January 2019. Reservations can be made on the official Tokyo Disney Resort website here. The rooms are priced at ¥46,100 or USD$424 (or roughly almost RM1800) per night.
With hype for Kingdom Hearts 3 building up in anticipation for its upcoming release, fans will surely flock to anything related to Kingdom Hearts. At RM1800 per night, it may be expensive but hardcore fans of the franchise will definitely not want to miss this rare experience if they're willing to fork out the dough.
Kingdom Hearts 3 is slated to release for the PS4 and Xbox One on 29 January 2019.
---