To say that Bandai Namco's upcoming RPG Code Vein is a Dark Souls knockoff but anime and sci-fi is disingenuous, but not entirely inaccurate. The controls, the motions, the level design filled with possible one-hit pitfalls and traps. Even down to the core one-on-one duelling focus against enemies, it's emulating the From Software series tooth and nail.
That's not a knock against the game's merit at the slightest at all; a few games can copy the RPG formula and truly succeed on its own merit. Code Vein is looking to be one of those that can get away with its mimicry.
Blood Clot
One of the reasons why it can do so, apart from its uniquely colourful post-apocalyptic sci-fi trappings, is because of how you can change your class anytime in a stage. In Code Vein, you get to choose between three initial classes to start off with -called Blood Codes here- that focus on brute strength, fast attacks, and ranged attacks respectively. But instead of picking one and sticking with it in the rest of the possibly 30-hour adventure, you get to switch back and forth between it whenever you want.
Plus, you'll get even more Blood Codes to choose from as time goes by. After defeating the first boss, you get his Berserker Blood Code that lets you take in a bit more damage, deal a lot more slow-but-hard-hitting moves, and gain appropriate tanking and armour-property moves.
The Thoth Blood Code lets you carry more melee attacks and grant you a bit more spells to use at the cost of your speed. Yeah, so spells here use a resource called Ichor; it's basically mana points you can only gain back either through items or through finishing moves you pull off with the O button.
Your Blood Veil armour determines what kind of drain moves you can pull off, as well as the parry/counter types you have available. You may get either a twin dragon gauntlet counter or a scorpion tail counter, each with different parry properties and startups. Either way, pulling off a sweet counter means you can instant-kill most regular baddies, even the bigger ones.
Cells At Work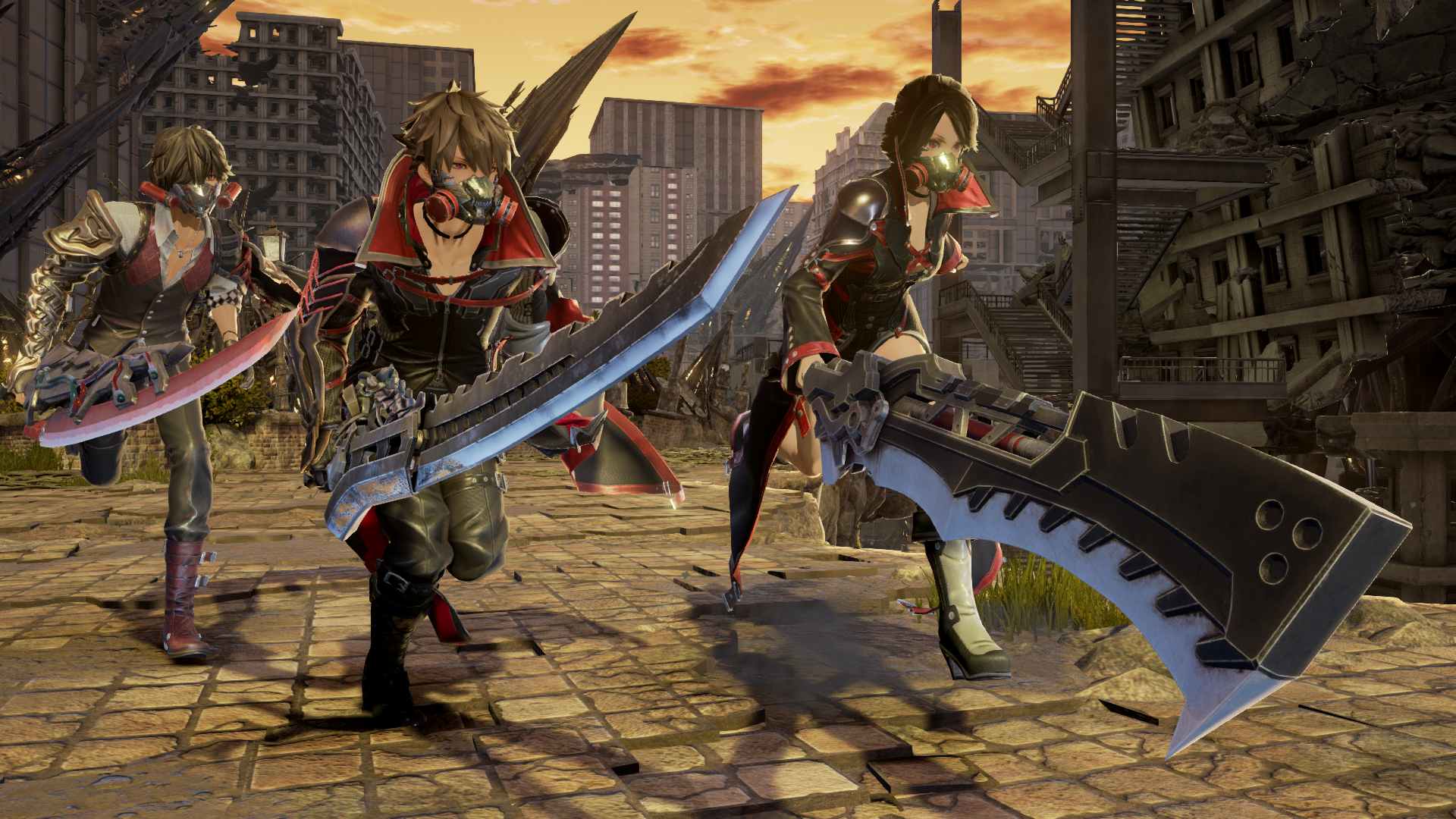 Waltzing around the tutorial level multiple times means I can start experimenting with the aforementioned Blood Codes and Veils after going through the stage and its first real boss once. I found a comfortable pair of Codes to switch between -Ranger and Berserker- while also figuring out attack patterns of enemies. The fact that you can have another player join in your party means the game gets manageably decent challenge-wise.
During my jaunt in one of the level 40 dungeons, my random online Caster Blood Code-wearing pal helped deal the usual DPSes at the enemies I'm kiting and luring with my Berserker, while I alternate between blocking and blind luck parrying. Needless to say, did manage to power through most of the level.
True to Dark Souls, there were some larger enemies I could stand underneath or get close to them -like "uncomfortably just below their torso and throw away rules of personal space" close- that I avoided all their giant swings and power attacks while being able to slash them repeatedly. I really hope that the full game doesn't have too many moments like these, which can defeat the purpose of a challenging RPG that punishes habits and lax reflexes.
The more I play this version of Code Vein, the more its "Dark Souls sci-fi anime" label starts to become more apparent. Nonclemature titles made up to confuse the heck out of you initially, the flexible controls, the colour palette that emphasizes more on the stark and stylish than the grim, and the special Ichor moves lifted out of a shonen diatribe; Code Vein wears its speedline-influenced sleeves loud and proud.
Code Vein is slated to be out 2019; we'll have to wait if Bandai Namco will stamp on a release date during E3 week. Yeah, we're covering that awesome event too; do visit our archives.