That Cyberpunk 2077 reveal at Xbox's E3 press conference was fine and all, but it wasn't enough to placate our minds, bodies, and souls. The E3 2019 show floor gave the media access to about 50 minutes' worth of Cyberpunk 2077 hands-off gameplay.
Here are ten things we know about the upcoming RPG so far:
1. Keanu Reeves' Character Plays A Big Part
Keanu Reeves character is named Johnny Silverhand and he's more than just a glorified cameo in Cyberpunk 2077, as he plays an integral role in its story. The thing is, Johnny Silverhand isn't real.
He's just a hallucination, the byproduct of a faulty chip in the head of the player's character, V. He can appear at any time, offering witty commentary and insights into whatever the player does.
For instance, he even appears at the very beginning during character creation. When the player is done, he says: "C'mon, you really think they give a rat's dick about how you look?"
2. Robust Character Creator
In the beginning, players are given the default generic model of the protagonist, V. They are given hair, skin, and facial feature options, as well as the options to choose their character's background; either as a street kid, nomad or corporate.
3. The World Is Dark And Gritty
Unlike the sleek neon streets of popular cyberpunk properties like Deus Ex or Blade Runner, the world in Cyberpunk 2077 isn't pretty, littered with trash and dirt, where buildings are run-down and neon signs are rare. At least, that's what it looks like in the 50-minute demo so far, which is probably just a small chunk of the full game.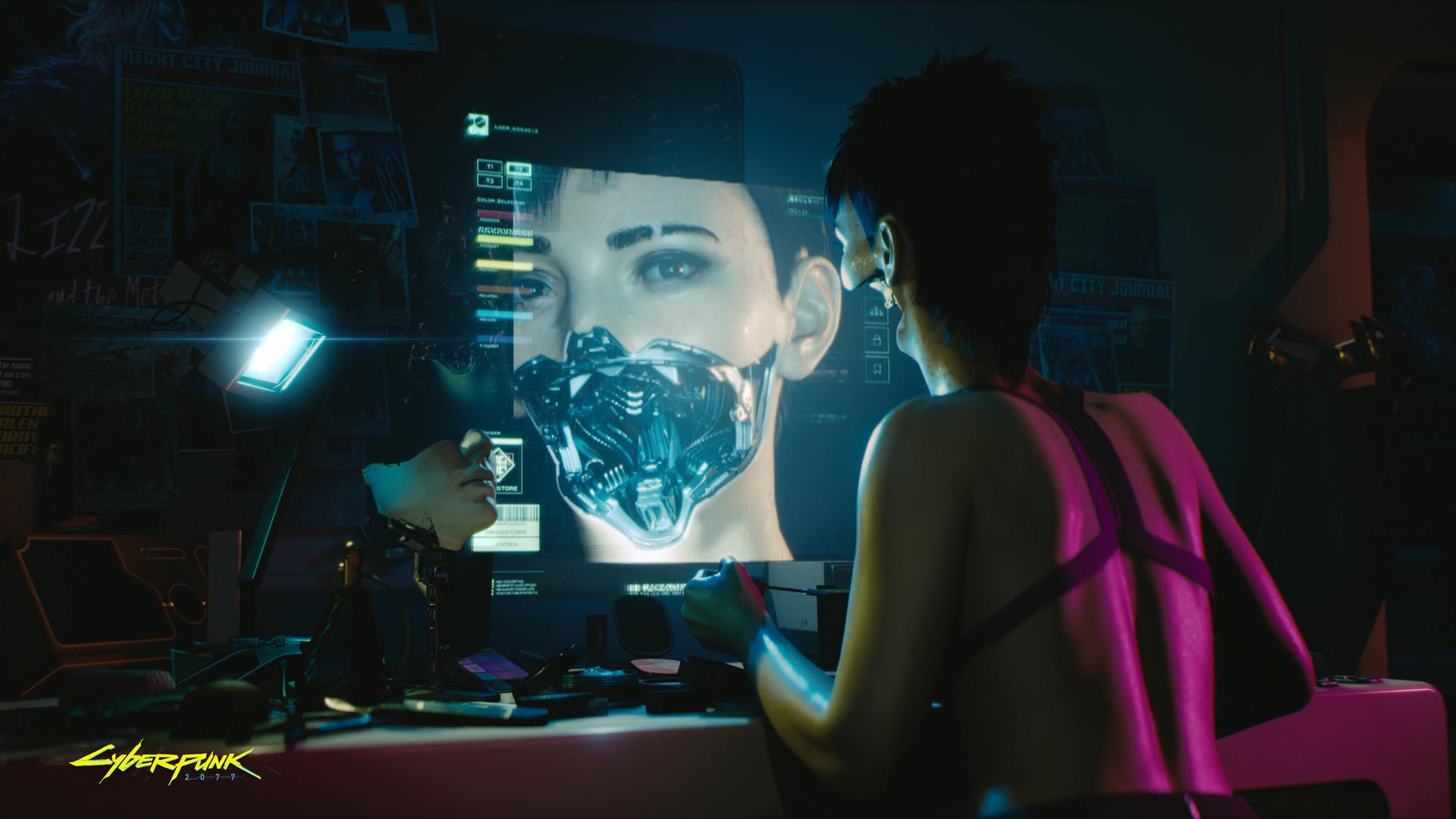 4. Combat: Go Stealth
The protagonist can either just walk into a situation guns blazing or go the other way around and be stealthy. In the demo, he chooses the latter, looking for the back door and crouching to escape detection. Along the way, he remotely hacks cameras to turn them off, as well as a soda machine to spit out cans and distract guards.
Besides that, a unique situation sees V remote hacking a training robot to increase its difficulty settings, so that it knocks out the gang member interacting with it at that time. Another remote hacking situation involves hacking a bench press and seeing the barbell fall on the gang member, killing him.
5. Combat: Go In Guns Blazing
Another part of the demo sees a female protagonist, who has been specced with a strength build and equipped with super strong cyborg arms. This time around, the protagonist heads into a fight head-on, confronting a gang member with a fist fight. Punches are described as "loud and crunchy".
However, this alerts two other gang members nearby. V picks up a broken bottle and stabs one of them with it. The animations are described as realistic and fluid enough to make the violence more visceral compared to other games.
Instead of hacking, she can also just break open doors using her strong arms. She then goes into the room filled with gang members and kills them all by shooting them with an automated turret she ripped off from its hinges.
6. Fully Destructive Environments
While V is shooting these gang members for a good 30 seconds or so, the attention to detail is astounding. The bullets are described to rip through everything in its way, including a dolphin statue at the centre of the atrium (sending it toppling over), shattering glass, and falling gang members.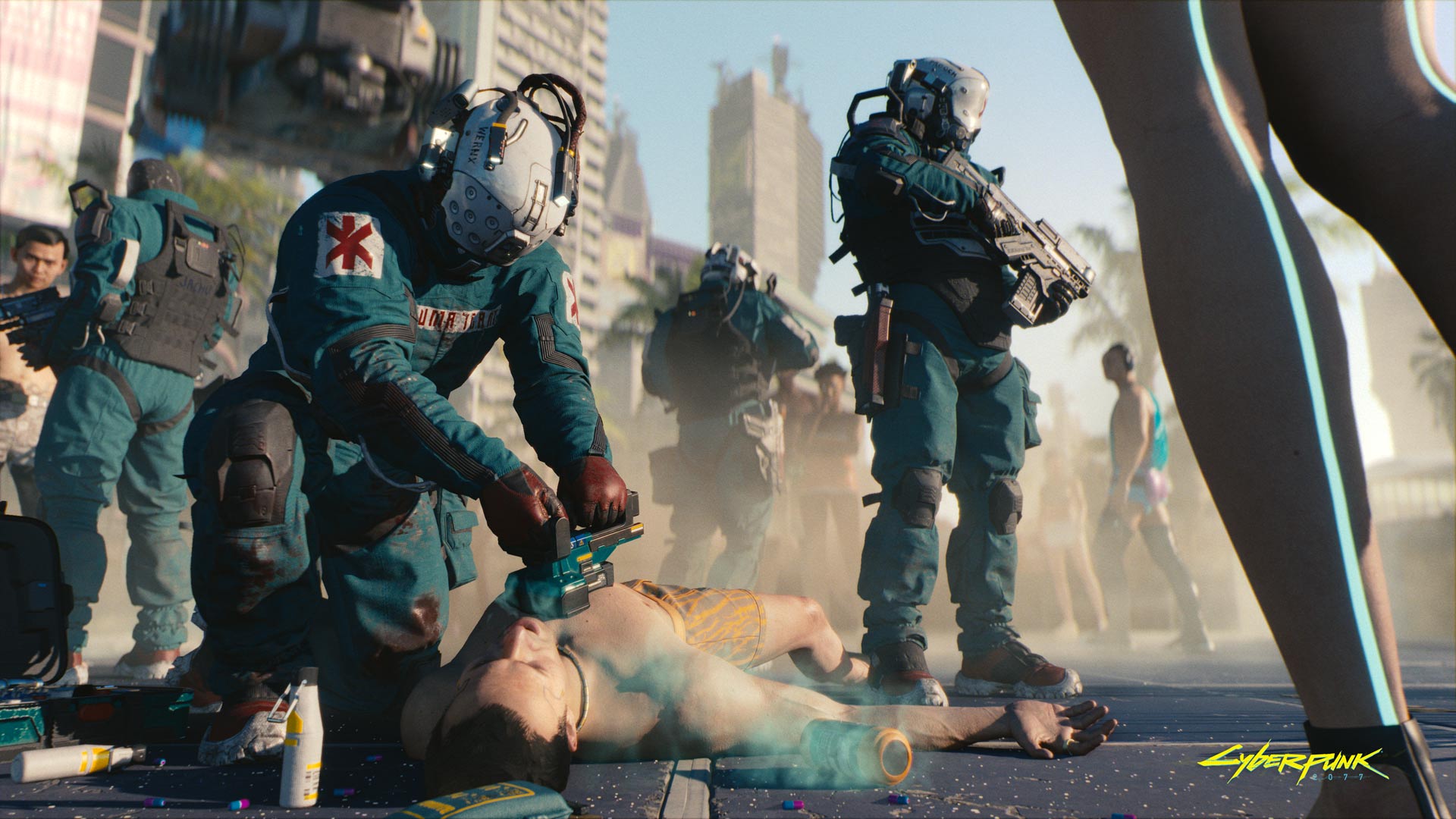 7. Massive Perk Tree
The perks system in Cyberpunk 2077 is separate from its skill points mechanic. As the player levels up, he or she can allocate those experience towards perks that unlock abilities or buff stats/skills in over a whopping 12 branches, including handguns, rifles, blades, hacking, shotguns, two-handed combat, assassination, cold blood, sniper rifles, engineering, melee, and athletics. That's some deep customization options.
8. Conventional Boss Fights
The one boss fight seen in the demo is described as "disappointingly conventional" as it involves a typical head-on confrontational battle. However, there is one unique twist: after being weakened rendering her unable to wield a weapon, the boss utilizes an unconventional tactic.
She rushes the player's character and jams something in V's head, uploading a malware of some kind. This results in a progress bar, and V has to defeat the boss before it completely fills up, or else she will die.
9. Meaningful Dialogue Options
CD Projekt Red has teased Cyberpunk 2077's meaningful dialogue options with real consequences since the game was announced. In the demo, this can be seen played out as V finds his/her target (an Internet cop of sorts) after defeating the boss. Placide (leader of the Voodoo Boys gang and the one who gave the player this mission) wants the intel in the target's head.
However, the target is afraid that Placide will kill both him and V after getting the intel he wants. The player is then given two choices; to betray Placide and work with the target or incapacitate and hack him immediately.
In the demo, the player chooses the latter, and what the target feared came true. After hacking the target's head and sharing access with Placide, both the networks of V and the target are getting overloaded. However, V ultimately survives because of plot armour.
10. Some Of The Story Takes Place In Digital Cyberspace
Near the end of the demo, the protagonist enters what seems to be a digital cyberspace world of sorts. It is described as trippy, like "the final level in Rez overlaid on the psychedelic transcendence scene from 2001: A Space Odyssey".
However, the digital cyberspace doesn't seem to be a place where players can freely explore, but that hasn't been confirmed as of yet.
Cyberpunk 2077 is slated to launch for the PS4, Xbox One, and PC on 16 April 2077. In the meantime, head on over here for more details on Cyberpunk 2077 Collector's Edition.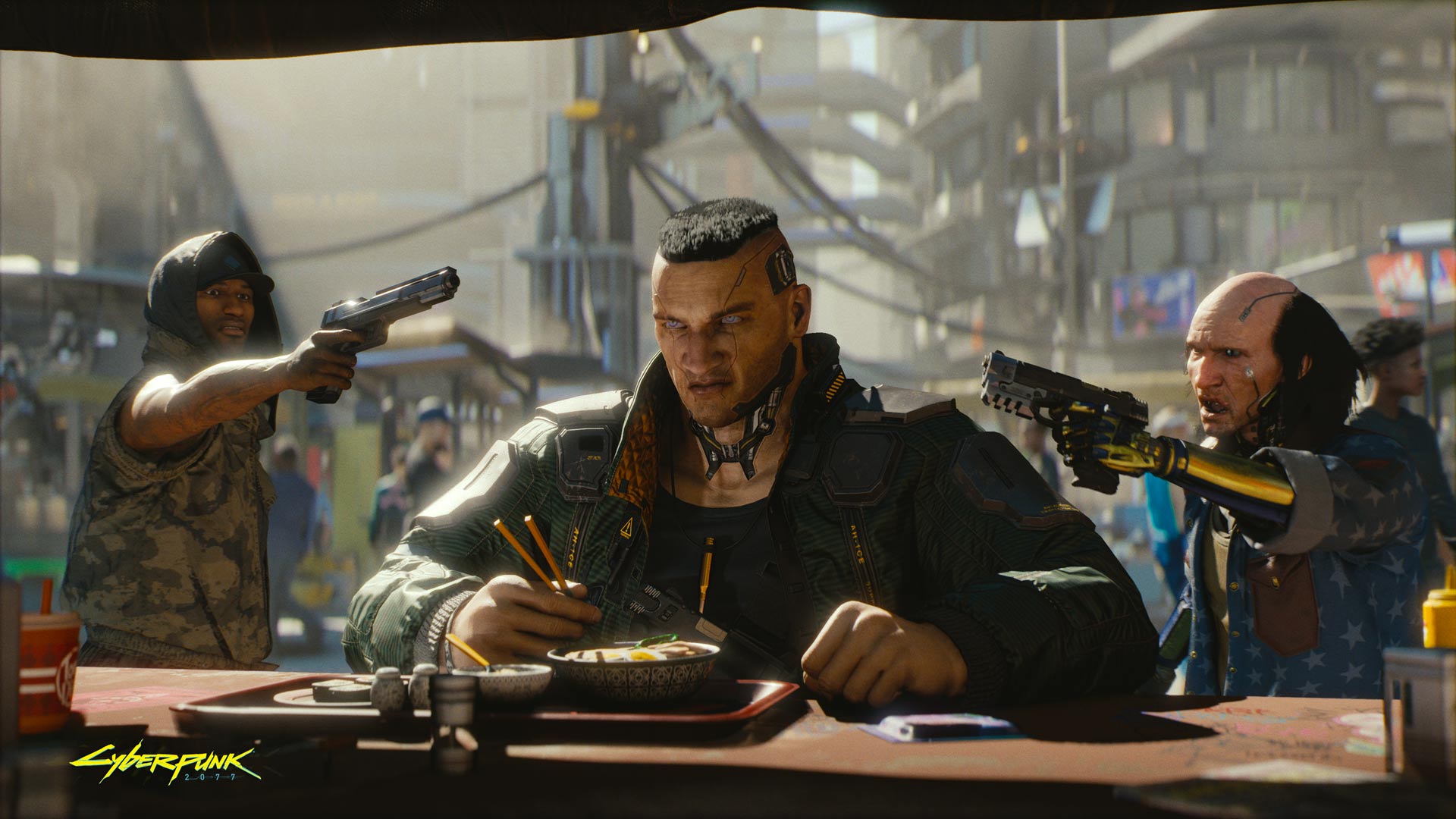 ---