Epicsoft Asia has announced that it will officially be making the Sega Genesis Mini available in Southeast Asia, including Malaysia, Singapore, Philippines, Indonesia, and Thailand.
Also known as the Sega Mega Drive Mini in the US and Europe, the retro console will be launching in SEA regions simultaneously worldwide on the same date on 19 September 2019.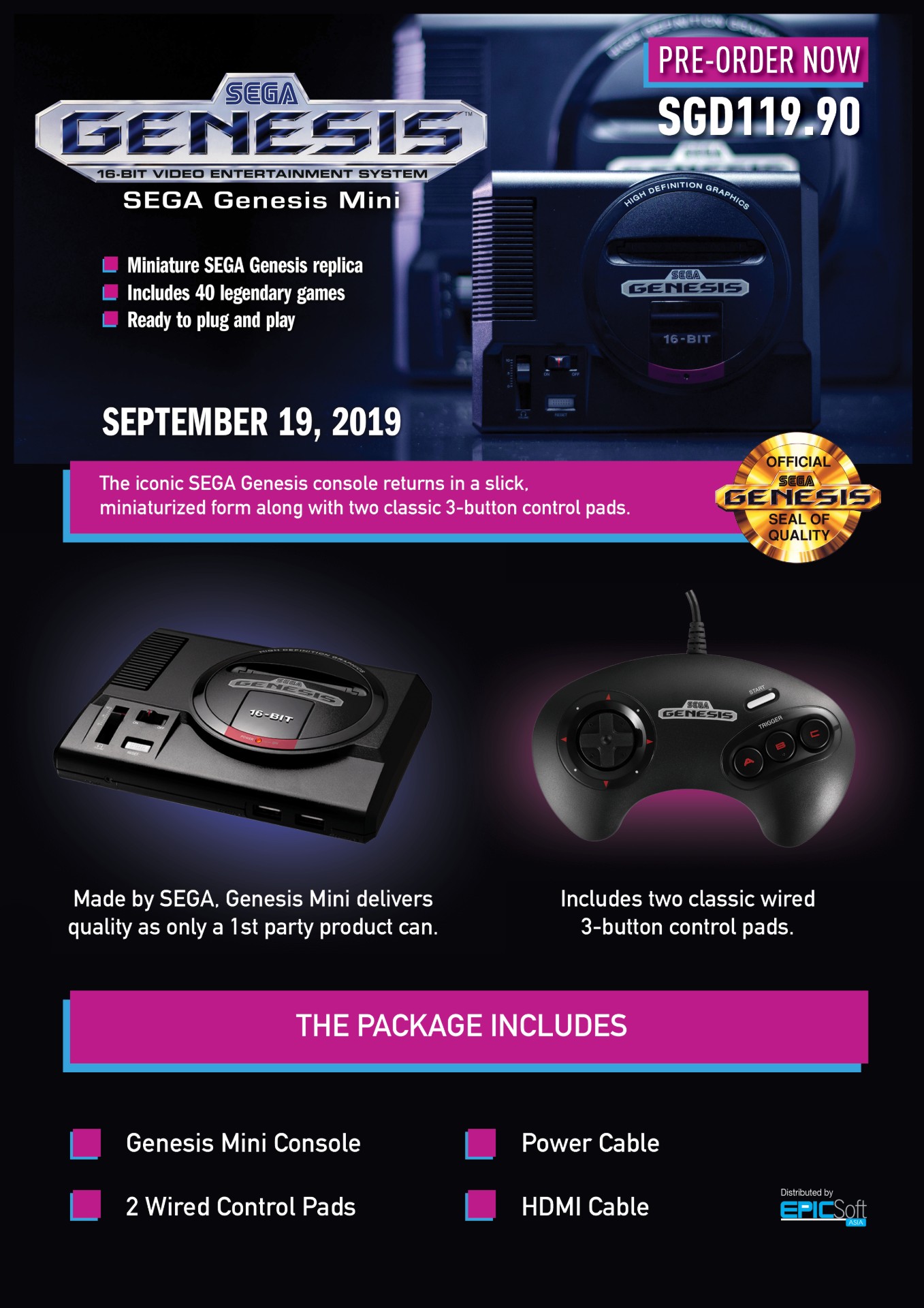 Here are the prices for the Sega Genesis Mini in each Southeast Asian country:
Singapore: SGD119.90
Malaysia: RM359.00
Thailand: THB3,390
Indonesia: IDR1,499,000

Philippines: PHP4,590
The Sega Genesis Mini is 55 percent smaller than the original console. It comes with various replica ports, a sliding volume control, 2 USB-connected controllers with the classic 3-button layout, an HDMI Cable, and a Power Cable.
Here are all 42 pre-loaded games on the Sega Genesis Mini:
Alex Kidd in the Enchanted Castle
Alisia Dragoon
Altered Beast
Beyond Oasis
Castle of Illusion Starring Mickey Mouse
Castlevania: Bloodlines
Columns
Comix Zone
Contra: Hard Corps
Darius
Dr. Robotnik's Mean Bean Machine
Dynamite Headdy
Earthworm Jim
Ecco the Dolphin
Eternal Champions
Ghouls 'n Ghosts
Golden Axe
Gunstar Heroes
Kid Chameleon
Landstalker
Light Crusader
Mega Man: The Wily Wars
Monster World 4
Phantasy Star 4: The End of the Millennium
Road Rash 2
Shining Force
Shinobi III: Return of the Ninja Master
Sonic The Hedgehog
Sonic The Hedgehog 2
Sonic The Hedgehog Spinball
Space Harrier 2
Street Fighter 2: Special Champion Edition
Streets of Rage 2
Strider
Super Fantasy Zone
Tetris
Thunder Force 3
ToeJam & Earl
Vectorman
Virtua Fighter 2
Wonder Boy in Monster World
World of Illusion Starring Mickey Mouse and Donald Duck
Pre-orders for the Sega Genesis Mini in Southeast Asia have started at all retail partners of Epicsoft Asia, but online pre-orders will only be open closer to the console's launch date.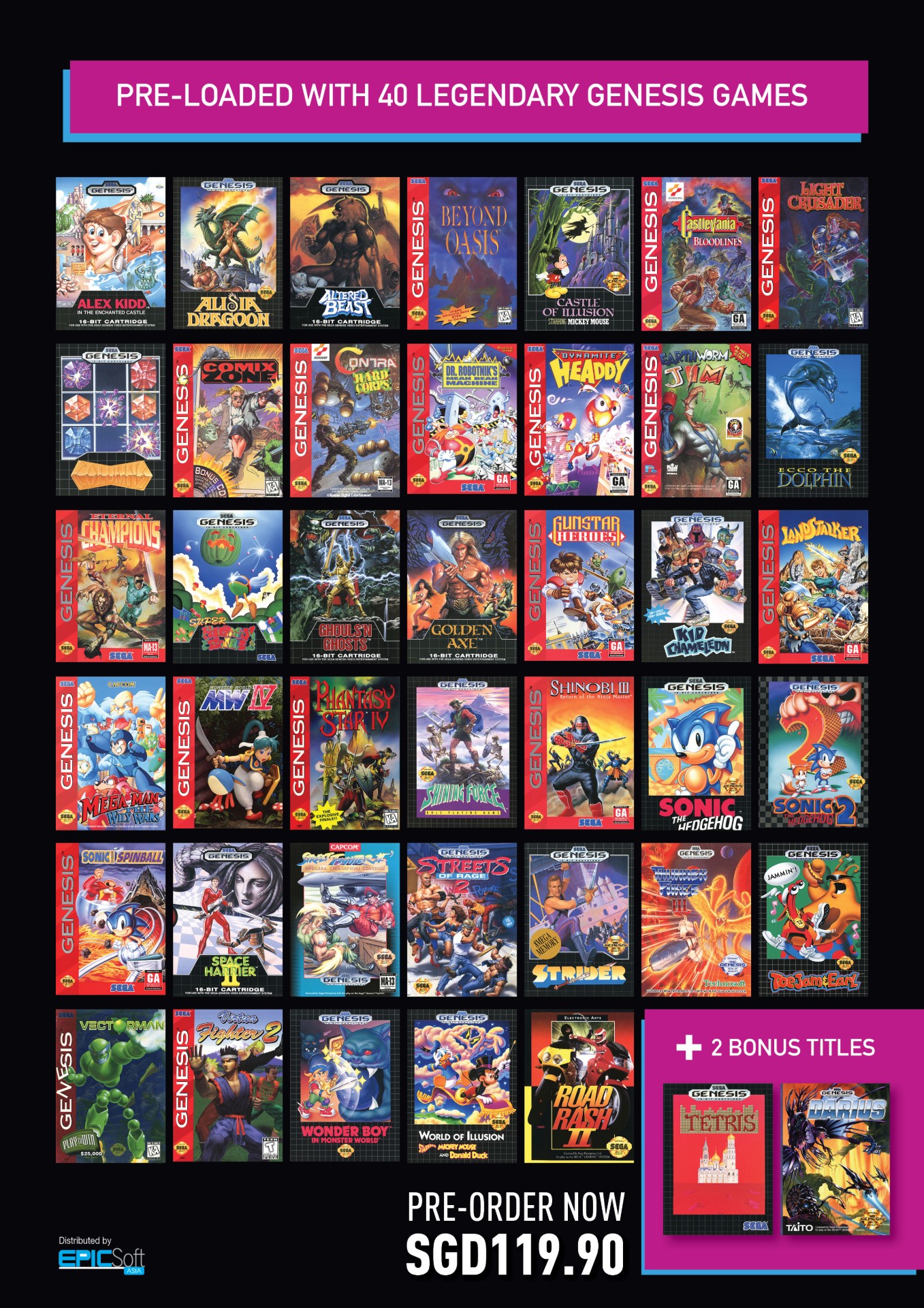 ---