This guide is still under development; we'll add in more tips and tricks in the near future.
Astral Chain is out, and is sold out in physical retail all over Malaysia for good reason: it's a pretty awesome thrill ride of an action-slash-adventure-slash-cop-simulator game. It has a few flaws, but nothing about those completely detract it from its hardcore action gameplay.
It's also pretty tough in Platinum Standard mode, as enemy chimeras and enraged hobos can maul you quick if you're not familiar with the game's mechanics from the get-go.
Luckily, we're here to help. Here's how you can excel at the game's combat and get to that S+ ranking.
Sync It Up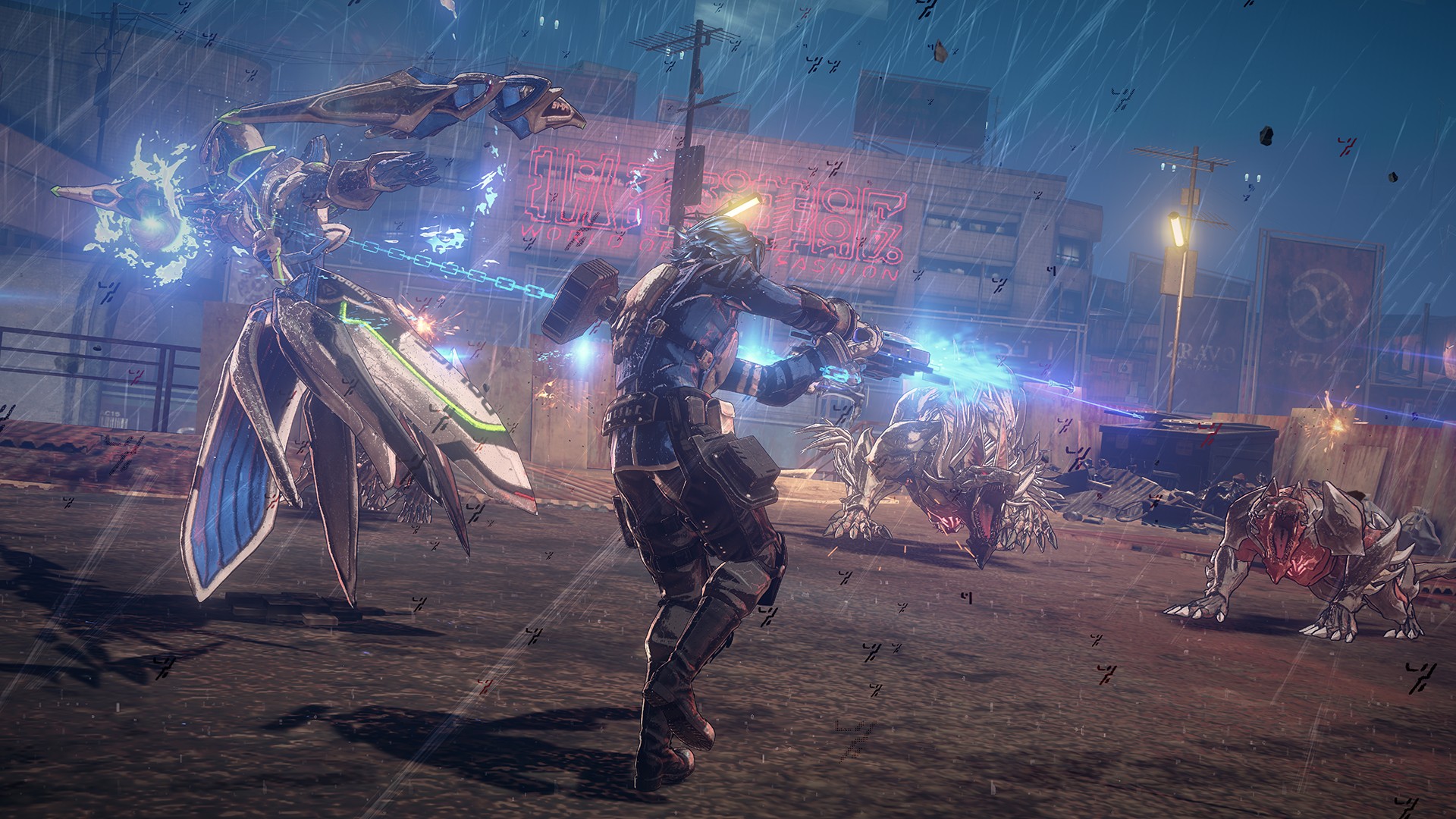 When your cop flashes blue after doing a specific melee combo, press ZL immediately to get your Legion to perform a Sync Attack. Do this often when you can; you'll get a few thousand points by doing this numerous times and eventually get the Sync Master merit. Figure out your second-to-last and last hit of your attacks so that you can time your ZL presses better.
Try Not To Get Hit
Your cop can dodge, can do a Chain Counter (hold ZL and move the right analog stick so you can form a chain to trip fools), and use Sync Attacks that have invulnerable frames. While getting hit and losing a life does not add demerits to your ranking, you'll lose valuable playtime and seconds to finish the fight fast.
Sure, you can get hit once or twice, but don't dawdle. The game is purposely(?) made 30fps so that you can keep track of what's going on and know what's coming at you. Game director Taura Takahisa did tell us that the game's frame rate and smooth action is balanced to dish out the best and most colourful effects you'll see on a Switch action game, so get used to that frame rate.
Chain It Up
You can manually control your Legion to trap and stun multiple enemies by wrapping them in a chain. Subsequently, you can do a chain counter by tricking them into running into your chain when it's active (hold ZL for that). You'll not only do a pretty cool launch move, but you'll stun them momentarily.
Change Up Your Weapons
You get three weapons to switch from: the fast melee baton, the ranged gun, and the slow-but-hard-hitting gladius. You can prioritize one over the other, but do switch between them when juggling enemies DMC style to get extra points for that S+ ranking.
Dance At The Centre Of The Stage
When you end up at the corner, both your Legion's body and the game's camera will obscure your view. A lot. Take it from us; with the two of you working in tandem, it's best to just take the fight in the middle of the arena. But don't stay there; do move around while keeping an enemy or two locked-on. You need a lot of room to maneuver especially if your Legion has your back covered.
Use The "Zipline" Move When You Can
Speaking of not getting hit, the "zipline" move -press ZL +ZR when your Legion is attacking someone/something at a distance- lets you go to where your pal is in a jiffy. It also makes you reach airborne enemies, letting you even do aerial combos.
Don't Touch Items
Just don't. They'll dock your ranking. Instead, weaken chimeras and go for the final blow when the "Finish It Off" prompt appears. You'll do a cool kill scene and get all your health back.
Unlock Perfect Calls For Each Legion
When you're about to get hit when in mid-combos, you can press ZL instantly to call your Legion to parry that oncoming blow. Each Legion's skill tree will have these, so unlock them.
Backstab & Go For Criticals….
…if you get your Legion to distract your opponents. The Sword and Arm Legion is best for this because they can withstand a bit of punishing.
Replay All The Stages Once You Get All Your Legions
Once you have all five Legions at your beck and call, replay all the stages again so that you can utilize all of them when fighting and also practice each battle segment to get to that S+ rank. PlatinumGames' titles are meant to be replayed for bragging rights and in making you a better player.
So suck it up, play through the stages via logging onto your character's PC, and pay a visit to those previous giant bosses who handed your ass when you're learning the ins and outs of the game.