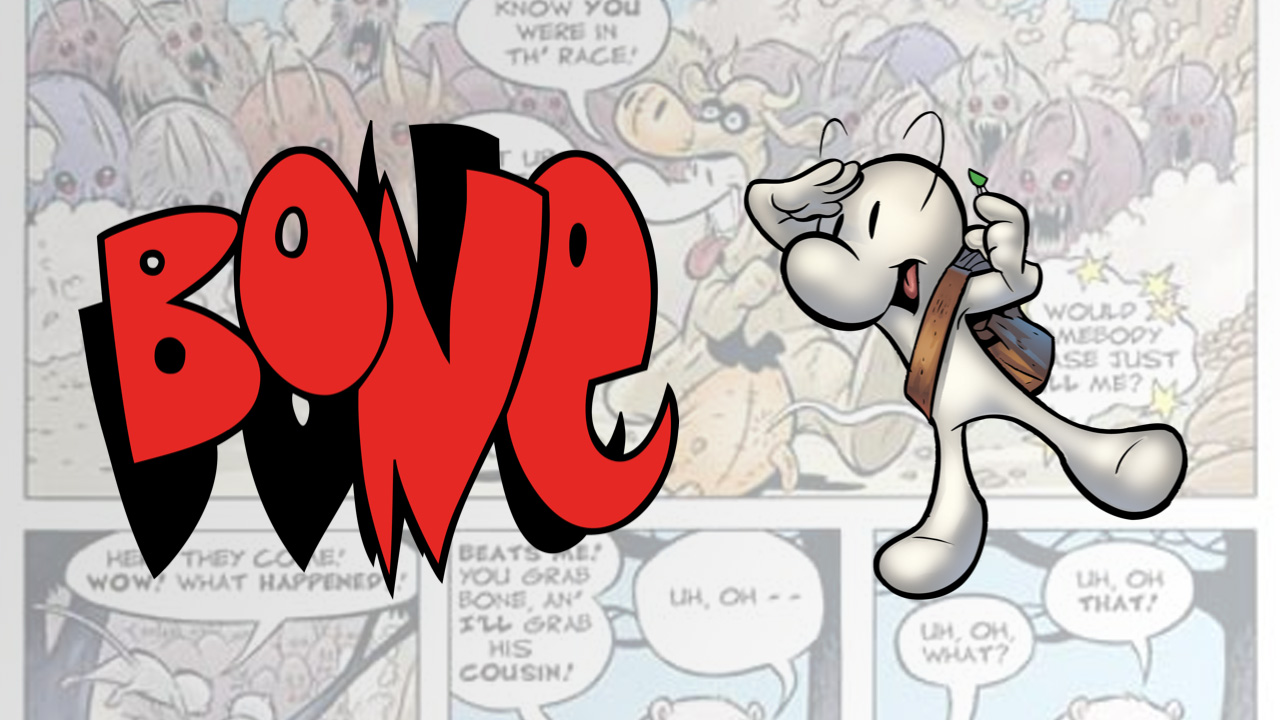 by in
Netflix is set to make a children-oriented animated series based on Jeff Smith's popular and critically-acclaimed Bone comics. The IP has been in development hell for the past decade, sitting abandoned over at Warner Bros. until the streaming giant swooped down and grabbed the rights.
The comics follow the Bone cousins, including Fone Bone, Phoney Bone, and Smiley Bone, on their adventures through a vast, uncharted desert that gives way to a mysterious valley filled with wonderful and terrifying creatures.
Though the main characters look cute, their adventures were actually inspired by reputable influences like J.R.R. Tolkien's The Lord of the Rings, Jiminy Cricket, Walt Kelly's Pogo, Charles Schulz's Peanuts, and Carl Barks' Donald Duck.
In a statement to Deadline, Smith said:
"I've waited a long time for this.

Netflix is the perfect home for Bone.

Fans of the books know that the story develops chapter-by-chapter and book-by-book.

An animated series is exactly the way to do this!

The team at Netflix understands Bone and is committed to doing something special — this is good news for kids and cartoon lovers all over the world."
Published over 13 years (1991-2004) and accumulating 55 issues in all, Bone not only won a total of 10 Eisner Awards and 11 Harvey Awards but was also listed on Time Magazine's "10 best graphic novels of all-time". Besides Bone, Smith's most notable works include 2007's Shazam! The Monster Society of Evil and sci-fi noir comic RASL.
---