[Review originally published  on  15th November.]
The more things change, the more they stay the same. If you're Disney these days, sometimes change doesn't come that often, especially when you take into account The Lion King's (2019 version) disgusting box office numbers.
So we should be glad that the team of Jennifer Lee and Chris Buck are expanding the backstory and world in enchanting ways with the expected Frozen sequel. While the musical adventure Frozen 2 isn't a revelatory experience that channels the Disney Renaissance style of storytelling much like part 1 attempts to be six years ago, it at least does a great job at being a remarkable follow-up.
A Chilling Tale
Frozen 2 keeps its plot simple: two sisters, the ice queen Elsa (Idina Menzel) and younger and warier Anna (Kristen Bell),  have to save the kingdom of Arendelle after it has been waylaid by forces from beyond the north. In their quest beckoned by a mysterious voice only Elsa can hear, the duo and their party end up getting stuck in a magical forest where two factions are in a midst of conflict, as well as uncover their shrouded past and how it ties to Elsa's powers.
Also, they're accompanied by a talking maturing permafrost snowman Olaf (Josh Gad), moose Swen, and Anna's boyfriend Kristoff (Jonathan Groff) who wants to marry her in a side-story meant for cheap laughs. Even if you're not sure what happened in part 1, the show recaps that bit in a comical fashion. Think Michael Pena's story-telling in the Ant-Man films, but more animated. It's a nice bit of comedy to balance out the dire situation of the show's narrative that involves rectifying the sins of the past.
What I appreciate about this sequel is that it's not so much trying to challenge Disney story trope in the studio's attempt to be "woke", but it focuses on a grand adventure that expands upon the world of Arendelle and its unanswered mysteries in the first film. It gets the job done thanks to its pacing,  its quick-yet-detailed-for-a-kid's-movie character-building, and its lovely, lovely visuals.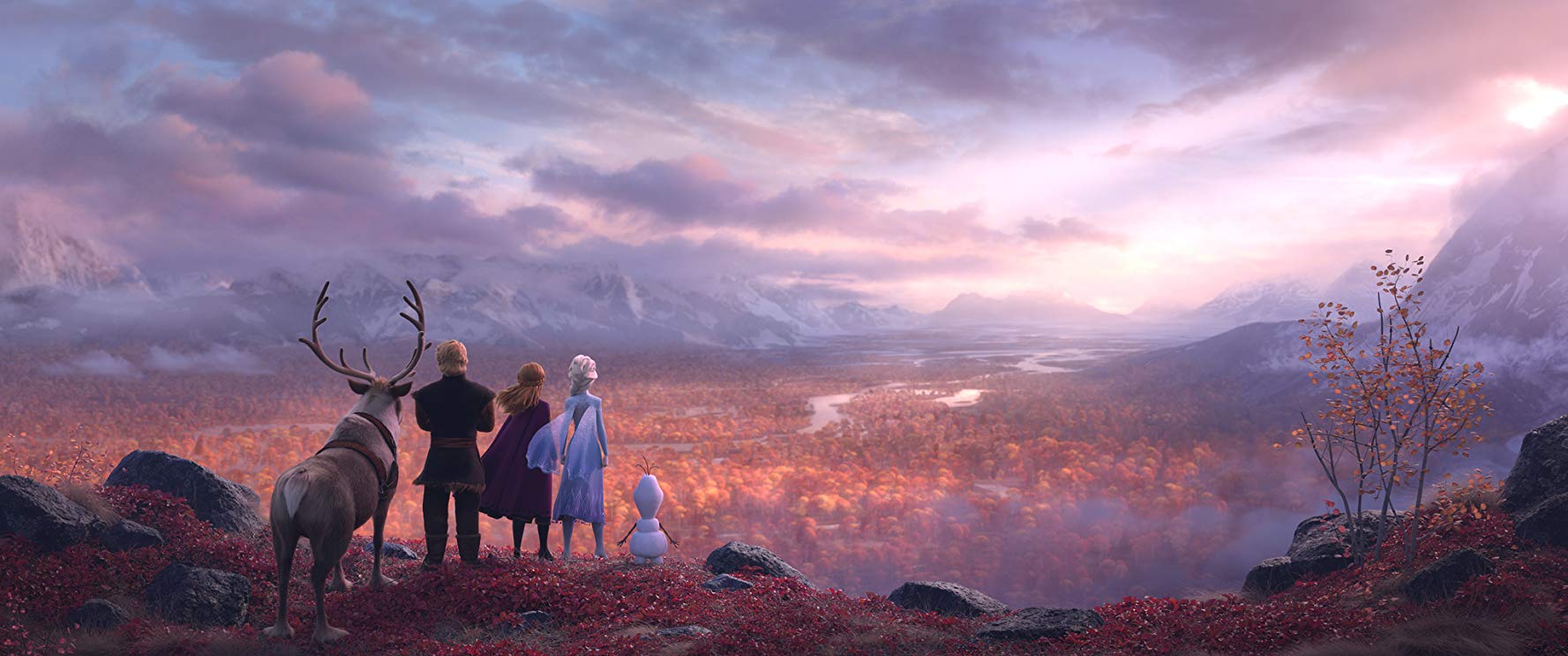 It's easy to get immersed in Arendelle and the mystery forest when taking in the sights and sounds of the film, as well as uncovering the show's mystical elements and Elsa's ever-expanding power kit. I'm also glad the show didn't take the traditional route when it comes to villains and opposing forces.
The film takes a few dark turns here and there halfway through, which is a welcome sight for older animation fans. Something needs to happen to take these charming characters out of their comfort zone and shake up the status quo, and I'm glad the show attempts to shake things up.
If anything, Frozen 2 could have taken a darker and more PG-13 route, particularly with the fate of one of its characters.  I rather it turned out permanent.
Unfortunately, Walt Disney Animation and company are playing it safe by reverting the show back to the status quo like all current animated G-rated movies do. As such, the show's narrative is decent and arguably better than the sum of its parts; just a shy away from greatness to be able to stand alongside the earlier darker Don Bluth films and the How To Train Your Dragon trilogy.
But How's The Music?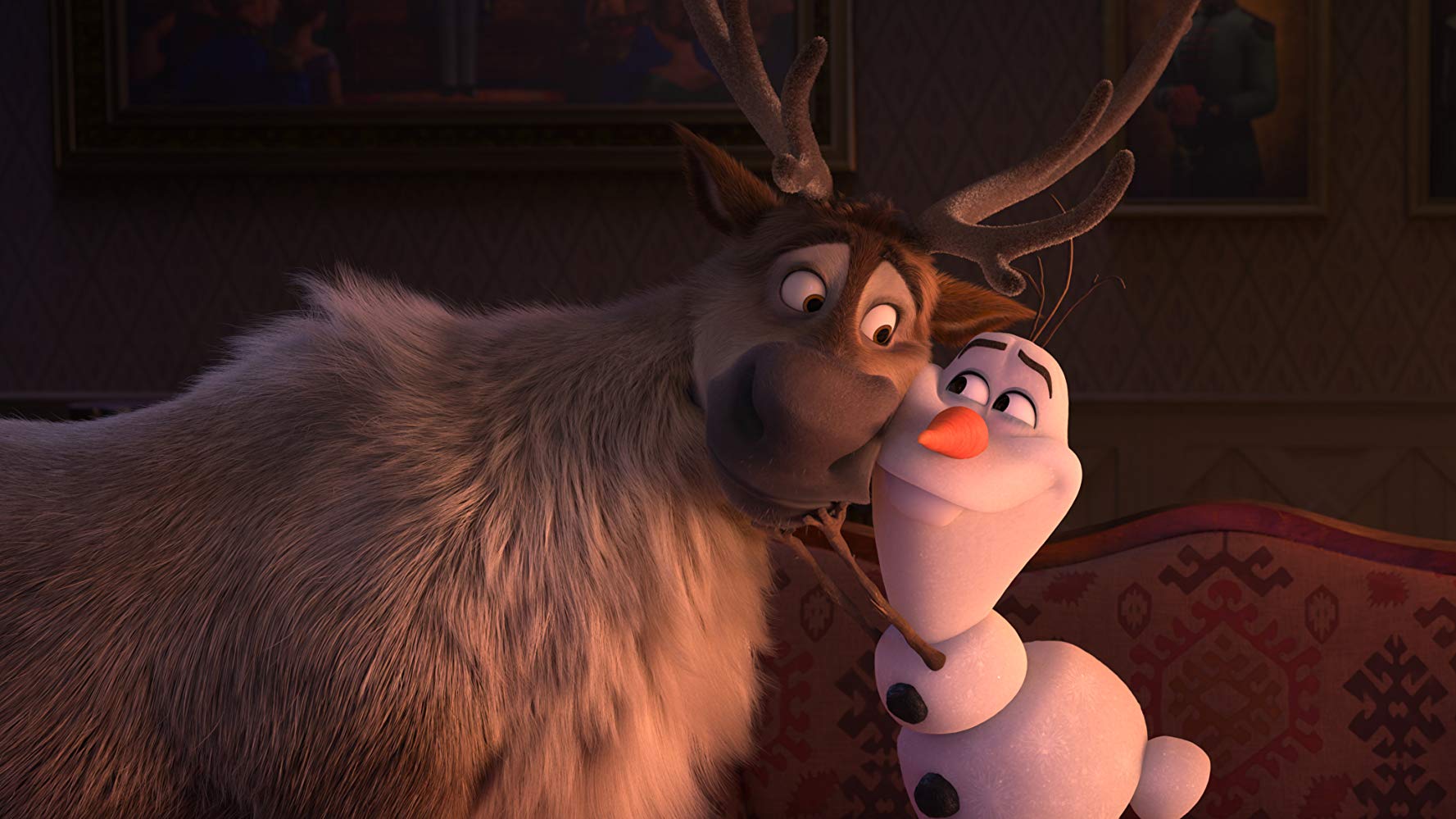 To keep in line with the power ballads and musical numbers of the first film, Frozen 2 comes equipped with brand-new songs that attempt to top the juggernaut 2013 hit song "Let It Go" with a few new attempts.
Time will tell if any of these tracks  -particularly the first act key song "Into The Unknown", the 80s boy band parody "Lost in the Woods" and the Frozen anthem follow-up "Show Yourself"- will top Frozen's anthem. I'll say this: they're well-made and crafted songs that fit into the film's narrative and scope.
Idina Menzel, Jonathan Groff,  and Kristen Bell unsurprisingly did a bang-up job showcasing their musical prowess in the film's soundtrack. In time, I'm sure you'll be humming these tunes after repeated listens, especially their rock-laden covers from Panic! At The Disco and Weezer.
That last one caught me by surprise, by the by. It's a pleasant one to say the least and will make you want to stream the entirety of it on your music streaming tool of choice.
Season's Greeting
Is Frozen 2 going to blow people's minds with its storytelling and message? Heavens no. But it will entertain.
It adds a lot to the worldbuilding of Arendelle and beyond while sticking to the narrative of changing seasons. While its leads Elsa and Anna fall into their predicted separation story trope halfway in the film, it's not the worst way to forward the plot while delivering the best aspects of the film: the visuals, the character chemistry, and power ballads.
I'm just happy that for all the faults Disney has when it comes to selling its past films in glossier packages, they at least entrust their best writers and directors to create a sequel that isn't phoned in. Bring the folks and the kids for this icecapade; you won't regret it.
FINAL SCORE: 80/100