Sony Interactive Entertainment's final State Of Play presentation for 2019 has confirmed what has already previously leaked: The Resident Evil 3 Remake is officially happening and it's coming pretty soon, on 3 April 2020.
The reveal also confirmed that the spinoff game Resident Evil Resistance is actually the upcoming game's a new 1v4 asymmetrical online multiplayer mode. This will be a relief for fans fo the franchise who initially believed that Capcom wanted to go full Konami ala Metal Gear Survive.
Just like Mr. X in the Resident Evil 2 Remake, the new Nemesis in Resident Evil 3 Remake will be stalking and pursuing players throughout the game relentlessly. If you've played the original, you'll also know that Nemesis is far deadlier, as he uses actual ranged weapons like a freaking rocket launcher and can actually run.
Protagonists Jill Valentine and Carlos Oliveira have also received substantial redesigns. The former has lost her miniskirt in lieu of pants while the latter now sports a wild new hairdo.
The events of Resident Evil 3 actually takes place 24 hours before Leon and Claire's adventures in Resident Evil 2, with Jill Valentine and her fellow Special Tactics and Rescue Service (S.T.A.R.S.) members trying to evade Nemesis and escape Raccoon City alive.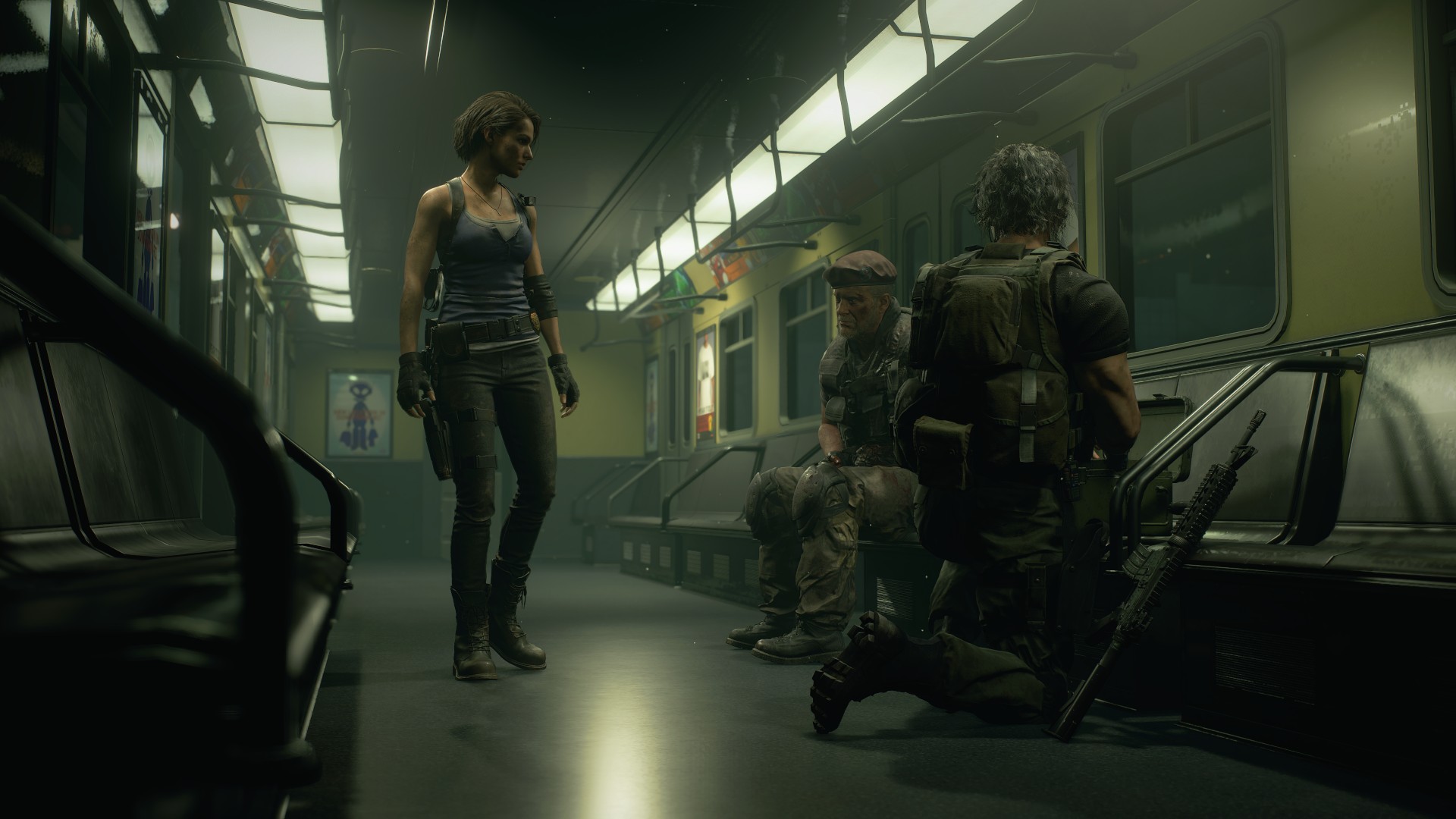 According to a special video from the developers, the Collector's Edition of the game will contain the following:
11-inch Jill Valentine figurine
Raccoon City double-sided map
Digital double-album soundtrack
S.T.A.R.S. item box packaging
Collector's artbook
The Resident Evil 3 Remake is slated to release for the PS4, Xbox One, and PC on 3 April 2020. In the meantime, check out the awesome trailer below.
[youtube https://www.youtube.com/watch?v=LxDm9T1TKvU&w=560&h=315]
---