As annoying as it is to some people, it's almost impossible to discuss the fantasy genre on TV without mentioning HBO's Game Of Thrones. It was The Lord Of The Rings' equivalent on TV, a genre-defining feat which would have been fondly remembered as a classic, if not for its widely-derided final season.
Netflix's The Witcher has an advantage compared to Game Of Thrones when the HBO series debuted in 2011, and that's an existing massive fanbase mostly consisting of those who've played CD Projekt Red's trilogy of games based on the original books by Polish author Andrzej Sapskowski.
With that in mind, it's worthy to point out that Netflix's The Witcher, headed by showrunner Lauren Schmidt Hissrich, is a more direct adaptation of the source material. The games were actually unofficial sequels, the chronology of which took place after the events of the books, sort of like HBO's Watchmen series.
Nevertheless, Netflix's The Witcher will still be in the shadow of its exceptional video game counterpart, unless it manages to prove otherwise.

The answer to that is complicated, though as someone who've played the games myself, I found it to be a decent fantasy series but unfortunately nowhere near the quality of Game Of Thrones' earlier seasons or the CD Projekt Red games.
Ambitious Much?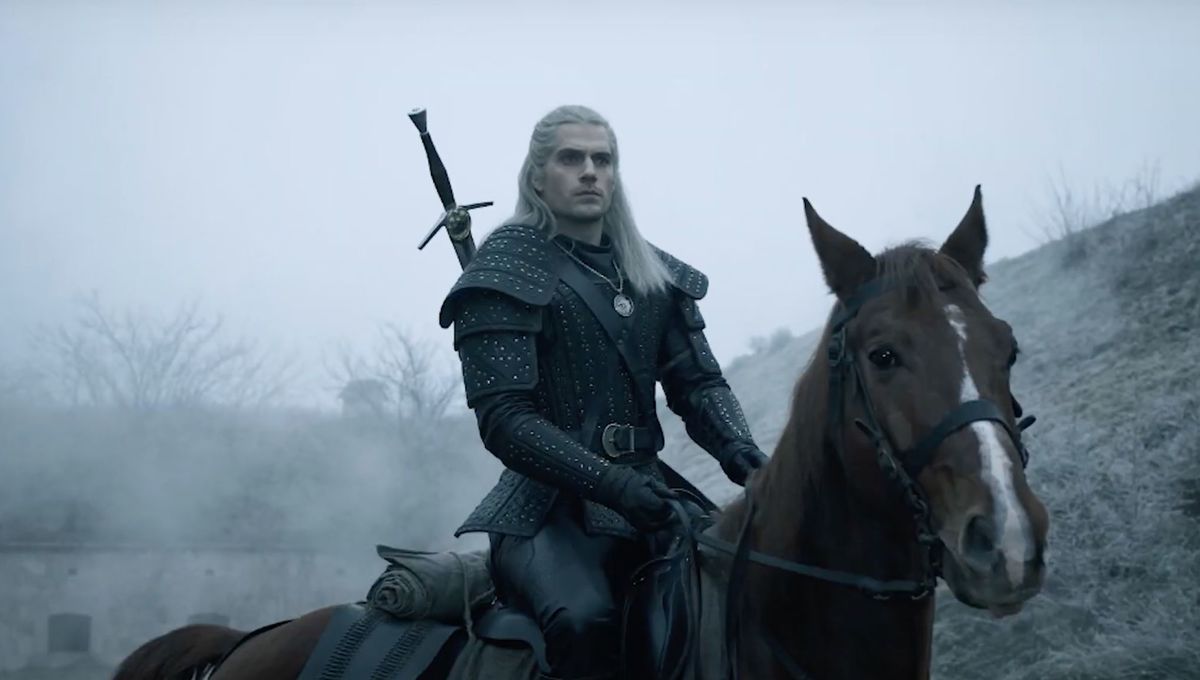 Netflix's The Witcher certainly starts off strong, with a pilot episode that hits the ground running with lots of epicness going on in the first hour of the series. However, it doesn't do much to introduce the characters to brand new viewers.
In fact, it seems like the series expects all viewers to at least already have a cursory knowledge about the source material. There are very few instances of exposition, and viewers are expected to fill in the blanks themselves.
A lot of terms are thrown around, most of which only existing fans would comprehend the significance of.

Though I can't say much more for fear of spoilers, I recommend that you pay close attention to what happens and what is said in every episode, because this is a series that won't hold your hand through it all.
A lot of things are only explained after the fact, and it will get a bit confusing for viewers who aren't already fans of the franchise. Still, other aspects of the show are good enough to elevate it beyond that little problem.
Looking Good There, Geralt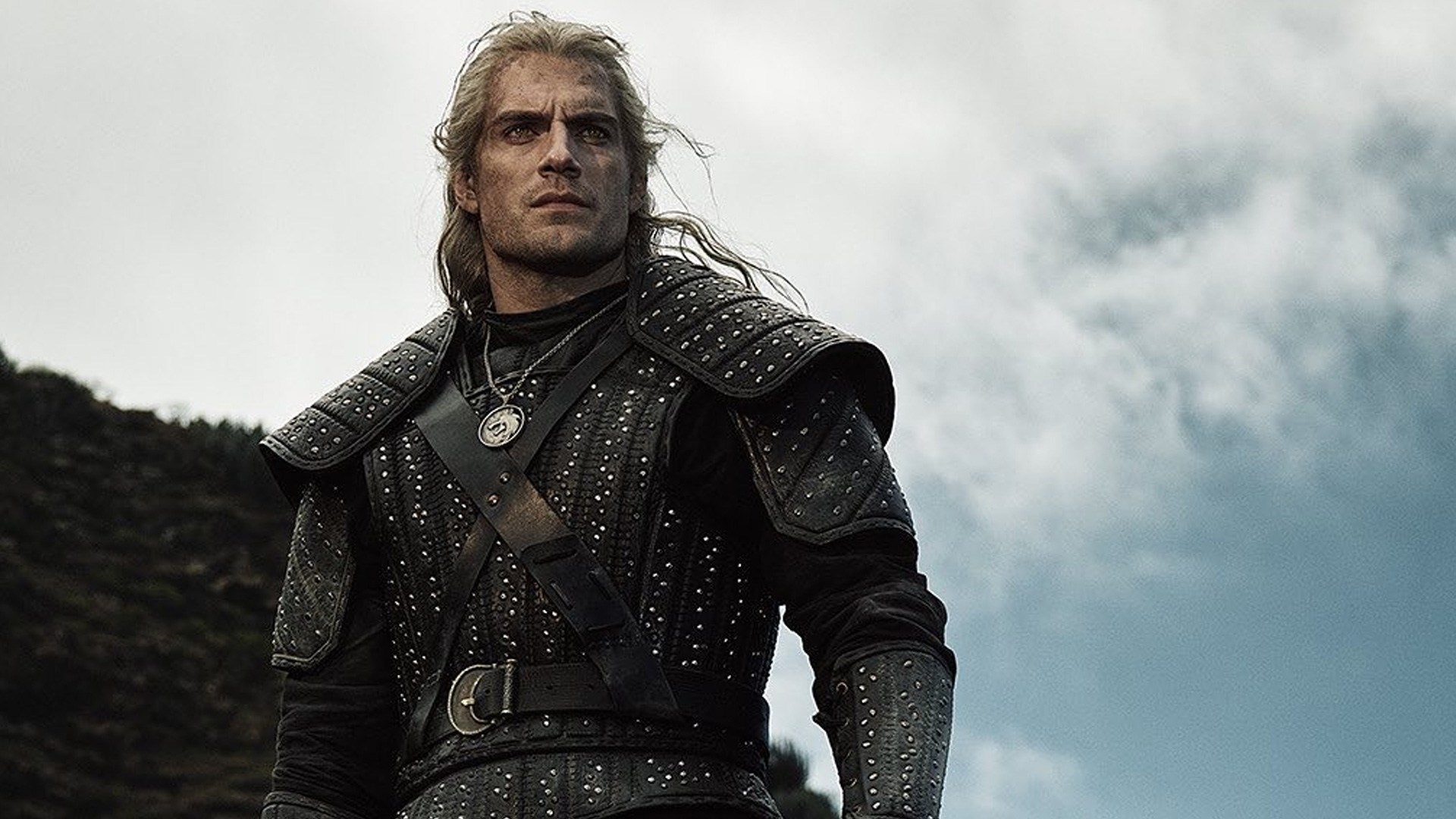 Henry Cavill as the titular Witcher named Geralt of Rivia is wry and sardonic, often cracking wise in a dry and unenthusiastic tone, similar to how Geralt is portrayed by voice actor Doug Cockle in the CD Projekt Red games.
For instance, when a wizard named Stregobor told him of a prophecy, Cavill's Geralt dismisses it because it doesn't rhyme and saying that "all good prophecies do". Another scene sees Geralt hilariously knocking a man unconscious with a bag of coins after that man said that he would only grant passage to the Witcher if Geralt pays him, by not-so-subtly saying that "money opens all doors".
However, it's hard to believe that anyone would call this Geralt a "monster", considering how dashing and handsome he is. In comparison, Geralt from the Witcher games looked more grizzled and wrinkled, with scars on his face. Still, Cavill pulls off Geralt where it actually matters; his mannerisms and delivery.
Despite many fans complaining that Anya Chalotra doesn't look like Yennefer from the games (which is frankly a rather ridiculous comparison in the first place), she does a great job of portraying the sorceress' rise to power and the nuances of the character.
However, the weakest link between the three main protagonists is Freya Allan's Princess Cirilla or Ciri. She doesn't get much to do other than standing around, looking scared and running away from something in the five episodes I've seen so far.
It's slightly disappointing, considering how strong and independent she is in the books and games, though there's admittedly still a lot of time for the character to grow into that version of the character. I understand that this is a very young Ciri we're talking about, so I'm not holding it against the character just yet.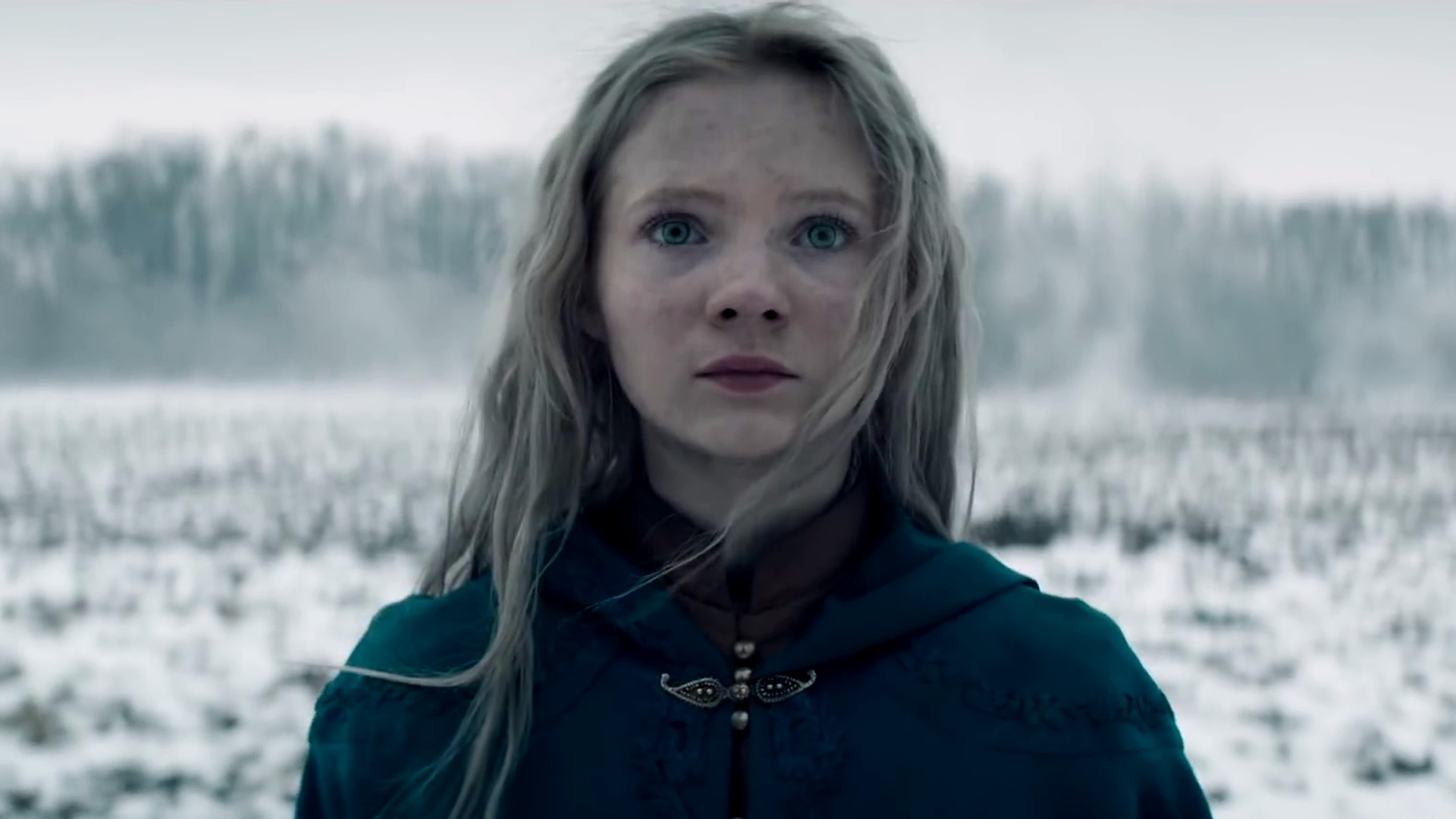 Other supporting characters are hit and miss, especially Anna Schafer's bland Triss Merigold. I did like Joey Batey's charismatic and charming turn as the bard Jaskier who accompanies Geralt whether the Witcher likes it or not, and is essentially Dandelion in all but name.
One small qualm I have about Netflix's The Witcher is that the apparent lack of an overarching plot arc or even a clear antagonist. Sure, there's the threat of the Nilfgaardians (which isn't a spoiler because this was in the final trailer) but other than that, we still have no idea what the series is working towards even five episodes in.
Most of the five episodes so far have seen disparate arcs focusing on the separate adventures of the three main protagonists; Geralt, Yennefer and Ciri. For something that's supposed to be based on a binge-worthy format, it's weird to see The Witcher going on monster-of-the-week episodes.
Due to that, the entire structure is a bit messy and less tight than I expected. The special effects and CGI look decent, though don't expect anything near Game Of Thrones' high production values. Netflix's The Witcher clearly doesn't have that kind of gargantuan budget, but they do the best with what they have.
Still, the locations and sets in Game Of Thrones were so iconic that people can still recognise, or even describe, King's Landing or Winterfell. I haven't seen anything in Netflix's The Witcher close to that level, besides generic castles and fantasy trope settings like magical forests or the such.
Fight Like A Witcher

I do praise the fighting sequences and action choreography in Netflix's The Witcher. It's better than most swordfights in Game Of Thrones, as they are usually shot more dynamically. However, they do rely on quite a bit of slow-mo, like the choreography team took tips by Zack Snyder. That's not to say that they look bad because they actually look great in motion.
Cavill clearly put a lot of work into his training and performs some graceful blade works in Netflix's The Witcher. He fights like he dances, graceful and with deadly precision, which is similar to how Geralt fights in the games.
For gamers who would like to know if Geralt uses his Witcher Signs (magic-based abilities), he does.

However, I've only seen him do Aard (kind of like Force Push in Star Wars) and Quen (summoning a protective barrier), though perhaps the writers are saving the more dramatic attacks like Igni (unleashing a barrage of fire)) and Axii (a Witcher's version of the Jedi Mind Trick).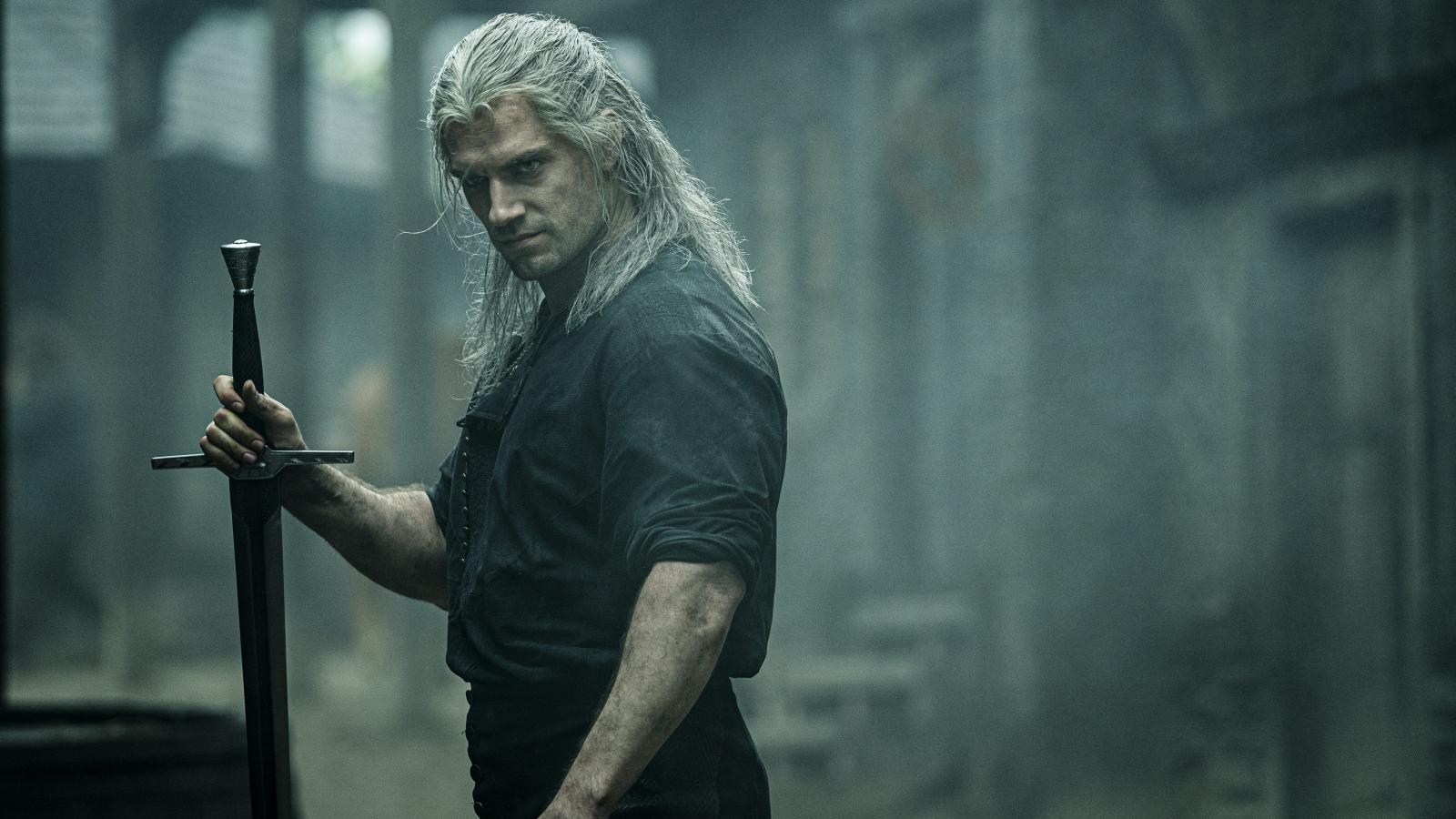 Like I've previously mentioned, the series neglects to explain a lot of things, and that includes what a Witcher can or cannot do. A normal viewer would find it bizarre that Geralt can suddenly use a Force Push-like ability, yet they are expected to accept it without any explanation just because it's a fantasy series.
Why do a Witcher's eyes turn fully-blackened when encountering a magical creature or monster? I honestly still don't know after five episodes. That's just what happens, I guess. Still, one highlight of mine so far is a long and arduous fight against a Striga (a grotesque female vampire), when Geralt has to resort unconventional methods in order to fight it.
I should point out that the showrunners decided to use practical effects and makeup for close-ups of the Striga, which made for a more visceral and terrifying experience for both Geralt and viewers.

I appreciated that they went the extra mile and put in the effort for practical effects when they could have gone the way of Stranger Things and gone full-on bland CGI.
A Bewitch(er)ing Good Time
Will Netflix's The Witcher be the next Game Of Thrones? At its current trajectory, I don't think so. At least, not yet. I'll have to see what the final three episodes will be like before I can definitively say whether that will be the case.
Despite that, the books are pretty much an untapped mine of potential stories, which Netflix would do well to properly adapt. Fantasy TV is hard to pull off, but Netflix's The Witcher is doing well enough for now to justify its existence and to hopefully continue improving as it searches for its stride.
Final Score: 70/100
---