Hello, I'm Amirul "meckronos" Ashraf, resident writer over at gamermatters.com. So I may know a thing or two about video games. 
2019 was quite a strong year for games as we are entering the twilight of the current console generation. With so many good games coming out, most of the time I just can't keep up buying all the latest games.
So I rely on my subscriptions of PS Plus and Xbox Game Pass For PC during the downtime to catch up on some great games I missed or want to revisit.
These are my favourite games that I played in 2019 Thanks to PS Plus and Xbox Game Pass subscriptions.
10. The Division (PS Plus)
Ahh, Tom Clancy's The Division. This game rubbed me the wrong way when I tried the back in 2014. Available as January 2019's PS Plus offer, the game has been stopped being worked on as The Division 2 was right around the corner.
I still have issues with The Division. The bullet sponge enemies make no sense outside of gameplay because some of them are just desperate hoodlums in a hoodie- that can take a whole clip of a freakin' assault rifle. The loot variety wasn't there since this is no fantastical setting- it's post-apocalypse New York where you play as sleeper military agents.
But despite the flaws, there's an interesting looter-shooter somewhere in there. It's fun exploring the world and piecing together the "lore". The set-piece missions are amazing. And at the peak of the game where the Dark Zone is populated, it delivered the promise of that silly E3 trailer where tension can rise with friends or anonymous strangers.
Being reminded on how flawed The Division is so close to The Division 2's release also made the new sequel feel so much better. Most of my complaints were addressed.
9. Borderlands: The Handsome Collection (PS Plus)
I've played too many Borderlands back when those were hot, but leading up to Borderlands 3 this got dropped on PS Plus. 
I used the collection to remind me why Borderlands: The Pre-Sequel was relatively not well-received. But it also reminded me that I just like this looter-shooter series in general. Just like The Division, in some ways the collection made me appreciate Borderlands 3 even more when that arrived.
8. Nioh (PS Plus)
Nioh was the game that finally makes me "get" what a Souls-like is and where the fun lies. I am by no means good at it. And I have little patience of retrying the same route or boss fight again and again, especially if I screwed up the second time and have all those souls being lost.
That being said, Nioh just feels good. Maybe because it was much faster and snappier. It made me understand the genre, and also made me realise that I should just respect it from afar.
7. Phoenix Point (Xbox Game Pass)
Here's a late release from 2019. Imagine XCOM, but it's from the creator of the original X-COM. Imagine ideas and mechanics lifted from the original series but placed in the mould of the current XCOM games. That's Phoenix Point.
It may lack the slick polish of the XCOM games, but Phoenix Point purposely fight against that so they can add more nuanced mechanics. Ammo is something you need to carry, finite and needed to be manufactured. You can pass around items or weapons between soldiers on the field. Movement and action aren't as simple, with more room to play around with strategy. Oh, and if you hate the RNG and line-of-sight requirement of XCOM games, Phoenix Point has a system that address these frustrations.
The meta-layer where three other factions are also vying for power while you figure who to side and a crab mutation is slowly killing everyone is great too. If you're a fan of XCOM, or X-COM, check this out.
6. Halo Master Chief Collection (Xbox Game Pass)
I may have played bits and pieces of Halo in the past, but not enough. Now that the Halo Master Chief Collection is being released on PC, this is the best time to jump in to start and finish the fight.
And to start, we got Halo: Reach. This was peak Bungie, and it shows. I love the simple but effective storytelling. The areas are ripe of combat opportunities and the shooting just feels good. Maybe the ability stuff is weird, but the armour cosmetics is cool. I can see in a lot of ways that the seeds of Destiny have been sowed in Bungie's last game.
The remaster isn't perfect. But if you have Xbox Game Pass, you should really give it a try.
5. Hitman (2016) (PS Plus)
It was a nice surprise that PS Plus offered the entirety of Hitman (2016) early last year. The rebooted Hitman didn't make a big mark as it should have been thanks to its episodic release, but hey, there's a full release now.
While Hitman (2016) is a game I've played before on PC, having it on PS4 is nice. Because I have Hitman 2 on PS4. And that meant I can play the entirety of Hitman 2016 content in Hitman 2. Now with slight graphical improvements and new mechanics being added.
It's the coolest thing that not many games do enough. Import another whole game you own and play on the newer version. 
Also, Hitman 2 was my GOTY for 2018. So more reason to keep playing Hitman 2 is always a good thing.
4. Ape Out (Xbox Game Pass)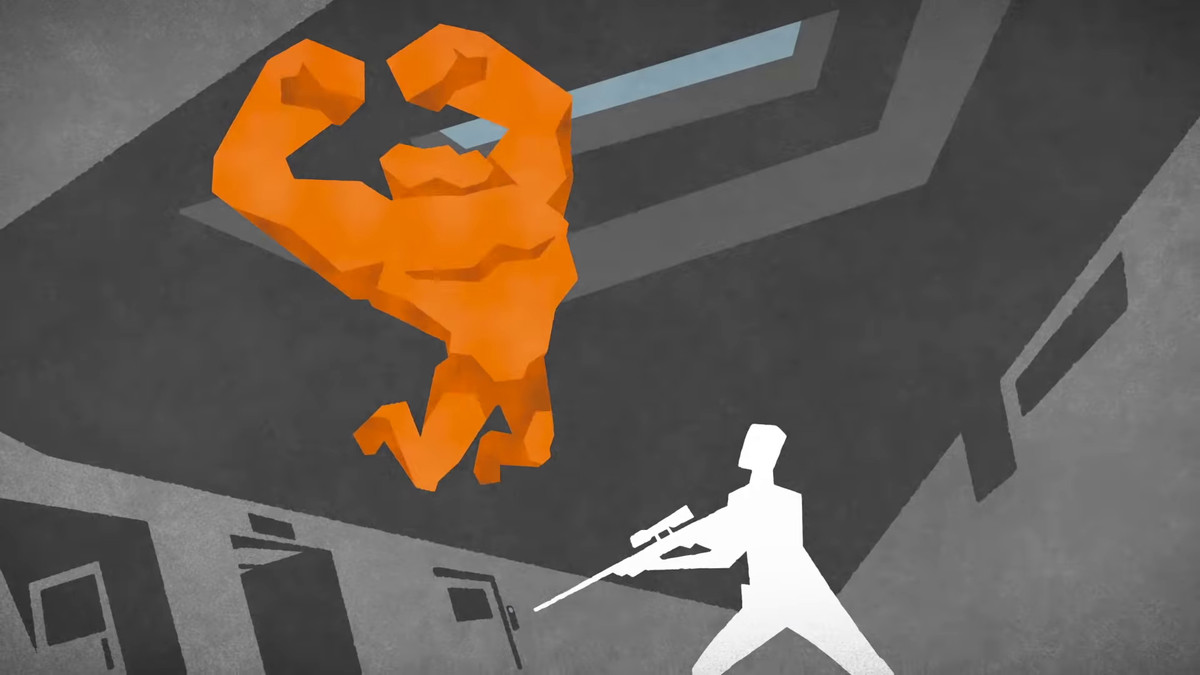 Jazz Gorilla! Ape Out is a game the exudes in its aesthetic choice. The Hotline Miami-esque top-down twin-stick action game doubles as a playable jazz album. Levels are broken apart as A-sides and B-sides, which are formed by a series of songs. 
The song itself reflects your current action. The beats go quiet when you are just moving with no one in sight, then the cymbals start wrecking when you go ape on the guards that try to kill you. Marry that with a simple, but striking art style and it's an amazing, short experience.
3.Torment: Tides Of Numenara (Xbox Game Pass)
So I was in for a kick of a good-old CRPG, especially around the time Disco Elysium start blowing people's minds. And then I found the spiritual successor to Planescape Torment on Xbox Game Pass.
This is one weird world where it's both fantasy and sci-fi at the same time. But what really intrigued me was the opening story beat. It reminded me of… Kingdom Hearts?
You see, you play as a former vessel to the Changing God. This person apparently has found a way to be immortal by inhibiting other people's body. But when the Changing God changes body, that vessel gains conscience of their own.
So you're essentially playing a Nobody?
Anyway, there are some interesting mechanics at play in Torment too like how skill checks are handled. It's a good CRPG to give a try.
2. Titanfall 2 (PS Plus)
Respawn's flagship shooter is criminally underrated, so I've heard. I tried the beta back then and I found it way too fast for me- I don't play regular fast-paced FPS which didn't help.
But giving it a shot again and playing through the campaign was just a great rush to the senses. Oh, I fumbled a lot. But it was going through the whole story in one sitting. The level design is inventive, from the industrial factory line to the time-travelling shenanigans. It's amazingly well-made.
And then I hopped into multiplayer again and I can compete properly now that I am fully acclimated to the brisk pace. Titanfall 2 is definitely great.
1. The Outer Worlds (Xbox Game Pass)
Space Vegas is such a great ride. The Outer Worlds fills that Fallout: New Vegas void in my heart. And that Mass Effect void as well. There are faults in the game for sure- the combat is just not doing it for me despite clear improvements being made in that department. 
But exploring and interacting in the world where corporations hold absolute power and people are just getting by, reluctantly or otherwise, is intriguing. And the tongue-in-cheek tone expressed to witty banter by your companions or some silly quest designs genuinely puts a smile on my face. 
They made a literal fetch quest both infuriating and exactly how I expected it to unfold. There is a plot twist in a side quest so far-fetched yet so plausible, and the reaction you can choose is the same words with different punctuation marks.
The Outer Worlds also convinced me to try out Xbox Game Pass For PC, and it was worth every penny spent.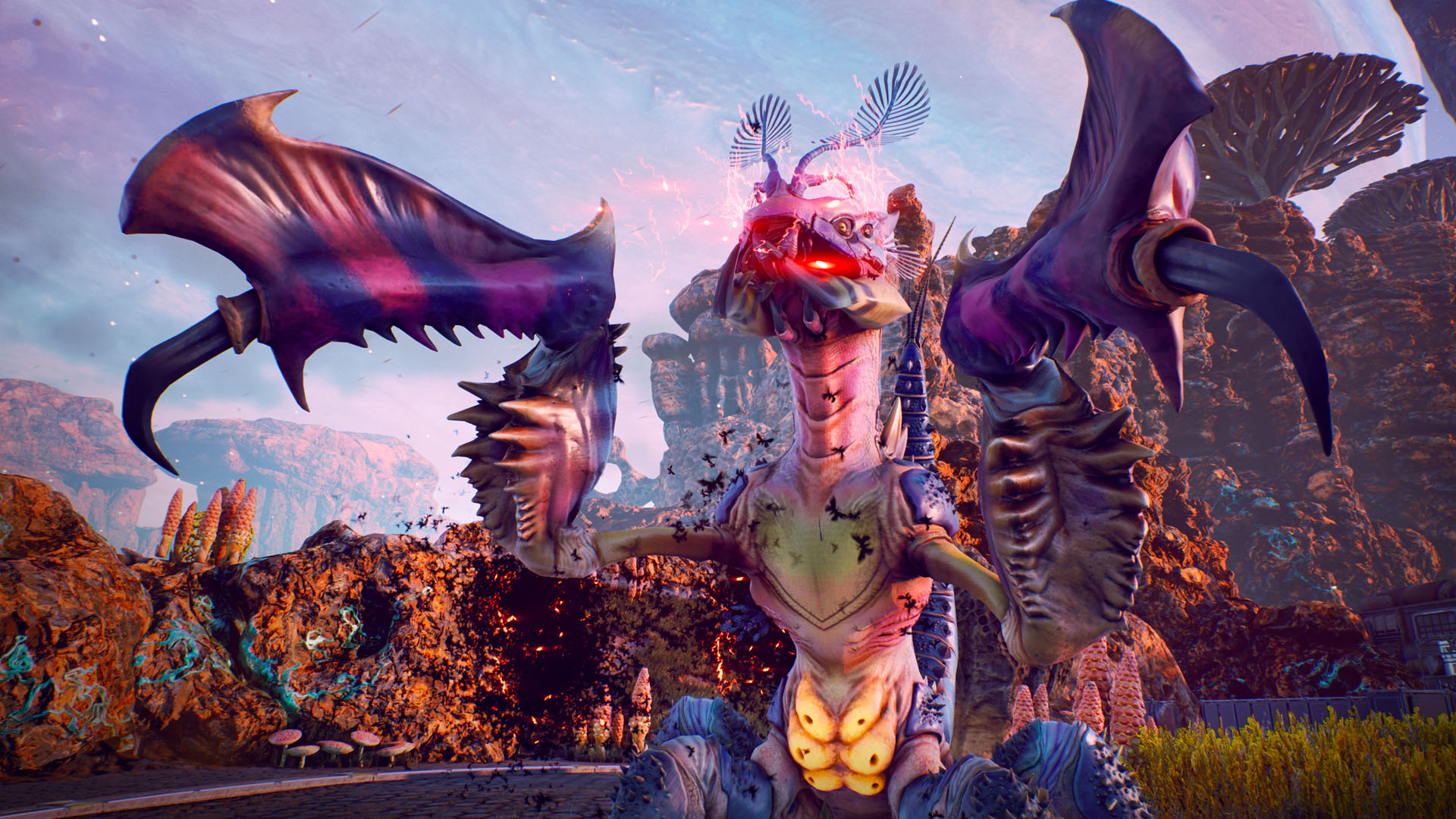 Closing Thoughts
2019 was a great year for games. Even if your games library relies on an ongoing subscription. The games from PS Plus and Xbox Live Gold will always be a nice added bonus to keep your subscription live so you can play multiplayer. 
But full-on subscription services, Netflix-for-games equivalents, are slowly making their way to the mainstream. And if the prices are as good as it is right now with a big library of games- including latest releases- I can totally see myself using these more.
Here's to another year of great games!
If you want my favourite games that purely released in 2019, you can find them here. We also recently unveiled the Gamer Malaya and Gamer Matters' Game Of The Year Awards where we have a collective Top 10 Games from 2019 as well.
Related