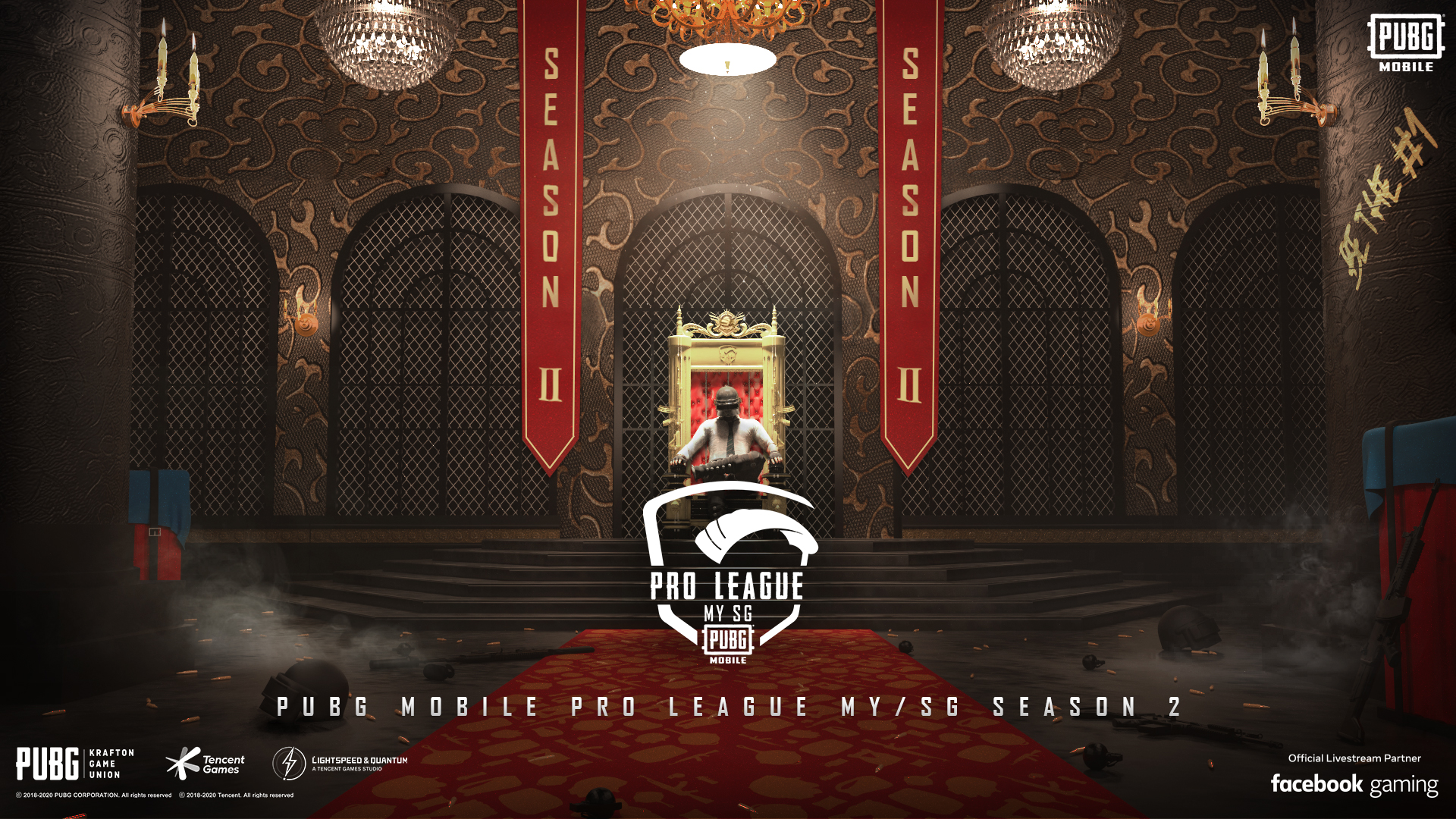 by in
Season 2 of the PUBG MOBILE Pro League (PMPL) MY/SG 2020 is now set to run as the 24 competing teams have been established and are ready to fight for the US$150,000 total prize pool.
For the Malaysian teams, there are 20 slots where 15 slots consist of the invited teams from Season 1, and 5 slots consist of the qualified teams from PUBG Mobile Malaysia National Championship (PMNC) 2020.
For the Singapore teams, 4 slots consist of the qualified teams from the Singapore Qualifier of PMPL MY/SG held from 7 to 8 August 2020.
With its recent conclusion, 8GMT, Kingsmen, PPG and Steel Hearts Esports have successfully secured their slots to compete in the Regular Season of PMPL MY/SG.
Teams competing in PMPL MY/SG Season 2:
15 Invited Teams from PMPL MY/SG 2020 Season 1
AXIS NRL MPX
Damansara Esports
Dingoz MZ
EVOS VIP
FLASHVISION
Geek Fam
J8 Esports
N.E.D Brotherhood
Resurgence
TARA Assasino
Team No Recoil
Team Secret
Team SMG
Westar Xpert
Yoodo GANK
Top 5 teams from PMNC 2020
AKA Esports
EZZY LX
MARLINO
Team Bosskurr
TRX Elementus
Top 4 teams from Singapore Qualifier of PMPL MY/SG 2020 Season 2
8GMT
Kingsmen
PPG
Steel Hearts Esports
Starting from 19 August 2020, PMPL MY/SG will be running from Wednesday to Sunday for four-weeks long, thereafter culminating into the Grand Finals from 25 to 27 September 2020.
The tournament will be live-streamed on PUBG Mobile Facebook page with both Bahasa Malaysia and English languages available.
In addition to the tournament livestream, there will also be the livestream of the "PMPL Talk Show", hosted by J Hunter every Tuesday at 8 PM (25 August 2020, 1 September 2020, 8 September 2020, 15 September 2020) to bring exclusive discussion and analysis of the week for the Regular Season.
Joining in with J Hunter will be weekly guests from the PUBG Mobile Pro scene to provide their expert input towards the matches, upcoming predictions and the latest happenings.
As the 24 teams battle it out at PMPL MY/SG, the top three teams to emerge will move on to compete in the PMPL SEA Finals Season 2. From there, they stand a chance to represent the SEA region and battle with the best teams from all over the world at the World League.
You can stay tuned for more news and updates on here and here.