The next anime adaptation of the JoJo's Bizarre Adventure series has a release month.
JoJo's Bizarre Adventure: Stone Ocean, the sixth book in the vampire/Stand/supernatural battle action series from mangaka Hirohiko Araki, will be adapted into an anime and will premier on Netflix starting this December 2021. The premise this time is set in 2011 Florida, USA, where our new heroine Jolyne Cujoh (daughter of Book 3's main protagonist Jotaro Kujo) is framed for a crime she didn't commit and is sentenced to 15 years in the Green Dolphin Street prison.
Needless to say, loads of supernatural and crazy magic nonsense happens in that particular prison. That's what anime fans are here for; crazy Stand powers, sinister plot-thwarting, and rock band/music references abound. Check out the key art & trailer below: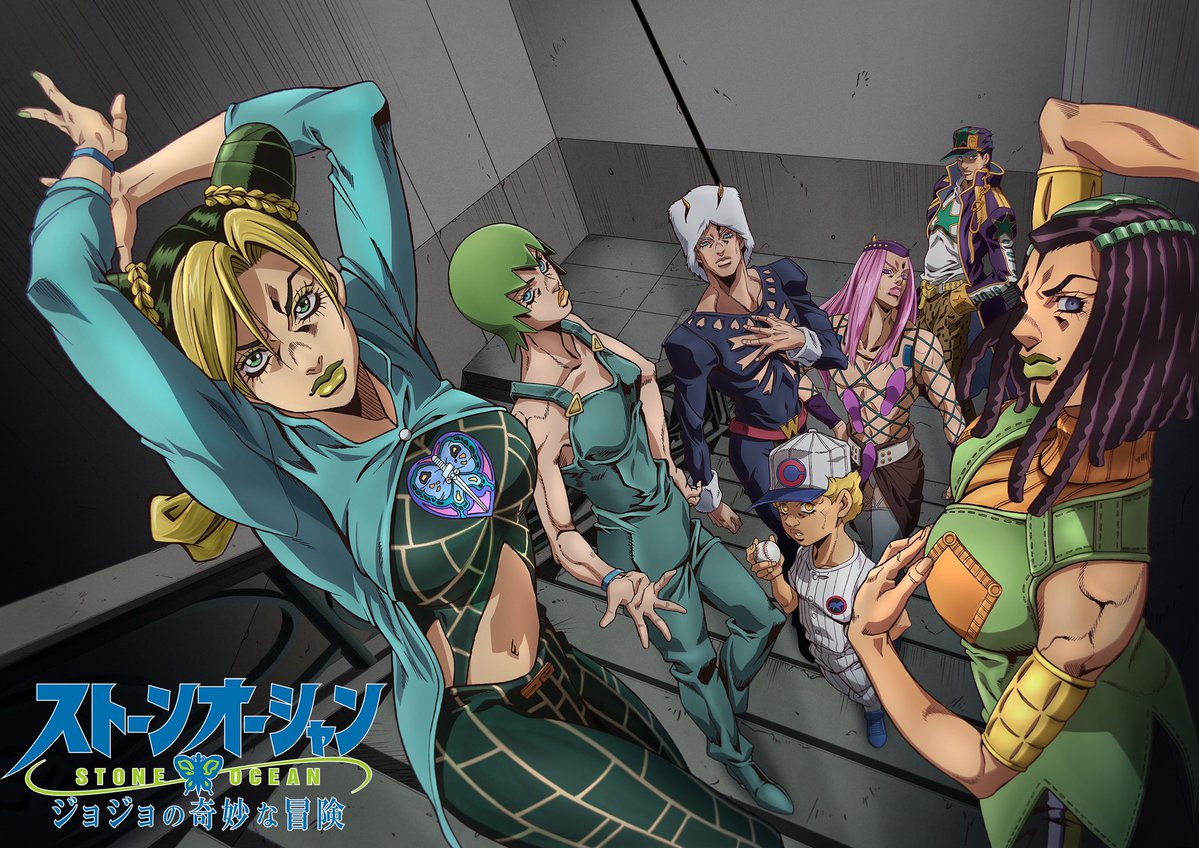 Here's the official voice cast (Japanese VO):
Ai Fairouz as Jolyne
Mutsumi Tamura as Ermes Costello
Mariya Ise as F.F (Foo Fighters)
Atsumi Tanezaki as Emporio Alnino
Yuichiro Umehara as Weather Forecast (Weather Report)
Daisuke Namikawa as Narciso Anastasia (Narciso Anasui)
Daisuke Ono as Jotaro Kujo
I'll say this: if Dolly Parton's "Jolene" isn't the ED song for this anime, there's going to be a riot.
Related