How does one bring an end to an 11-year old saga? It's not something most people get to think about, let alone seriously consider. But for the Final Fantasy XIV team, this was an ever-encroaching conundrum that they could not ignore.
Final Fantasy XIV's story has been a monumental piece of work in the making, what with its droves of unique characters, a wealth of game content, multiple exciting story arcs, and loads of dialogue upon dialogue. But along with these aspects, trends change, opinions change, and key people in development come and go over the long course of a decade.
If so, how does one make sure all the pieces are wrapped in a neat little bow come to the end? Can the finale to Final Fantasy XIV really meet the unrealistic expectations held by players with a decades' worth of experiences in their hearts?
Rising To The Occasion
Endwalker is, as its title implies, the answer to the question. It is the fourth story expansion to the MMORPG Final Fantasy XIV, as well as the epic conclusion to its overarching story arc, dubbed as the Hydaelyn and Zodiark saga. Even so, for players who have been with the game since the beginning, this journey to Endwalker has been anything but a steady road.
By the point of this expansion, Final Fantasy XIV has already seen its fair share of peaks and valleys. The notably disastrous launch of FFXIV 1.0, caused a massive developmental shift that eventually led to the relaunch of the game under the name A Realm Reborn. For many newer players, A Realm Reborn is where they begin their journeys as fledgling adventurers, yet it is still admittedly the lowest point of modern FFXIV.
But with each new expansion, players have also seen the game improve considerably. From improved battle design to better writing and an ever-increasing amount of content. In many respects, Endwalker is the culmination of this progression – of a team that bathed itself in the lowest of lows, learned from mistakes, and has come out all the better through a honing of their craft.
Hanging In The Balance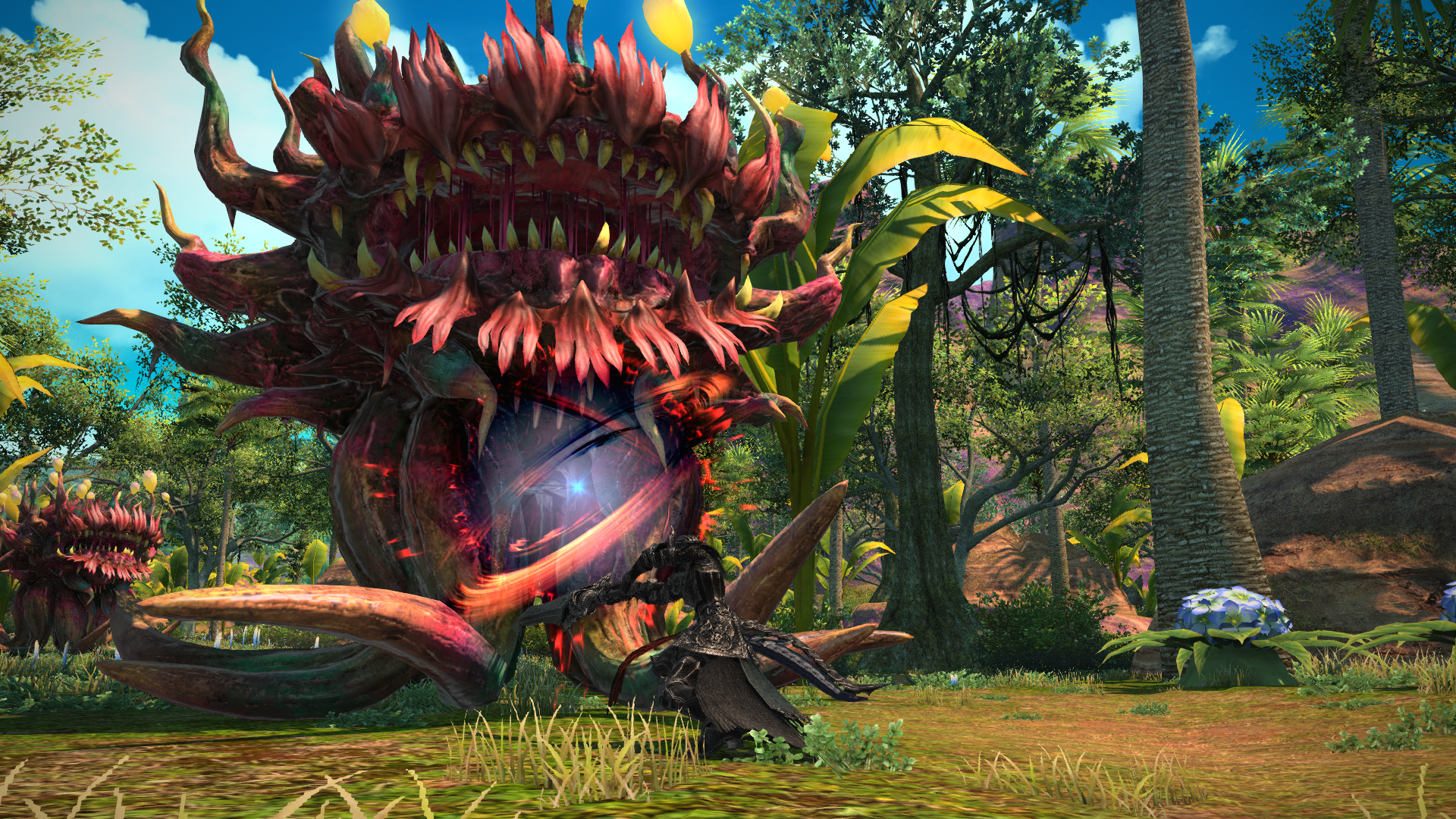 The premise of Endwalker is a simple one. The Final Days, or the apocalypse, looms on the horizon, and so the Warrior of Light and their trusted allies from the Scions of the Seventh Dawn set out in an effort to stop it. From the get-go, the thematic weight of the story is keenly focused on the "end". The end of the story, the end of your journey, the end of the world, the end of everything.
For many, this might create a sense of foreboding. Yet, paradoxically, the beginning of this game is a far cry from the promised doom and gloom. Rather, you're transforming into tiny toads for eavesdropping, eating meals with friends as you discuss hopes and dreams, and even hurling alongside them from some good old travel sickness.
Though the story doesn't pull any punches when it comes to its serious moments, levity is also rarely out of reach. It's a grim story, but also goofy and adorable when it counts. It's an unexpected but refreshing change in tone after Shadowbringers. In many ways, this balance in storytelling also feels fairly reminiscent of the classic Final Fantasy games, in which heavy and emotional scenes often came hand-in-hand with cartoonish comedy. What more could be asked from a game that has painstakingly devoted itself to cherishing the rich history of the series?
Precious Time Shared And Cherished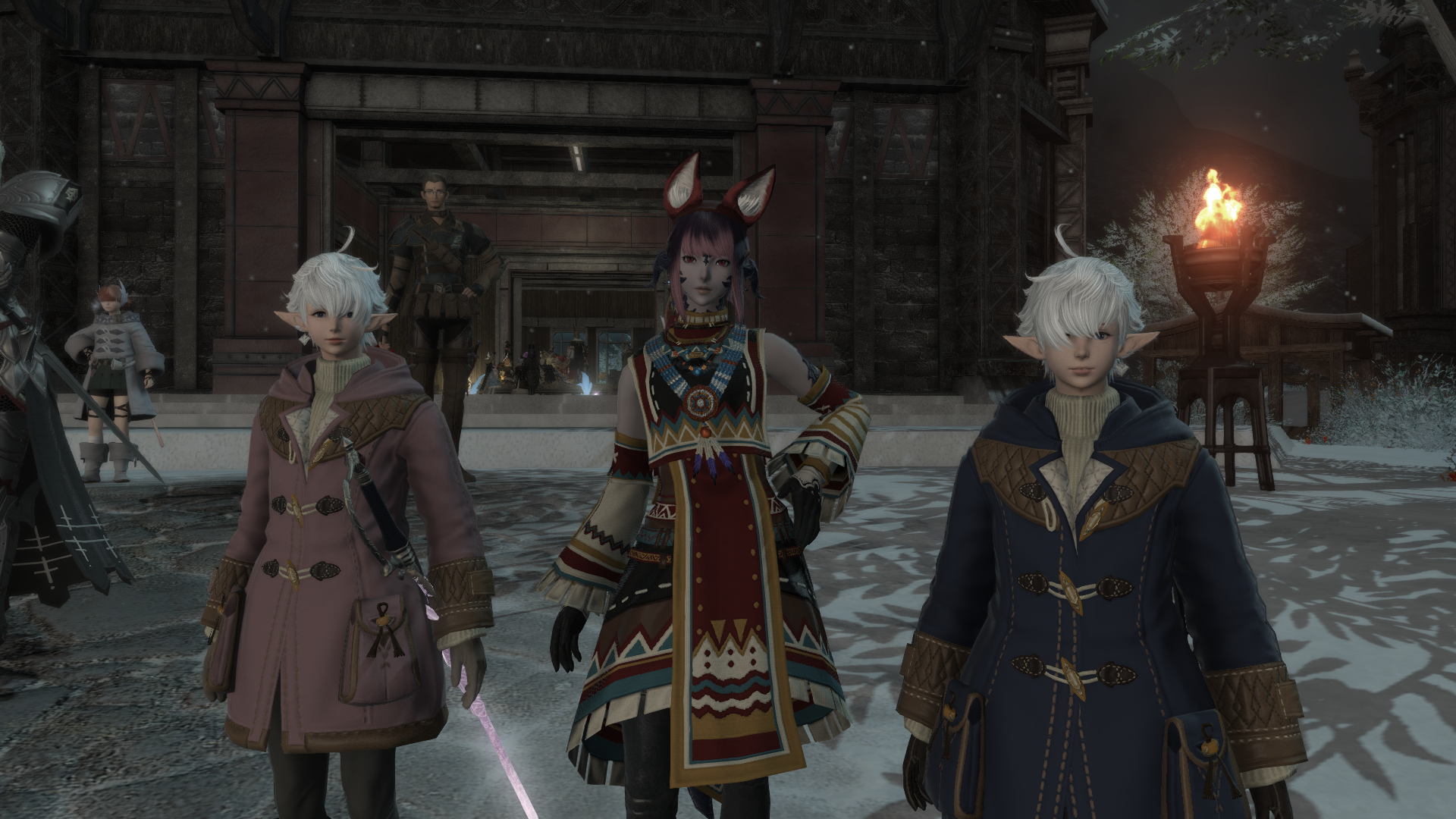 As you climb the Tower of Zot, Endwalker's first dungeon, a new rendition of the same dungeon theme from FFIV plays, leading up to a showdown against the Magus Sisters. Not only do the sisters perform their iconic Delta Attack, but you'll also have to be wary of who among the sisters you decide to defeat first – exactly like how the fight worked in older games.
Such care and attention to Final Fantasy IV are abundant, just as references to other Final Fantasies have also been a mainstay in the broader game. From travelling to the moon, to running into the Loporrits for the first time, it all feels like a thoughtful love letter that truly gets FF IV.
But even this much care just somehow pales in comparison to some of Endwalker's own original content. With Endwalker being the end of Final Fantasy XIV's story as we know it, the development team has made a conscious effort to pull from as many threads as possible from across the game's history. That one NPC who appeared in your White Mage questline from way back when in A Realm Reborn? Well, he's here to play a role in one of the expansion's major plot beats.
Likewise, more callbacks to Heavensward, Stormblood, and Shadowbringers are also present aplenty. NPCs from old stories – even ones you may have forgotten about – return in all their lively and quirky ways. Fan favourite quotes like, "Little sun," or "To ignore the plight of those one might conceivably save is not wisdom—it is indolence," return to the forefront, reanalyzed once again to remind you just how fun and meaningful these characters are.
Yet, even if these characters aren't playing exceptionally massive roles, Endwalker finds a way to give them their time in the spotlight, either through brief conversations or actions. They hardly overstay their welcome but are given an acknowledgement that fans can appreciate.
With all the effort put into highlighting the characters and cultures we've met along the way, one can't help but feel as though there's a living and breathing world here – one that we've journeyed through and explored thoroughly. Hearts whom we have touched and have been touched by in return. And they're all here as the end of the world comes, all playing their role, however big or small.
As NPCs and their stories are addressed one by one, ringing the bells of finality, so is your journey with the Scions of the Seventh Dawn. Endwalker very appropriately touches on the core cast's motivations, recontextualizing their personal journeys through various expansions and showcasing their preparedness to fight tooth and nail alongside you. For any JRPG fan, it's the makings of a great cast, and you couldn't ask for better friends to hop along on this one last ride together.
Slipped Through The Cracks
With so many characters being used this time to carry a cohesive story, Square Enix has introduced a new, albeit simple, feature to help push the narrative immersion. While undergoing quests, NPCs will sometimes become temporary companions and follow you around as you head to your next destination.
Taking these companions to optional highlighted spots will offer some flavour text, in which your companion comments on certain sceneries or situations. Or you can just ignore the optional dialogue and head straight for your destination.
This is a cute addition in theory, and who wouldn't want to explore Alphinaud and Alisae's hometown of Sharlayan with the two, for instance? However, its execution still leaves much to be desired. Dialogue does not happen organically as you walk, instead of requiring you to pause at highlighted circles to scavenge any dialogue from your companion.
Disappointingly, this leaves the feature to be just about indistinguishable from your regular questing, with the biggest differences merely being the optional dialogue, aesthetics of having a moving companion, and the added tedium of babysitting the AI in the event their path gets obstructed.
Further questionable additions include stealth segments in which you're tasked with trailing NPCs while staying out of their range of sight. These aren't particularly difficult but offer no narrative or gameplay significance. Failure will also often set you back minutes as you are forced to replay these instances from the very beginning.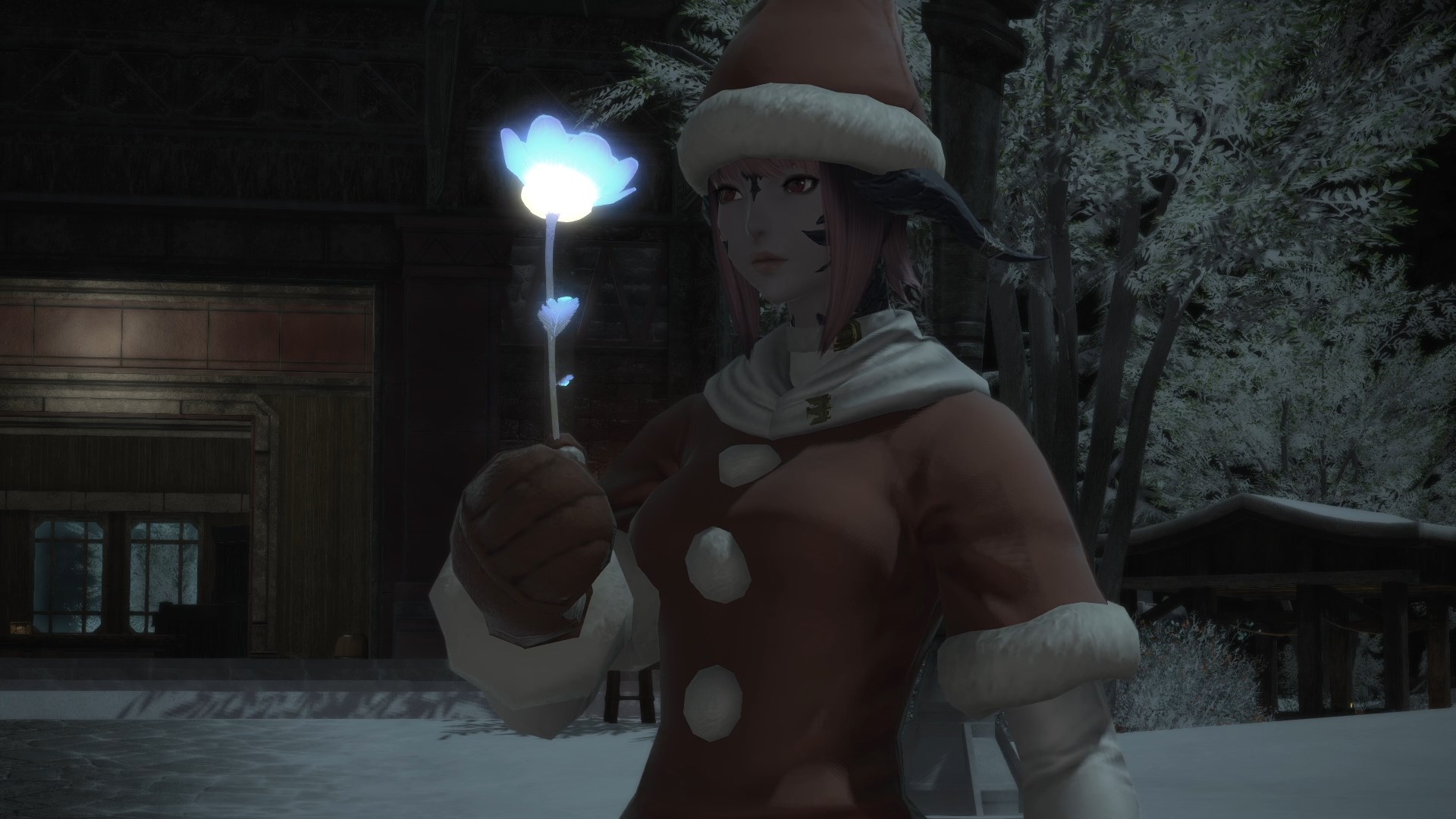 In terms of structure, there's an argument to be made that Endwalker's MSQ follows an all-too-predictable flow of content. Like previous expansions, we have the usual six zones to explore, six MSQ dungeons, three trials, and so on. Solo instances sporting some cinematic flair are sprinkled throughout, but for the most part you'll just be running across big maps to experience the next part of the story, with little excitement happening in between.
These aren't spoilers – it's just how the expansions have always worked, like or not. Though the logistics and challenges of breaking this formula are understandable, it was somewhat disappointing to not see a change in flow of some kind for what was to be the game's major finale.
Make no mistake, though, Endwalker is still an incredible journey to behold. The team has done an exceptional job at crafting a story that's thoroughly unpredictable despite this limited template, what with its beefier cutscenes, increased amount of voice-acting, and all-around more story content.
In fact, the amount of story to experience in this game is immense compared to its contemporaries – a freedom that is afforded thanks to FFXIV's cost-effective and visual-novel-like approach to scenes.
In an industry that has become infatuated with cinematics and expensive visuals, titles like this remind us of the potential that gets lost in that chase for complexity.
The Hero at Journey's End
Endwalker is a narrative triumph, not just as a satisfying conclusion to Final Fantasy XIV, but also as among the best stories that Final Fantasy has to offer. In spite of all expectations and impossibility, this is a tale that skillfully melds the themes we've come to know and love from the franchise – of adventure, heroism, camaraderie, and more. It is the culmination of a decade's worth of experiences, filled with emotion and heart, all the while asking the question of where we stand at the journey's end.
Where many endings can leave us feeling hollow and empty, Endwalker's is one that uplifts and fills the heart to the brim. Few pieces of media, let alone in video games, can boast a long-running story that isn't met with increased scrutiny and apathy through the test of time, especially towards the end.
Yet Endwalker lands its story beats so well, expertly balancing character intimacy and fanservice against the wider, cosmic scope of a universe on the brink of ruin. Words here are no substitute for how hard this finale goes, and how genuinely it cements Final Fantasy XIV as one of the all-time greats.
And once all is said and done, there's a pretty dang cool MMO to enjoy too, with new adventures to come even as the core tale of the game has concluded. All good things must come to an end, but with new ends come new beginnings, and Final Fantasy XIV seems all set to continue thriving.
Final Score: 90/100
Related