Platforms: Xbox Series (version played), Xbox One, PC
Genre: 3D adventure platformer with a metal arm-shaped bio-vacuum
The Gunk sucks. Literally.
There, I got that obligatory pun out of the way that's related to the game's core mechanic. Now for the real talk: The Gunk may be developer Image & Form's first attempt at making a believable 3D world and narrative in an indie studio capacity. After all, they've been at it in the 2D space with the really fun & creative SteamWorld series of titles.
Did they succeed in making something immersive & enthralling? For the most part, yes.
Suck As You've Never Sucked Before
The Gunk focuses on two scavengers: Rani and Becks. They pilot a ship named the Dust Bunny and end up on a brand new planet in search of resources and treasure to sell. Rani, being the adventurer, heads out while also coming across a mysterious polluted substance called The Gunk. So it's up to her to find out what's going on and clean up the planet in the process, while also being in conflict with priorities thanks to her partner's level-headedness and pragmatism.
The Gunk is part exploration, part puzzle-solving, and part relationship-building between our two heroines. The main mechanic here is Rani's power glove which sucks up the Gunk. It can also suck in other objects and collectibles, pull things, and do other vacuum-related things. She can also shoot out a stun projectile to hit faraway objects, and upgrade the glove and her tools over time with collectible resources. You'll need these tools and your jumping prowess to solve the game's many exploration and puzzle segments, which takes place in the alien forest and its eventual ruins, to something more sinister further down the line.
Unfortunately, it can be a tad short even if you explore every nook and cranny on the game's planet. To its credit though, there's no filler and everything here is resolved in a timely and neatly-paced manner. You'll start caring about the leads Rani and Becks, and discover more about their current predicament and relationship quirks during the 5-hour-or-less odyssey.
Newfound Space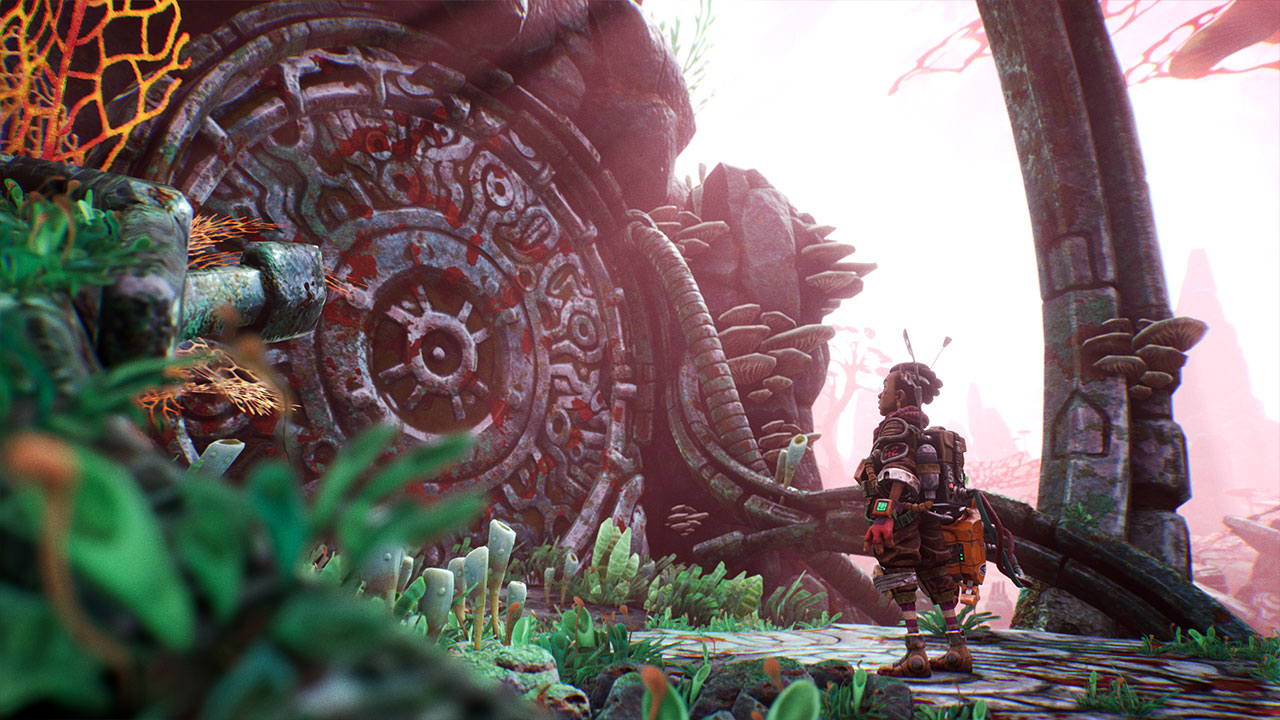 If you're at least decent with a 3D platformer title, you will blow through this game in less than 5 hours. For what it's worth, the game's plot and narrative thread does not outstay its welcome and is laid out just fine. In fact, most parts of the game in the first half can be pretty relaxing and chill thanks to its atmosphere and serene music that is a combination of folk guitar and slow ambience sci-fi exploration tracks. The gameplay itself seminally entertains and challenges you without pressuring you so much. They're not incredibly taxing, but they're not built to be. It's just Image & Forms' way of playing around with their newfound 3D game engine for their eventual future 3D SteamWorld project(s).
And even as a "first draft", The Gunk is a step in the right direction for Image & Form. Barring a few bugs, its length, and mostly easy difficulty that's intentional, you'll have a blast with Image & Form's new universe that isn't called SteamWorld.
Final Score: 70/100
*Review copy given by Thunderful Publishing PR rep.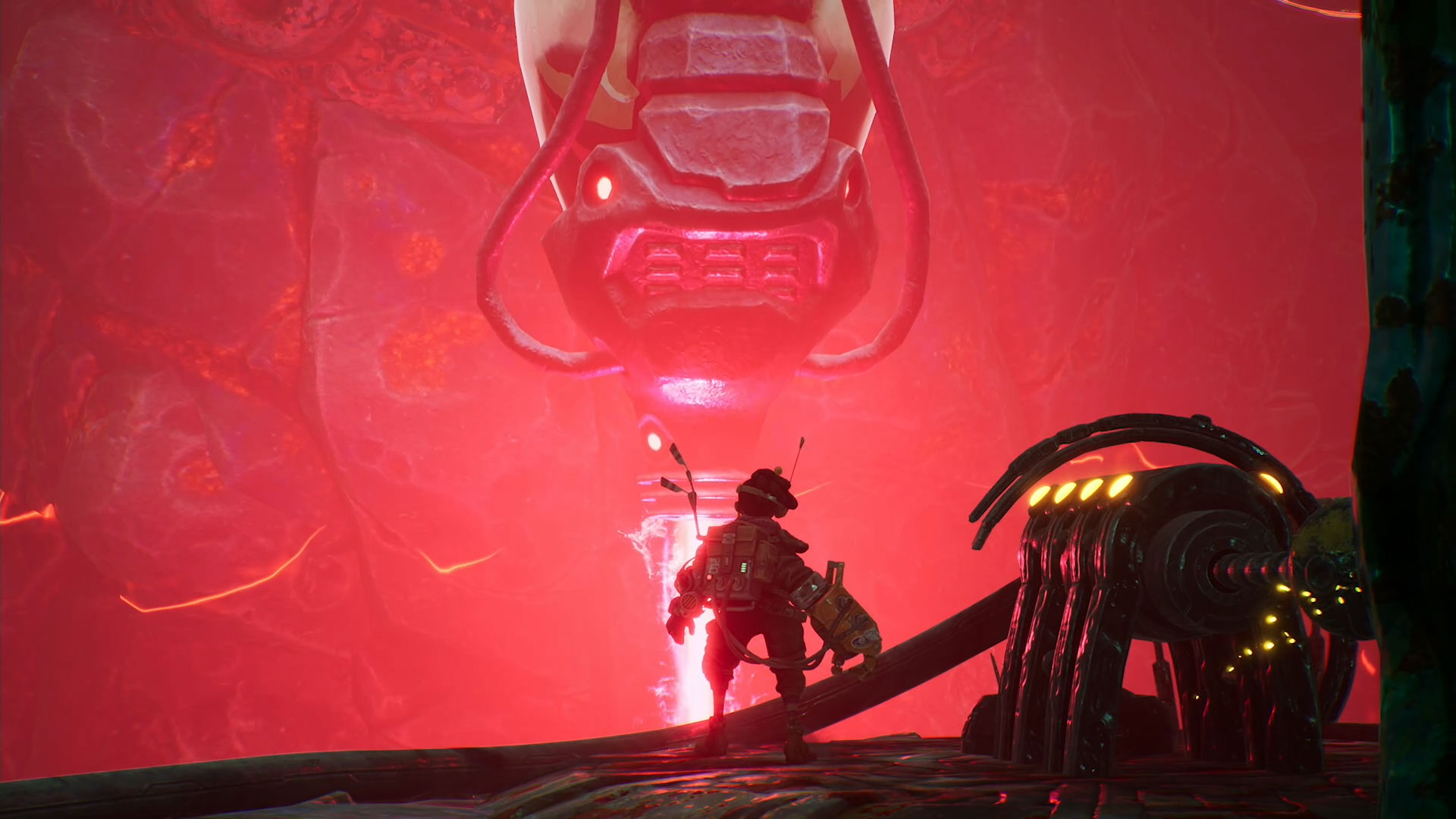 Related