The third episode of The Book Of Boba Fett Season 1 is now streaming on Disney+ Hotstar Malaysia. I'll be discussing heavy spoilers so if you haven't seen it or want to avoid spoilers, now's your chance to stop reading.
The Book Of Boba Fett finds legendary bounty hunter Boba Fett and mercenary Fennec Shand navigating the galaxy's underworld when they return to the sands of Tatooine to stake their claim on the territory once ruled by Jabba the Hutt and his crime syndicate.
It stars Temuera Morrison and Ming-Na Wen. Jon Favreau, Dave Filoni, Robert Rodriguez, Kathleen Kennedy and Colin Wilson are the executive producers. Karen Gilchrist and Carrie Beck serve as co-executive producers, with John Bartnicki producing and John Hampian as co-producer. There will be seven episodes in the first season.
You can check out my previous breakdowns of The Book Of Boba Fett Episode 1 and Episode 2 here.
In addition, you can check out my previous breakdowns of Marvel's What If…? Episode 1, Episode 2, Episode 3, Episode 4, Episode 5, Episode 6, Episode 7, Episode 8 and Episode 9 here.
If you haven't, you can check out my previous breakdowns and easter egg articles for WandaVision Episode 1 and 2, Episode 3, Episode 4, Episode 5, Episode 6, Episode 7, Episode 8 and Episode 9.
For The Falcon And The Winter Soldier, you can check out my previous breakdowns for Episode 1, Episode 2 and Episode 3, Episode 4, Episode 5 and Episode 6.
For previous breakdowns of Loki episodes, check out Episode 1 here, Episode 2 here, Episode 3 here, Episode 4 here, Episode 5 here and Episode 6 here.
Another Flashback To Star Wars Episode II Attack Of The Clones
It looks like Boba is still haunted by his childhood back when he was living on planet Kamino. Did something happen to him, besides his father, Jango Fett, dying in front of him on the planet Geonosis?
The Pyke Syndicate Is In Control Of Mos Eisley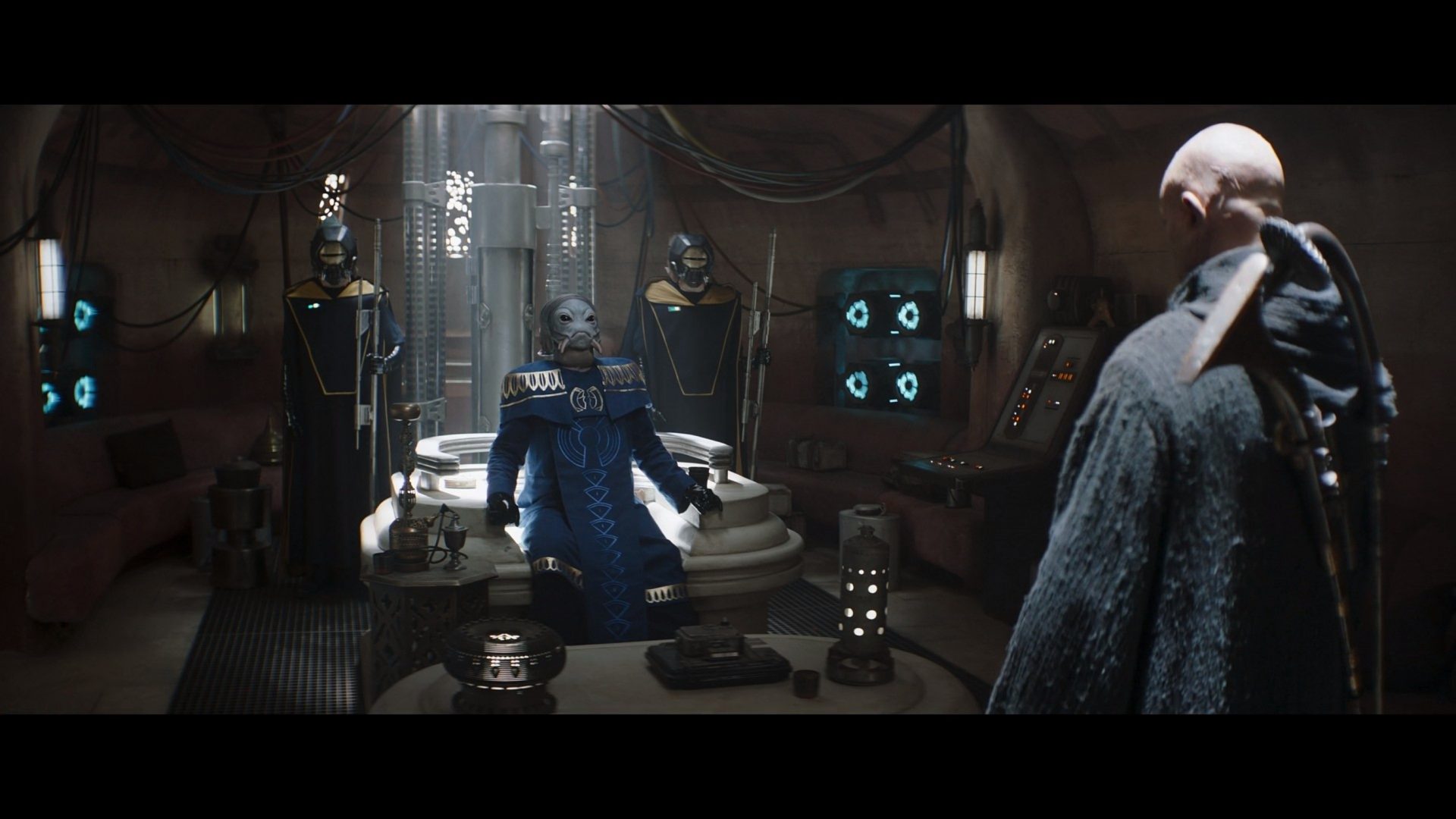 The Pyke Syndicate is in charge of Mos Eisley now. Remember in Episode 2 when Boba helped take down a spice train owned by the Pyke Syndicate? Yeah, and oh, Mos Eisley is significant for being the town where Luke Skywalker and Obi-Wan Kenobi met Han Solo and Chewbacca for the first time in Star Wars Episode IV A New Hope.
Boba Fett Vs Black Krrsantan
Black Krrsantan surprises Boba by attacking him as he's waking up from his slumber inside the Bacta Tank. He almost gets killed by the black Wookie before the gang of droid-enhanced kids (from earlier in the episode) and his Gamorrean guards save him in the nick of time.
They finally manage to trap Black Krrsantan inside the Rancor trap (where there's no Rancor anymore). It's no surprise that Black Krrsantan is so powerful. In the comics, even Obi-Wan Kenobi barely wins against the creature.
The Hutt Twins Gift A Real Rancor To Boba Fett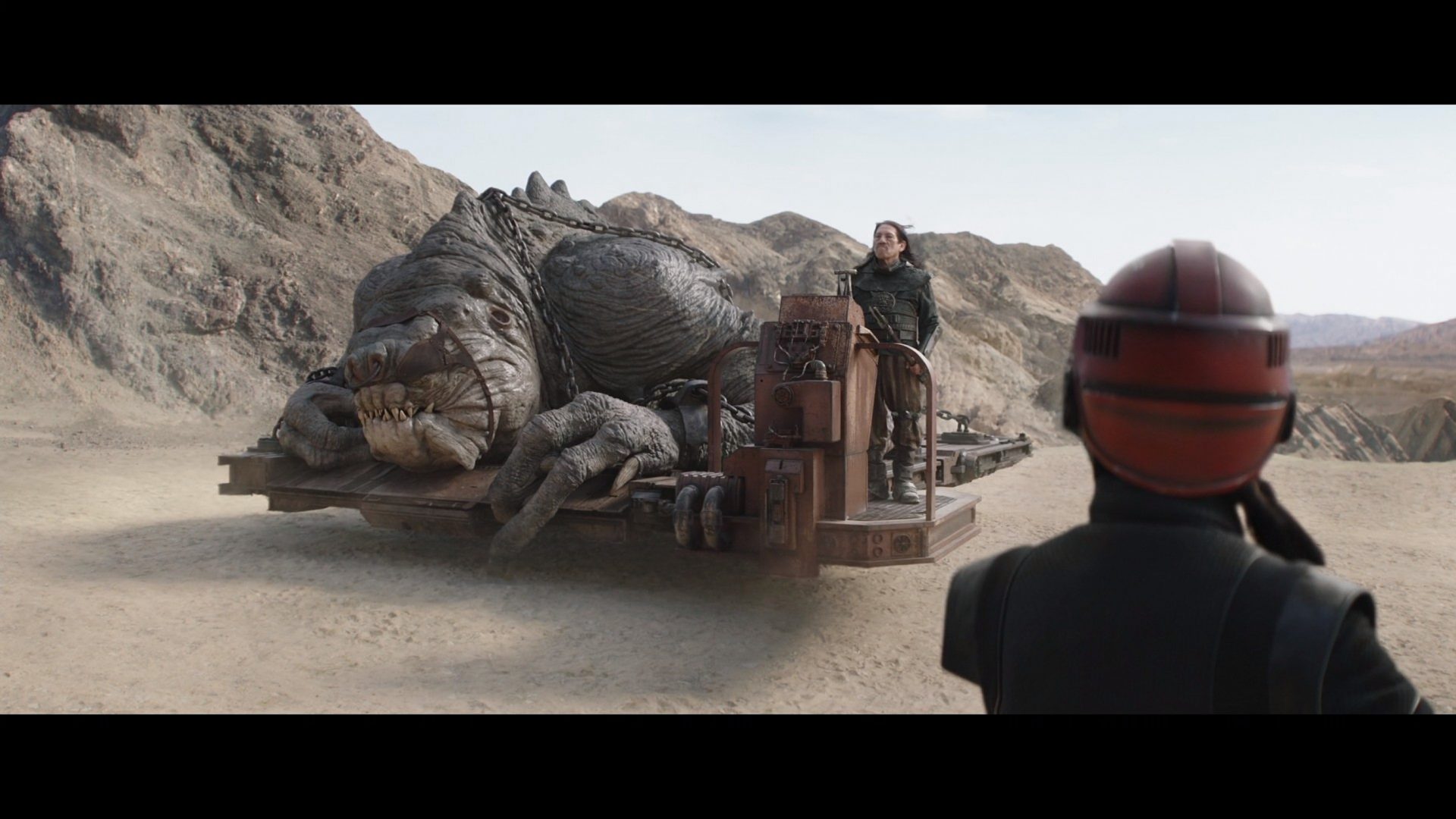 I was disappointed when there was no real Rancor underneath the palace in Episode 2, so I'm happy when this happened. The Rancor is a giant monster that was used by Jabba The Hutt in Star Wars Episode VI Return Of The Jedi to kill anyone that angered or annoyed him, including Twi'lek dancers and Jedi Knights. However, Luke Skywalker slew the Rancor when he came to save Princess Leia and Han Solo from Jabba The Hutt.
The Mayor Has Already Promised Tatooine To Another Syndicate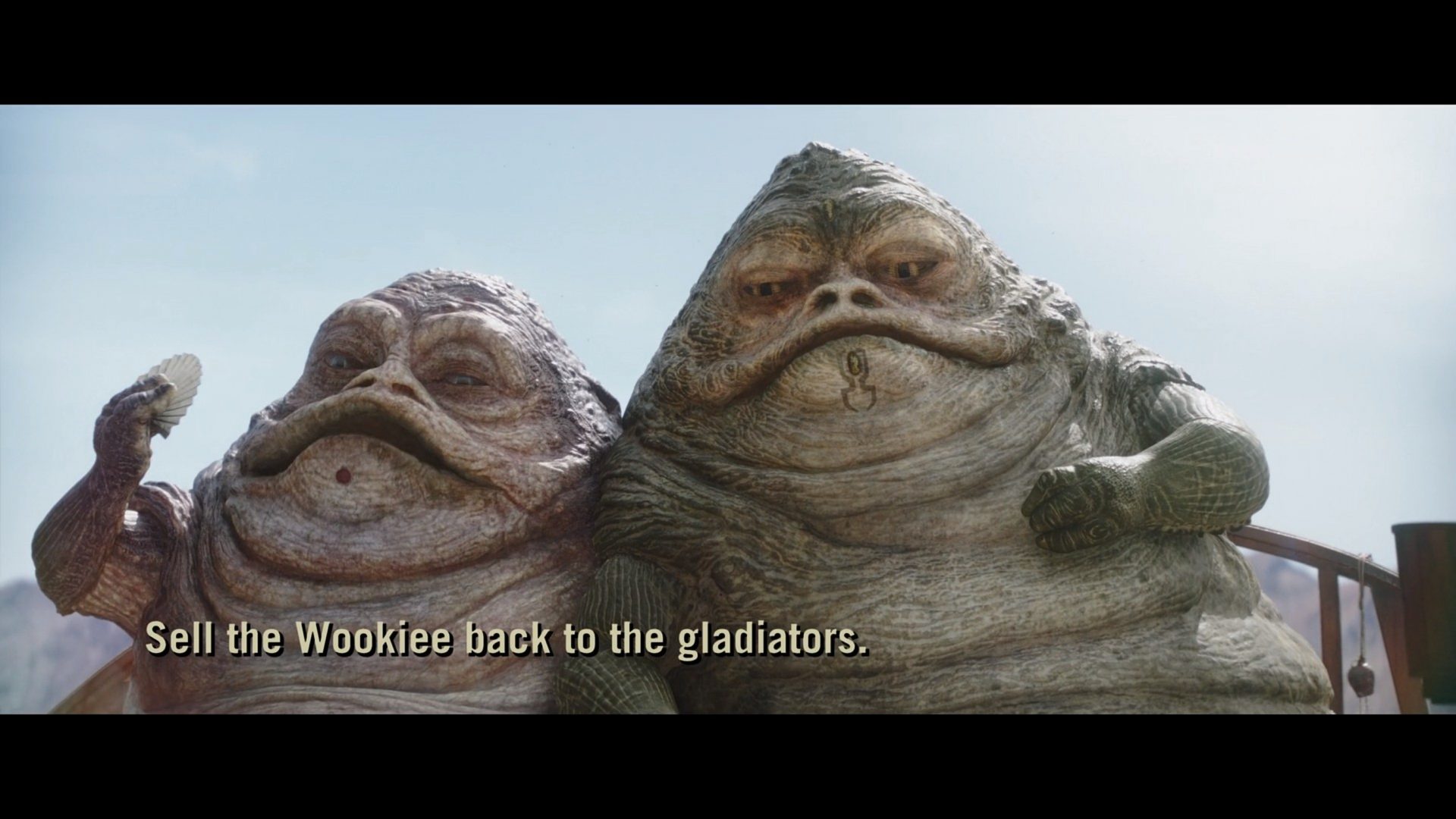 The Hutt Twins reveal a shocking revelation, that they are leaving Tatooine because the mayor has already promised the planet to another syndicate.
However, it begs the question; what syndicate would be powerful enough to scare away the Hutts? Crimson Dawn? The Black Sun?
Danny Trejo's Character Mentions Dathomir
Danny Trejo's Rancor trainer character mentions the "witches from Dathomir". Dathomir is actually the home planet of none other than the famous Darth Maul, who at this point in the Star Wars universe, would already be dead. You can even visit and explore the planet in the 2019 game Star Wars Jedi Fallen Order.
Who Is This Woman?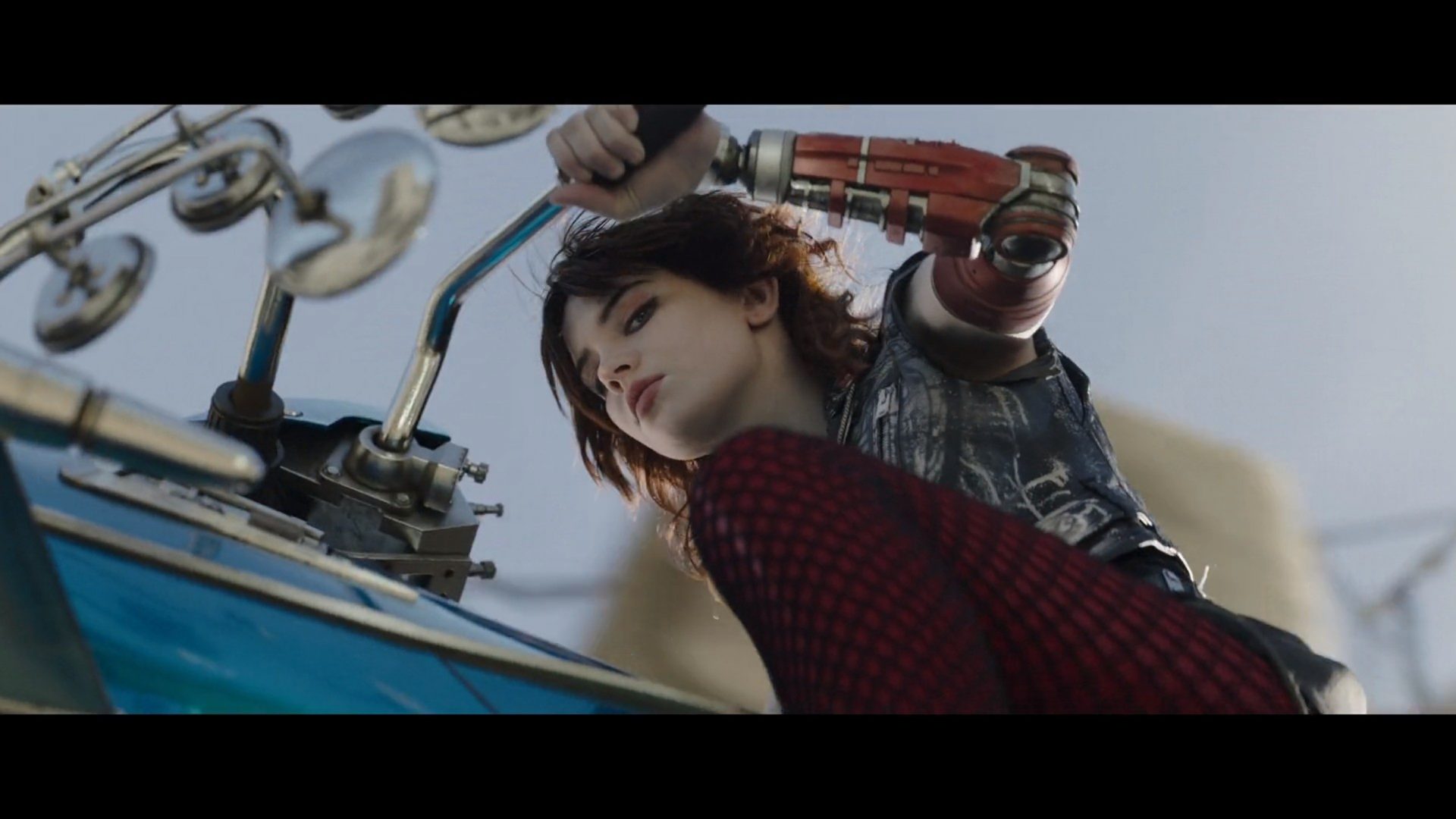 We meet this mysterious young woman in this episode, but is she really as inconsequential as just being a young delinquent in Mos Espa?
I still think that she might be Boba Fett's own daughter, Ailyn Vel. She looks a lot like Ailyn Vel, the daughter of Boba Fett and Sintas Vel. In what is now Star Wars Legends lore (previously the Star Wars Expanded Universe), Ailyn is a bounty hunter just like her father, but Boba was forced to leave her and her mother when she was just a baby.
She blamed her father for her mother's death, so she went hunting for Boba Fett to get revenge. The reason why Ailyn Vel is paler than her father is because of her mother, Sintas Vel, who is a non-human alien species (she's a Kiffar from the planet Kifu).
However, we'll have to wait and see if that's true.
The Mayor Is Working With The Pyke Syndicate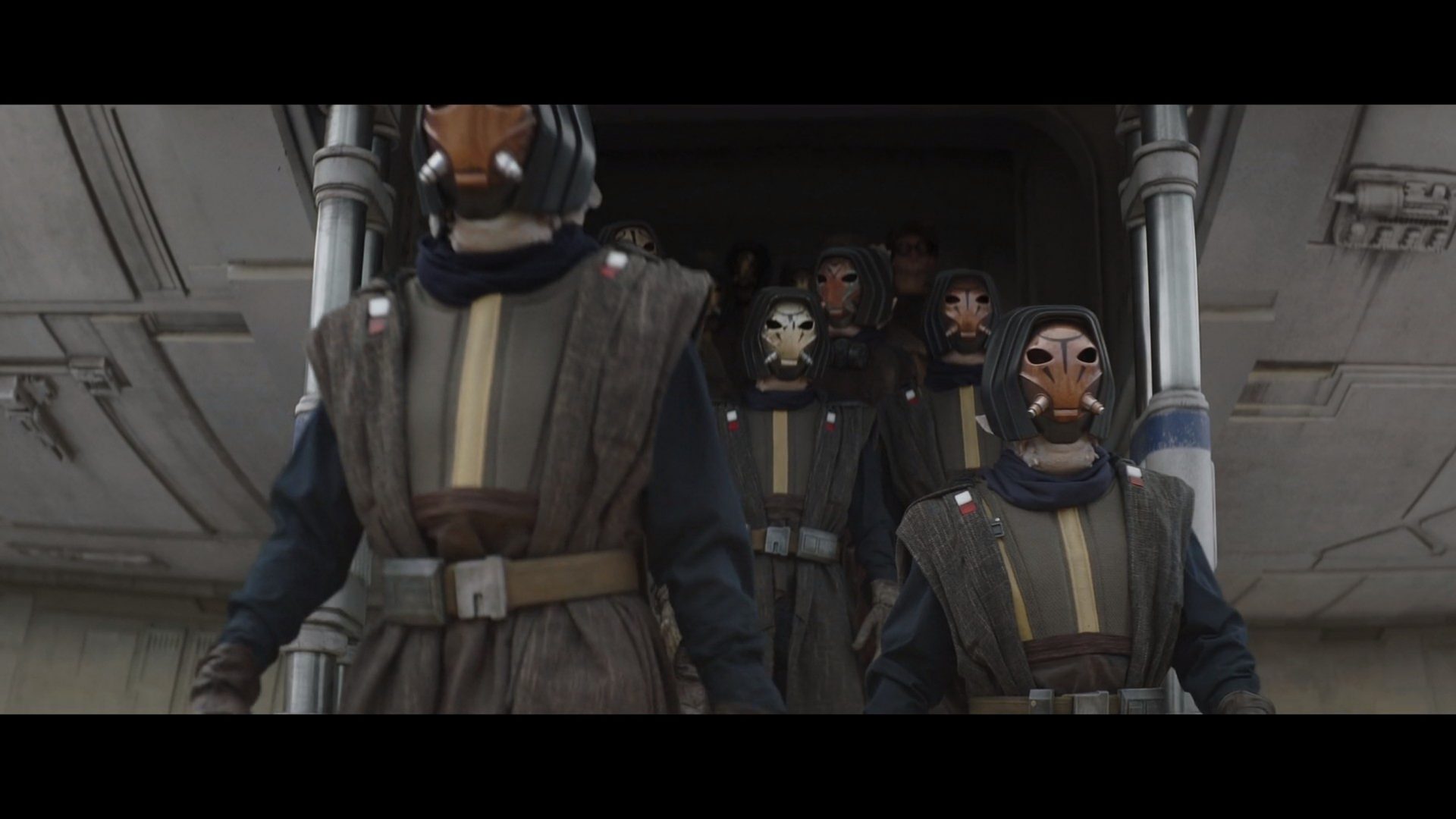 The mayor's majordomo has revealed that the mayor has been working with the Pyke Syndicate. They're one of the major crime syndicates in the Star Wars universe, so it stands to reason that the Hutts would want to avoid war with them.
After this, we have only four episodes to go. Until next time, excelsior!
Related