Update: River City Girls 2's release date is added.
WayForward has dished out more info about its upcoming 2D beat-em-up River City Girls 2.
First up, there's a bit more gameplay of the main characters Misako, Kyoko, Kunio, Riki, Marian (Double Dragon ex-damsel-now-badass), and Provie. You also get to know the villains of this entry: the crime lord Sabu, his disgraced daughter Sabuko from the first River City Girls game (she's the "last" boss), and adopted son Ken.
Best of all, the game will have 4-player co-op play so you and three friends can team up to take on the yakuza family and their many, many cronies.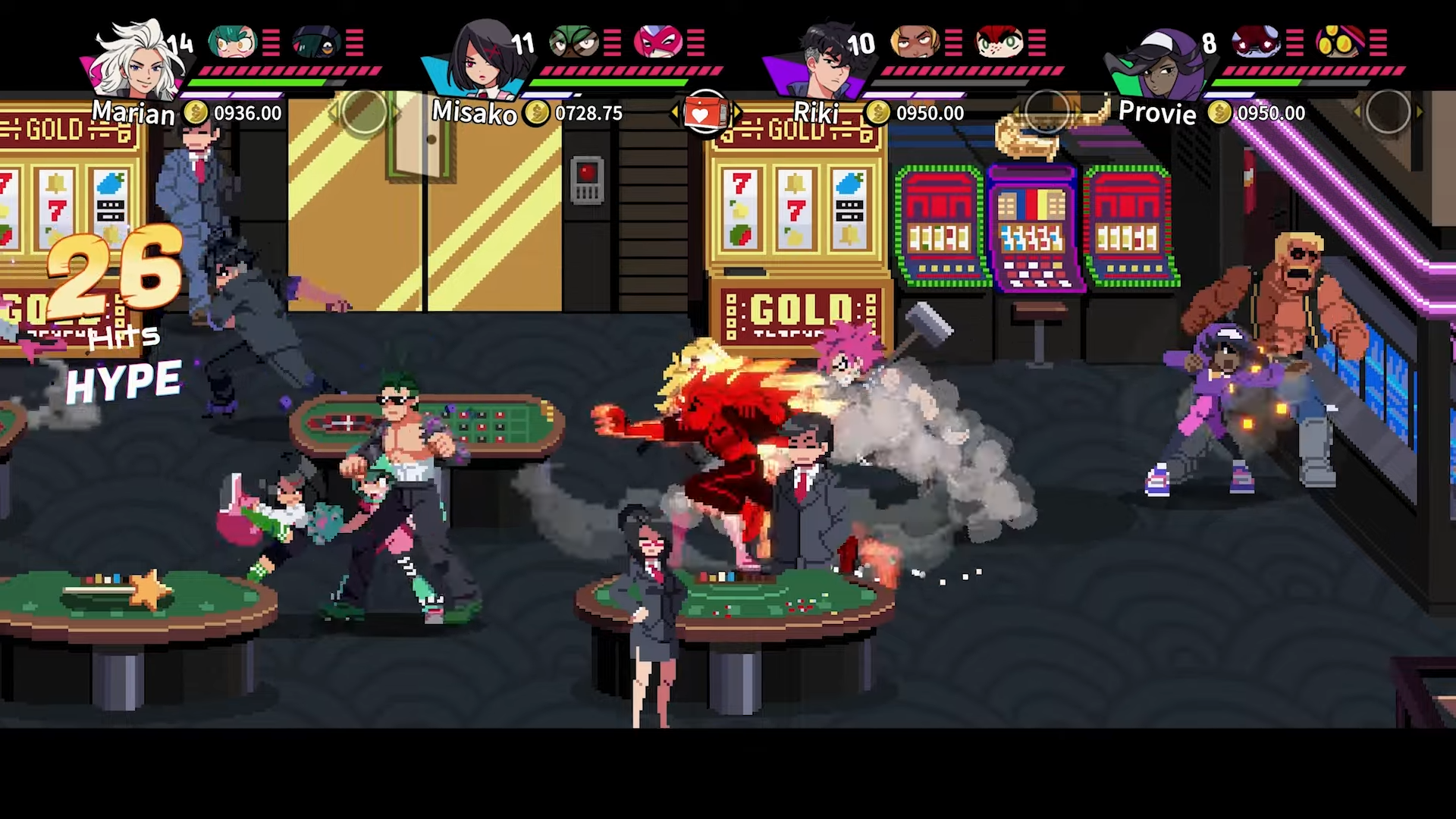 Check out the trailer & game features below. River City Girls 2 will be out in 1st December for PC, Xbox Series, Xbox One, PlayStation 5, PlayStation 4, and Nintendo Switch.
Story Synopsis
In River City Girls 2, crime lord Sabu breaks out of prison to avenge his daughter Sabuko's humiliating defeat at the hands of Misako and Kyoko in the first River City Girls. He immediately seizes control of River City and makes life miserable for the heroines, kicking them out of school and turning the town into a lawless battlezone.

Sabu's efforts to restore his family name are aided by his snarky adopted son Ken (previously seen in River City Girls Zero) and an army of underworld hoodlums led by tech expert Tsuiko, strength-enhancing chef Primo, and magic-wielding witch Blaire.

Sabu's dominance is all but assured — will Misako, Kyoko, and their allies be able to fight back? More importantly, will they be able to travel across town to buy the latest hit video game??

Fortunately, players will have numerous ways to even the odds, not the least of which is the game's newly revealed four-player co-op mode. With up to four players taking control of Misako, Kyoko, Kunio, Riki, Provie, and Marian for maximum combo-filled carnage, the action has never been wilder or more intense! Other ways for players to turn the tide in their favor include new weapons (such as a saxophone, molotov cocktails, and even a sofa) and new elemental attacks that inflict extra hurt on foes. Many new accessories and food items can be obtained from more than 40 shops to power-up characters as well.
Key Features
Six playable characters, each with their own fighting styles and upgradable move sets!
Enhanced combat: guard crushes, lift-off combos, and more!
River City is bigger than ever! New locations with multiple routes and secret areas!
Play solo or team up with a friend, locally or online
New hired henchmen aid players in battle! Hold two recruits at once!
Loads of NPCs to meet, interact with, and punch in the face — including surprise cameos!
Awesome anime intro, comic book cutscenes, English and Japanese voiceovers, and a spectacular soundtrack featuring RCG1 composer Megan McDuffee!
Related