One of the most anticipated 3D fighting games of the year Tekken 8 is coming up soon, with even more content getting shown off pretty regularly. It has some steep competition from titles like Street Fighter 6 though, so we're expecting a show-stopping roster of Tekken 8 characters to be launching alongside it.
Every character announcement has been accompanied by a special gameplay trailer, giving fans great look at their new appearance, recoverable gauge, and new mechanics. Even though Bandai Namco has done a great job of keeping a tight-lipped for Tekken 8's character list, a few manage to slip on our radar for their possible appearance. Find out the breakdown of all the characters and possible leaked ones we know so far.
TEKKEN 8 CHARACTER ROSTER
Jin Kazama
Kazuya Mishima
Jun Kazama
Paul Phoenix
Jack-8
Marshall Law
King
Nina Williams
Lars Alexandersson
Kazuya Mishima
Ling Xiaoyu
Leroy Smith
Asuka Kazama
Emilie De Rochefort/Lili
Hwoarang
TEKKEN 8 CHARACTER DETAILS
JIN KAZAMA
Jin's first appearance was made during the PlayStation State of Play 2022, Jin Kazama goes out with a bang against Kazuya Mishima. Based on the recently released gameplay trailer, we can see that Jin's fighting style appears to be a mix of karate and martial arts, with each move giving an explosive impact on the opponent. In addition, his darker personal – Devil Jin has merged with Jin Kazama and somehow is able to control his devilish side.
KAZUYA MISHIMA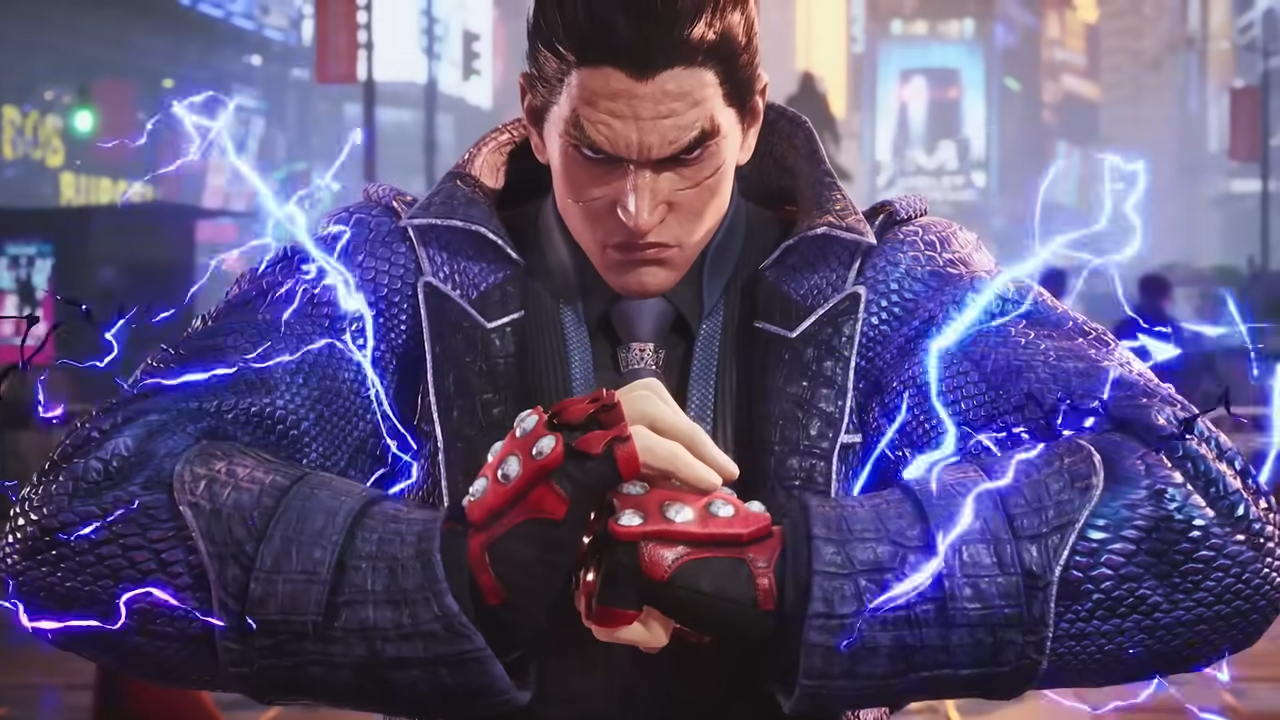 Also known as "Cold-Blooded Oppressor" Mishima is a relentless antagonist character that will show no mercy to his adversaries. His fighting style has evolved throughout the years and is now made his own signature called "Mishima-Style Fighting Karate". Unlike Jin who used his devil power to bring good to the world, Mishima is the opposite of him despite being Jin's father. With a goal to rule the world, his mindset is the same when it comes to conquering the stage in Tekken 8.
JUN KAZAMA
Jun Kazama is Jin Kazama's mother (As expected according to their last name), Jun is a practitioner of the Kazama-Style Traditional Martial Arts. She then took a career as a wildlife surveillance officer for a conservation group. Her new career took her fate in meeting Kazuya Mishima, who was suspected of smuggling protected animals. The two met and became close as life partners at Tekken 2.
However, Jun failed to save Mishima from the devil's influence and was presumed dead after being attacked by an Ogre during Jin's fifteen birthday. Jun's official status appeared to be "missing". Since then, she has had multiple cameos and references in every mainline game following Tekken 2 despite not returning as a playable character. Now, we can finally see Jun in action on stage in Tekken 8 and hopefully, her story has a happy ending in this latest installment.
PAUL PHOENIX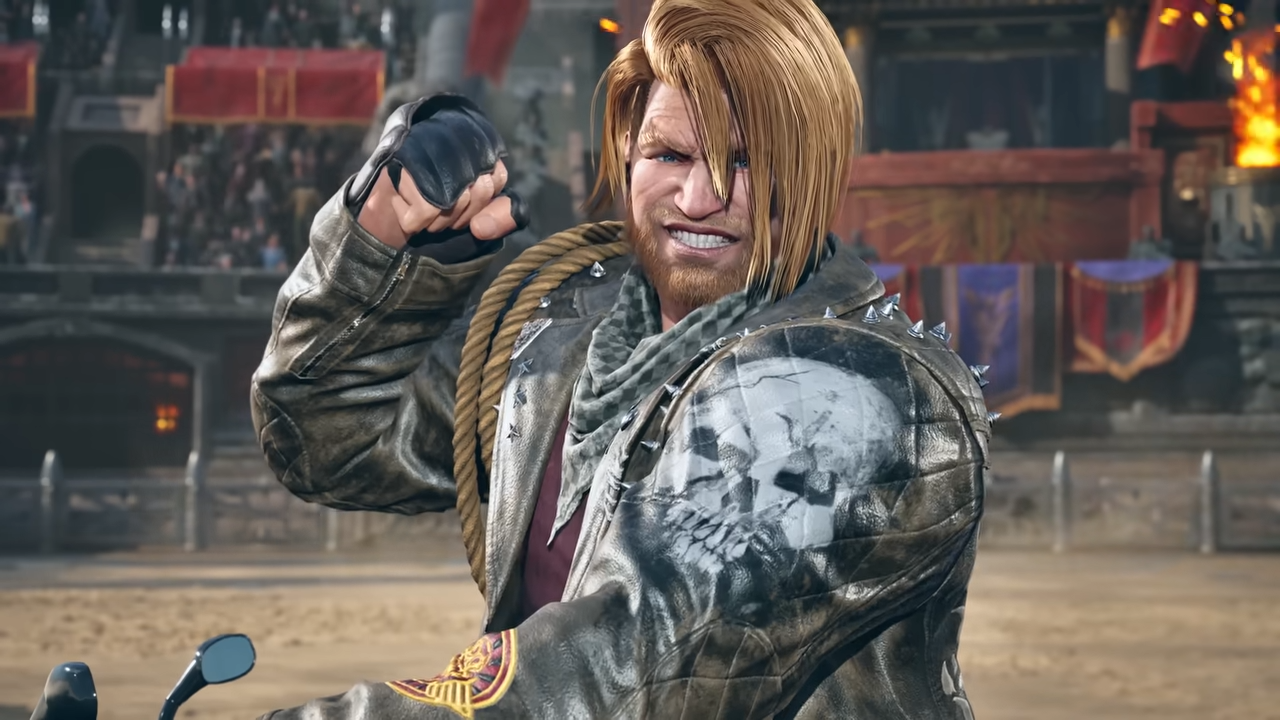 Paul is ambitious and only has one goal in mind when it comes to fighting – to be the greatest fighter in the universe. He made his first debut in the first Tekken game and has been appearing ever since. Paul has always been hotheaded, aggressive, and determined to conquer the title of The King of Iron Fist Tournament with his fighting style "Integrated Martial Arts based on Judo". Despite his tempered personality, Paul Phoenix has always been a good friend of the Law Family. Will Paul be the next King of the Iron Fist tournament? We'll have to wait for the game's release to find out.
JACK-8
Imagine the Hulk had a baby with a deathly war machine, Jack-8 will be the ideal prototype in this scene (heh). Jack's latest form will be Jack-8, seeing the hulking robot return to the game. There's been a Jack in every Tekken series, and special versions like Prototype Jack also appear. Jack's Sheer Force fighting style will intimidate any opponents and based on his Tekken 8 gameplay trailer, the High Tech Annihilator will give his might 110% and knock his enemy with a new humungous tech gun. Jack might be a war machine, but his eyes show the spirit of a true warrior.
MARSHALL LAW
One of the most OG characters in the Tekken franchise, Marshall Law returns with his signature fighting style – Martial arts. Known as the "The Legendary Dragons" Marshall Law pays the perfect homage to the legendary Bruce Lee. As seen in the gameplay trailer, he now uses dual-weapon nunchucks to knock down enemies relentlessly. The trailer also shows off Law's Rage Arts super in the upcoming game.
KING
King, the jaguar-headed professional wrestler, is set to feature in Tekken 8. King is active on the pro wrestling circuit, and he also manages an orphanage on the side. As his fighting style is Professional Wrestling, King's gameplay trailer showcases his enhanced grappling and showmanship performance. Originally from Mexico, King's determination is bigger than ever to be crowned the champion of the upcoming Iron Fist Tournament in order to help the orphanage. Will King be able to achieve his goal of helping the children in need?
NINA WILLIAMS
Nina Williams is a master of the lethal arts and a professional killer known by the alias of "Silent Assassin". Her gun-wielding-style fighting seemed to herald a more weapon-orientated style for Tekken 8. Nina sure knows how to knock out enemies with precision and style. Did you know, she once starred in her own game, called Death by Degrees? An action-adventure title was released in 2005 for the PlayStation 2.
LARS ALEXANDERSSON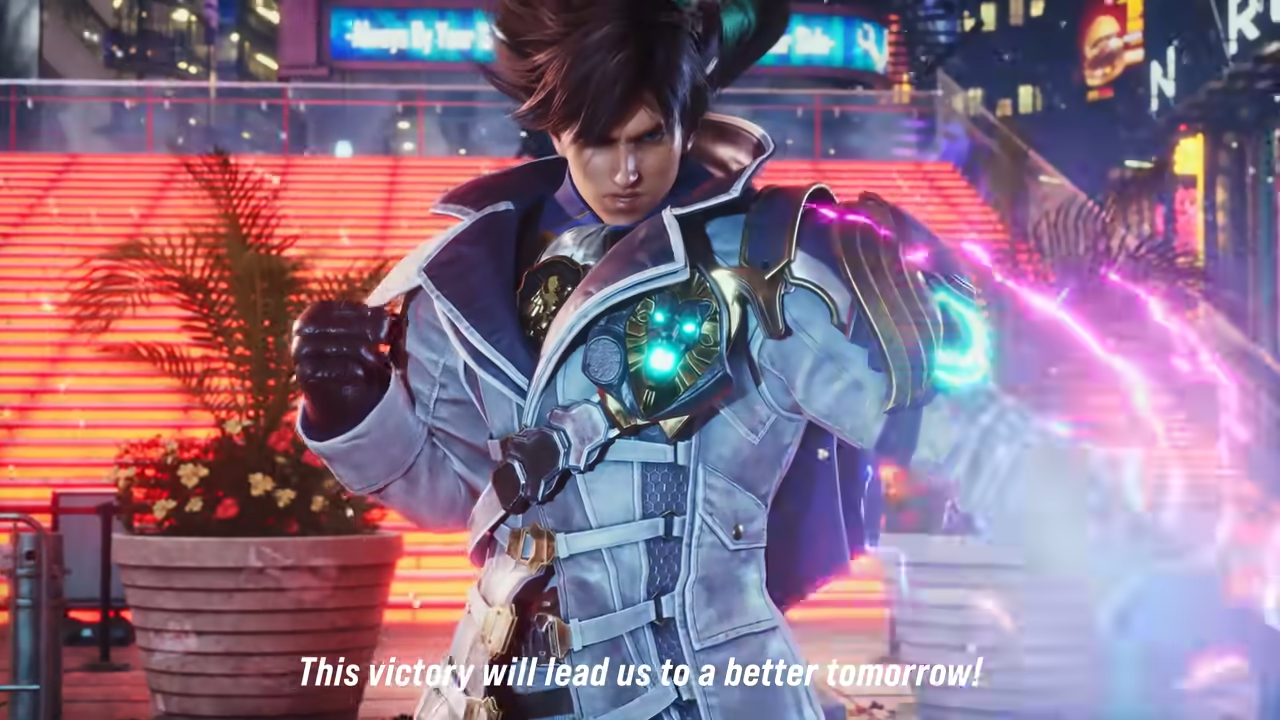 Lars made his red-caped debut in Tekken 6 and has been a mainstay ever since. Aside from his rad hairdo, his Tekken Forces Martial Arts fighting style seems to cater well to novice players, with its dash commands and crazy follow-up moves, leaving enemies no room to breathe. His gameplay trailer showcases many familiar attacks, some of which are augmented by lightning because of his Mishima lineage. Several other moves utilize the new Heat system, giving players more options during fights.
LING XIAOYU
Don't let her cuteness fool you, Ling is a Chinese martial arts master expert in the Baguazhang, Piguazhang-based Chinese Martial Arts. Her fighting style may seem like dancing but whatever she touches, will be knocked or thrown into the air, barely giving her opponents the time to react. Her story focuses on Jin Kazama, who she has feelings for. Her goal is to find Jin and ask her something, that might just change her fate.
LEROY SMITH
A master of Wing Chun martial arts and a hero praised for freeing New York from gangsters return in Tekken 8. Upon discovering that the Mishima Zaibatsu sparked the war that tore the city apart half a century ago, he decides to participate in The King of Iron Fist Tournament to shut them down. In response to the sudden disappearance of Heihachi Mishima, the head of the Mishima Zaibatsu, the G Corp uses this opportunity to overthrow the organization.
Leroy discovers that Kazuya Mishima, Heihachi's son, is the leader of G Corp. Leroy and his trusty companion dog, Sugar, know exactly what must be done to restore peace to the world. Although he still retains many moves from Tekken 7, Leroy now fights with his stick for maximum poking and footsie effectiveness. Sugar, on the other hand, is just too adorable to ignore his swag style.
ASUKA KAZAMA
A well-known mediator and the reported cousin of Jin Kazama, Asuka teaches Kazama-style traditional martial arts. She once defeated the young heiress Lili at The King of Iron Fist Tournament and was being followed soon after the fight. Asuka came home one day to discover Lili had bought and decorated her dojo with roses. Her slapstick life will soon come to an end with G Corp's global invasion. Asuka packs a punch and triple-kicking threat in facing her adversaries.
[Update: 2 May 2023] EMILIE DE ROCHEFORT/LILI
With Asuka's arrival, there is no doubt her rival, Emilie De Rochefort a.k.a Lili made her grand appearance in the latest Tekken 8 gameplay trailer. Lili made her debut during the Tekken World Tour local finals at the MIX UP 2023 in Lyon, France. She is the only daughter of a rich tycoon company owner, Mr Rochefort, residing with their butler called Sebastian. Lili almost had the "perfect life" until she got kidnapped and learnt that she has what it takes to fight the kidnappers. She then honed her skills by participating in gymnastics and ballet classes (Any form of violence is unacceptable to her father).
Based on her gameplay, Lili has excellent counter and combo attacks. She can counter the enemy down low and even make a huge knock out of them with her legs. She might look childlike but don't underestimate her goal to win the next King of the Iron Fist tournament.
Hwoarang
Jin's rival is back, though he seems laid-back than in his last few appearances. He still has his bike.
Fighting-wise, Hwoarang is known for chaining his kicks with different follow-ups. His Heat Moves and activations will most likely revolve around giving him more follow-ups for his unsafe/regular moves. He's a character not meant for beginners to mash with (a far cry from his Tekken 3 debut), but experts who love to mess around with opponents with rushdowns and mixups galore will love his moveset.
TEKKEN 8 RUMOURED CHARACTERS
Bandai Namco has been unveiling fourteen characters in Tekken 8 even without announcing the game's release date. As expected, Lili made her appearance after Asuka, which we guessed right. Perhaps the next female fighter will be Lucky Chloe? News about her potential debut has been spreading across social media and honestly, we can't wait to see the pop idol's possible appearance in the upcoming Tekken 8 gameplay trailer.
Tekken 8 is slated to launch for the PS5, Xbox Series X/S and PC via Steam. However, there is no release date or release window as of yet. So keep your fingers crossed and stay tuned for more updates on Tekken 8!