About Us
Who Are We?
Kakuchopurei stands for "Extended Play". "Kakucho" means "extended" and "Purei" is "play" (katakana).
As the name suggests, we take video games seriously and our repertoire extends beyond what a typical video games lifestyle portal offers, helmed by veterans of the video games media industry.
Through our website, you can learn about the latest video game titles hitting the market, what goes behind the scenes and even identify a number of hidden gems developed by independent studios all the time. If video is more of your thing, then be part of our ever-growing YouTube community which recently hit 55 million views.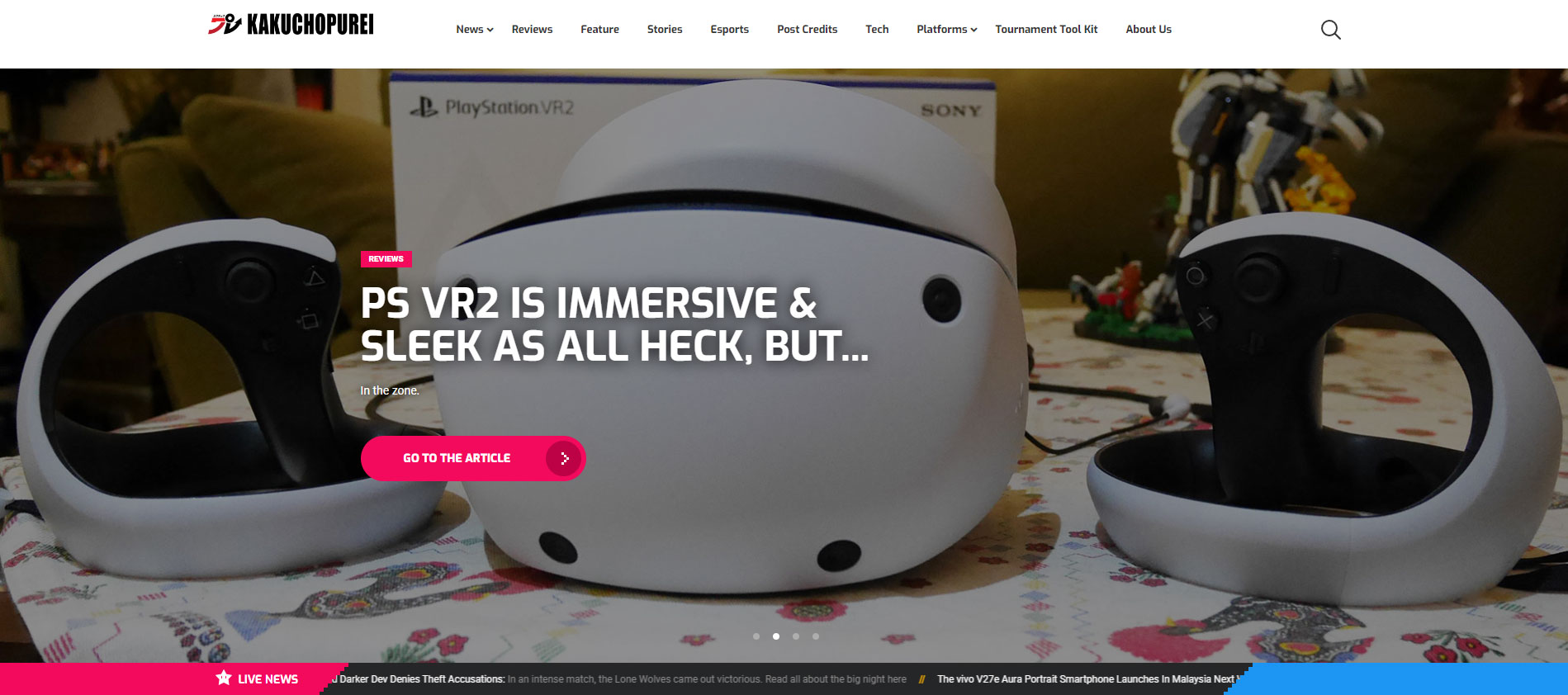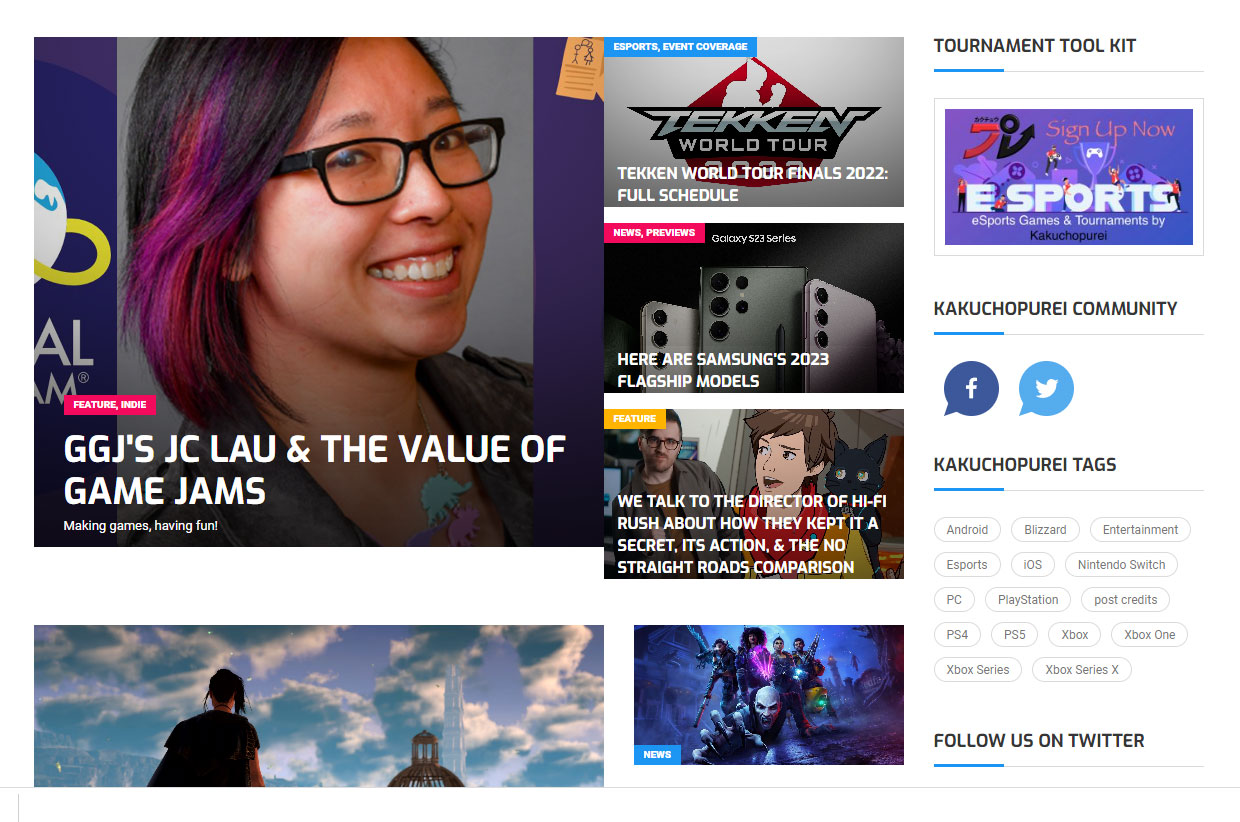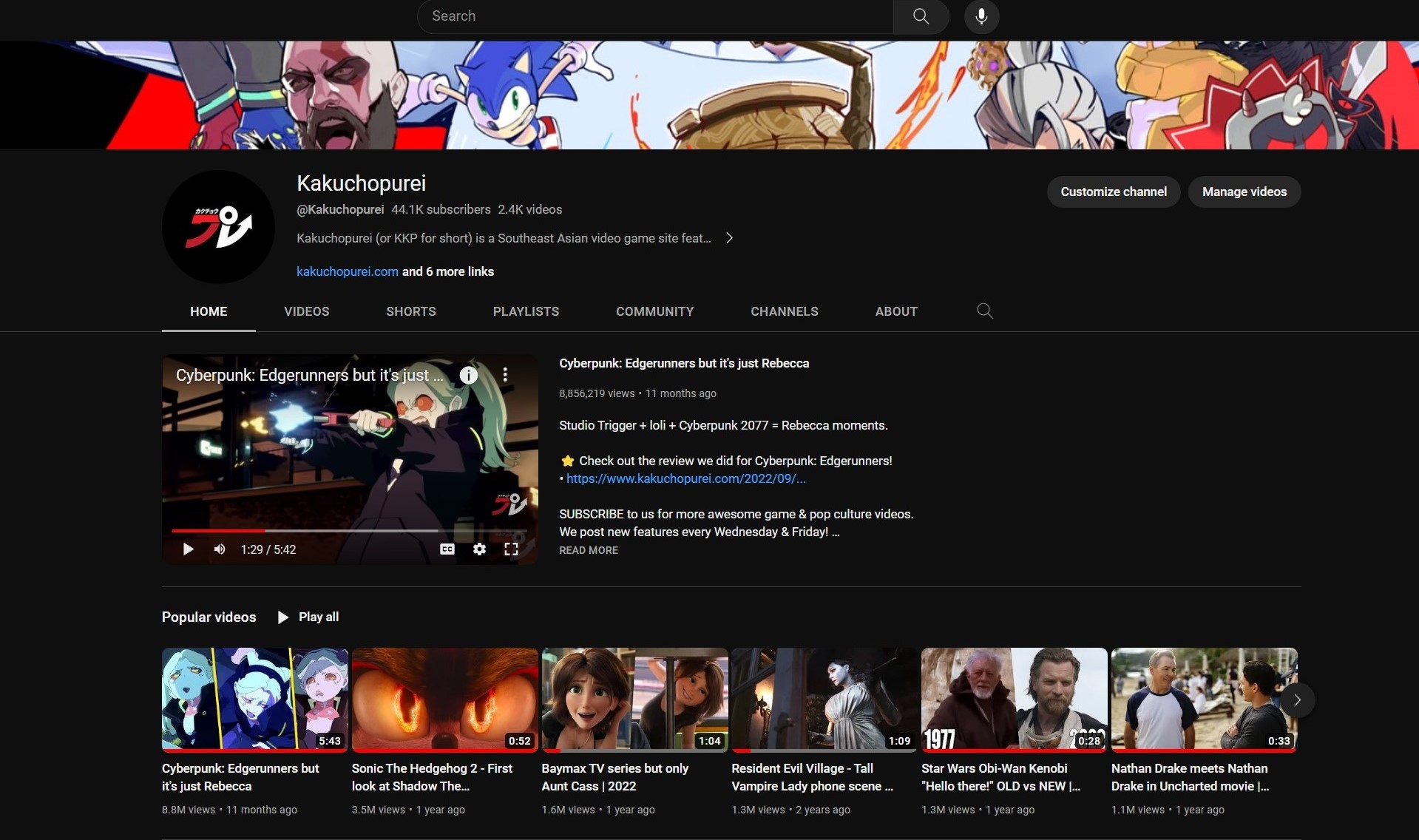 ---
What We Do
Kakuchopurei creates content, written and video, for our readers and fans of video games, be it consoles, PC gaming, esports, and mobile. As long as it's something we're passionate about, we will cover it and write about it.
We not only cover a wide range of topics, but we also delve into the realm of pop culture. Our focus extends to popular subjects such as anime, superhero movies, and sci-fi films. We are passionate about exploring these captivating genres and sharing our insights with our readers.
In addition to these topics, our coverage encompasses exclusive interviews with various individuals. These include game developers, film producers, cosplayers, esports players, and even politicians involved in the gaming and esports industry. We strive to provide comprehensive and diverse content that caters to our audience's diverse interests.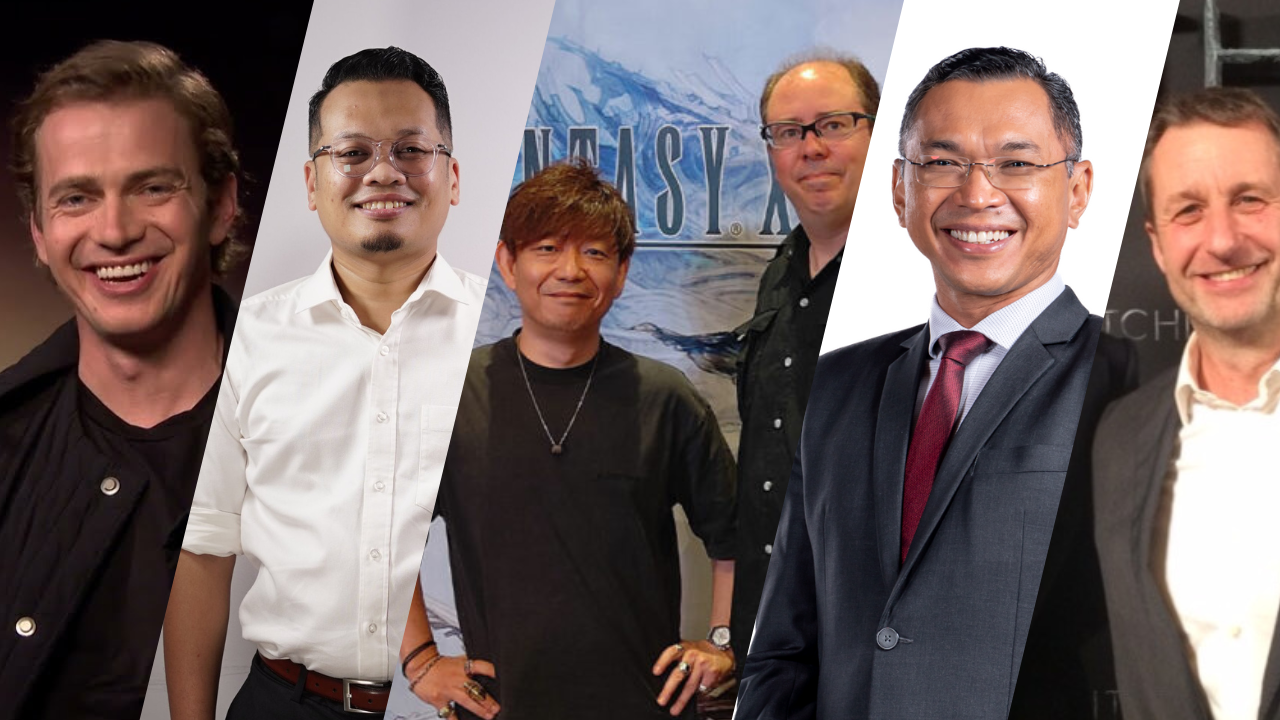 From the business side of things, our company offers a range of services to cater to the gaming industry's needs. One of our core offerings is video game business consultancy. We provide valuable insights and expertise to game developers, publishers, and other gaming companies, helping them make strategic decisions and navigate the competitive landscape. We also specialize in content creation, including sponsored content and ad work. Our team of skilled professionals ensures that the content we create is engaging, innovative, and tailored to meet our clients' specific objectives.
We are actively involved in organizing grassroots esports and gaming events for the Southeast Asian gaming community, and even have tools related to this. These events, held every quarter, serve as platforms for gamers to showcase their skills, connect with like-minded individuals, and foster a sense of community.
If you feel confident to compete against the best in your community, take part in our many on-ground activities such as Liga Esports Antara Parlimen (LEAP) and various other exciting events. Engage with your local gaming community and create multiple custom tournaments with your friends via our free-to-use Tournament Tool Kit (TTK) service. Find out about the latest hot merchandise and even purchase them yourself via our Kakuchopurei shop.
Oh yes, we are also on TV! Catering to a wider audience with the objective of educating and making video games information much, much more accessible, we have collaborated with Malaysia's National Broadcaster, RTM for the first of its kind show, 'Main Game'. Main Game airs on RTM2 every Saturday. We have reruns on Sundays and you can also check out previous episodes via RTMKlik or our YouTube channel.
We are always looking for talent to contribute to the team, so if you want to be part of the site, drop a line in the 'Join Our Team' section!
Our Dreams & Goals
Kakuchopurei offers specialized and tailored offerings and products; high-quality content, events, consultation and commerce solutions in the video games and esports-sphere.
Firmly on the beat, we report and respond to the industry's growth, locally and regionally. We analyze current issues, identify upcoming trends and swiftly respond to not only benefit our group, but our video games and esports community as well. Our on-ground and community events are tailor-made, timely, relevant and impactful so if you plan to reach out to your core target audience, our lines are always open.
Kakuchopurei is available worldwide, providing top-quality written and video content, esports consulting and providing solutions for every scope and level in the video games industry.
We aim to be the leading Asian video game publication, producing quality video game coverage, features, reviews, and esports writeups. We also wish to be the de facto platform for video game communities all over Asia to be heard and also refer to us as the go-to site for all things video games.
With our goal of creating events that are fun for all and unique, as well as offering our advice to those who want to break into the industry, we also want to help grow, educate, and enrich video game and esports communities in the Asian region.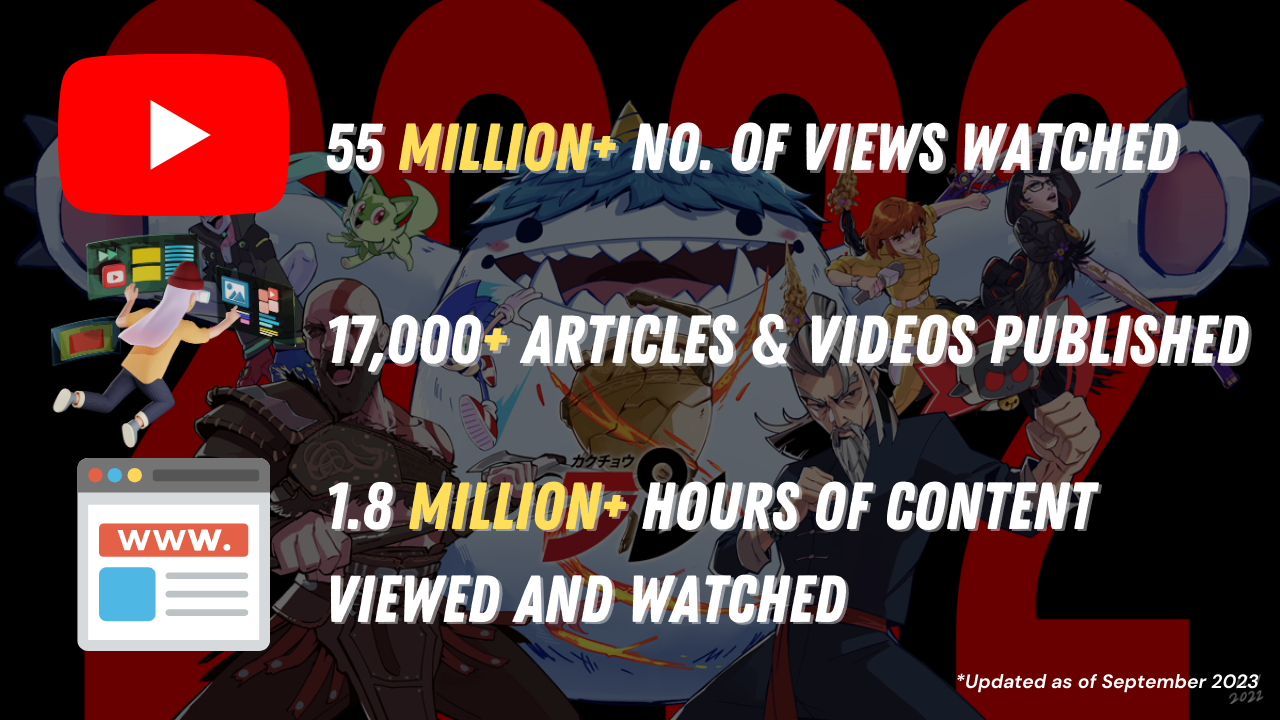 As for parties interested in sponsored content and partnerships, hit us up. Let us help guide you through the wonderful world of video games, reaching out to your target audience who have tons of time and attention to spare.
For further details, drop us a line at kenn@kakuchopurei.com and jon@kakuchopurei.com.
---
Our Promise To You
1. Uncompromised and honest reviews and critiques. If we think a game is great, we say it's great. If it's bad, we say so without pulling punches. Trust cannot be bought but earned. We strive to earn yours with the volume of work we've done.
2. Fun videos & complementary features. We always think outside the box when we create our content. We don't value view count as much, but rather the quality of the work we produce. If we believe it offers merit to the video game industry, we publish it and champion it proudly.
3. Making a difference within gaming communities, competitive or casual. Our events aren't just for show; we want to run grassroots-level competitions to foster more young talent in esports so that they can compete in bigger and high-level tournaments. We aim to be the starting point for all budding gamers with potential and growing talent.
"Thanks to the generous support of Kakuchopurei media outlet, we were able to showcase GigaBash at AniManGaki event in 2022 at MIECC with not one, but additional two booths. The collaboration was a success, creating significant awareness and we received an overwhelming response from attendees who were eager to play and learn about it. We are grateful for the media support provided by Kakuchopurei and helped us achieve our goal of creating a memorable experience for our guests." – Passion Republic Games

"We love what Kakuchopurei did with the TMNT Arcade Challenge with Raretech's expertise. It's rare to see arcade-like setups these days and they delivered on that front. They definitely help attract a lot more visitors and players into the fold; we thank them for their support!" – Infinite Carnage