Borderlands 3 October Hotfix Will Turn The Traunt Family Into Raid Bosses
The Traunt Family is Borderlands 3's go-to farm boss and target practice for veteran Vault Hunters since late 2019; naturally, the trio of brothers wish to seek revenge. And revenge they'll receive, as Gearbox has recently released a hotfix to buff up the Traunt brothers to Raid Boss status. From now until 4th November 11:59pm GMT+8, you will be...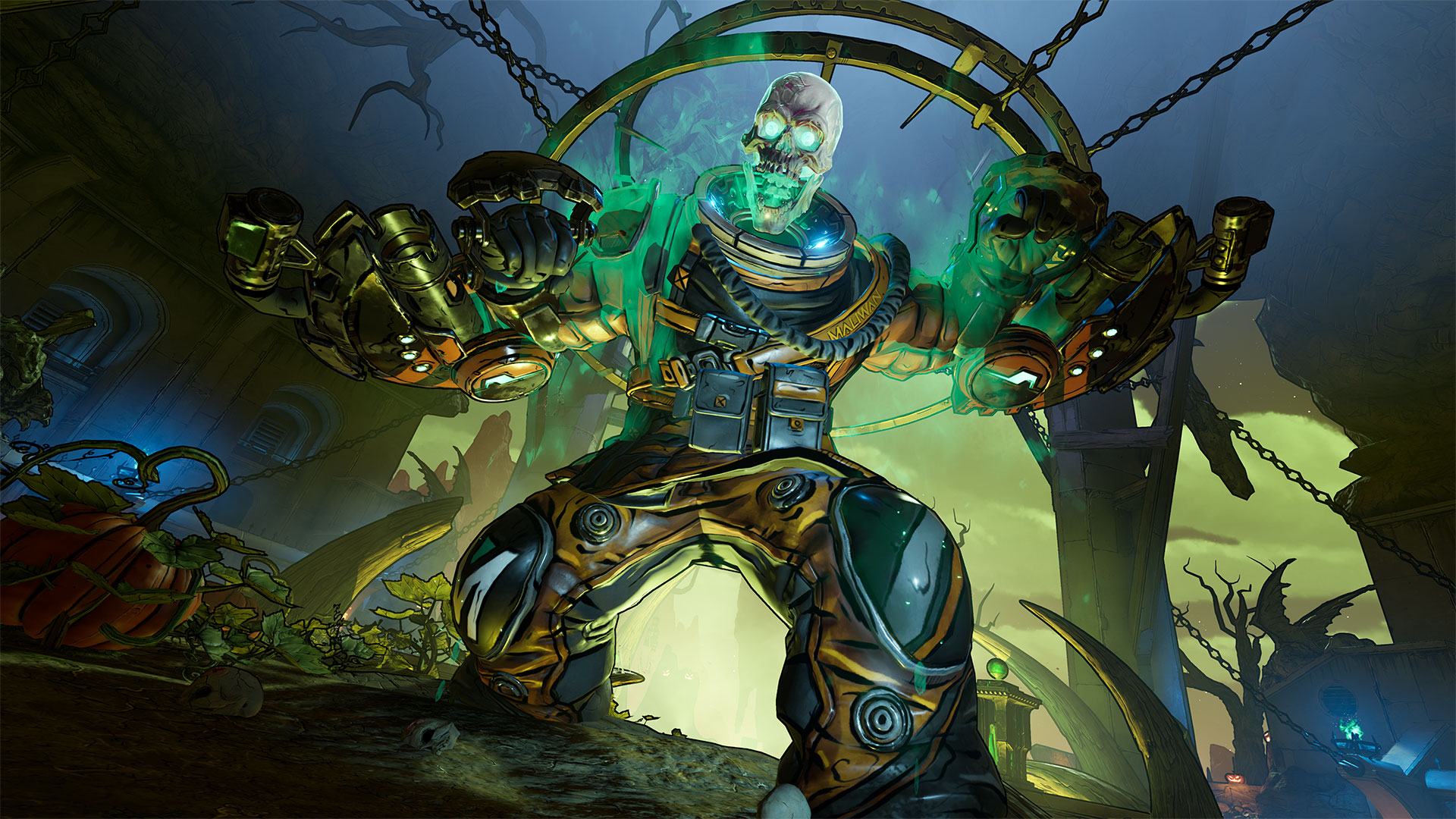 Borderlands 3's First In-Game Event Bloody Harvest Creeps In Late October
By Burhanudin Zamri|September 23, 2019|
The Borderlands 3 post-release road map looks to be chock-full of content that will probably support the game all the way until its Steam release and beyond that. First in line is the Bloody Harvest free in-game event which will go live late October 2019. In the debut episode of a new YouTube show called The Borderlands Show, Gearbox creative dire...