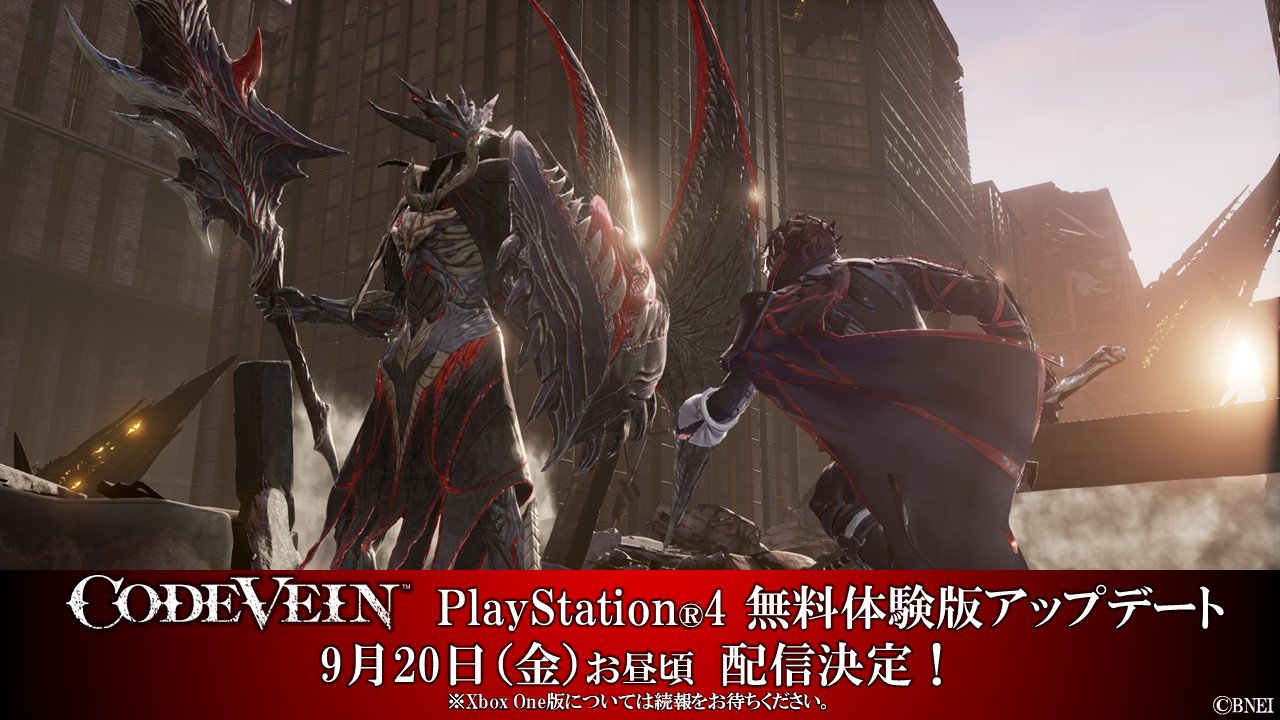 Code Vein Demo Gets New Bosses And Online Co-op
Bandai Namco has announced yet another update to the Code Vein free trial which has been getting more content as the game's release date draws near. The latest update adds three very exciting new features, one of them is something fans have been waiting for since the demo's launch. For those of you who have been itching to do some Code Vein co-op ...
Here's How You Can Play The Code Vein Demo On PS4
In less than a month's time, we'll be able to find out whether Code Vein is just anime Dark Souls or something more special than that. For those of you who missed the game's network test back in June, worry not. There's a new demo for you to play. A demo titled Code Vein: Trial Edition has just launched for the PS4 and Xbox One on each platforms' ...