Malaysian Oscar Winner Michelle Yeoh To Star In Star Trek Section 31 Movie
By Alleef Ashaari|April 18, 2023|
It was announced back in 2019 that Michelle Yeoh would be starring as the lead in her own Star Trek Section 31 series, but today, Paramount+ has announced that they have officially greenlit a Star Trek Section 31 movie. In this special original movie event for Paramount+, Yeoh will return to her role as Emperor Philippa Georgiou, a character she...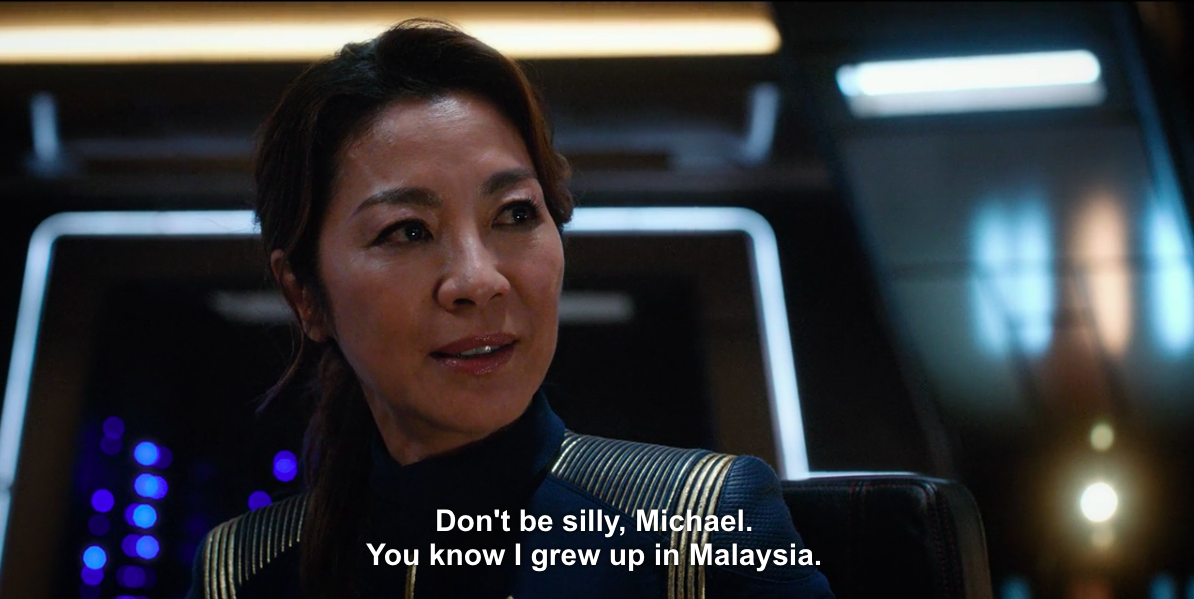 A Brief History of Malaysia in the Star Trek Universe
By Alleef Ashaari|February 14, 2018|
Malaysian Twitter has been buzzing with excitement and hype ever since the season 1 finale of Star Trek Discovery last Monday. For the first time ever established in the Star Trek official canon, a Malaysian sits in the Captain's chair. Portrayed by our very own Tan Sri Dato' Seri Michelle Yeoh, Captain Philippa Georgiou was born in Malaysia on ...