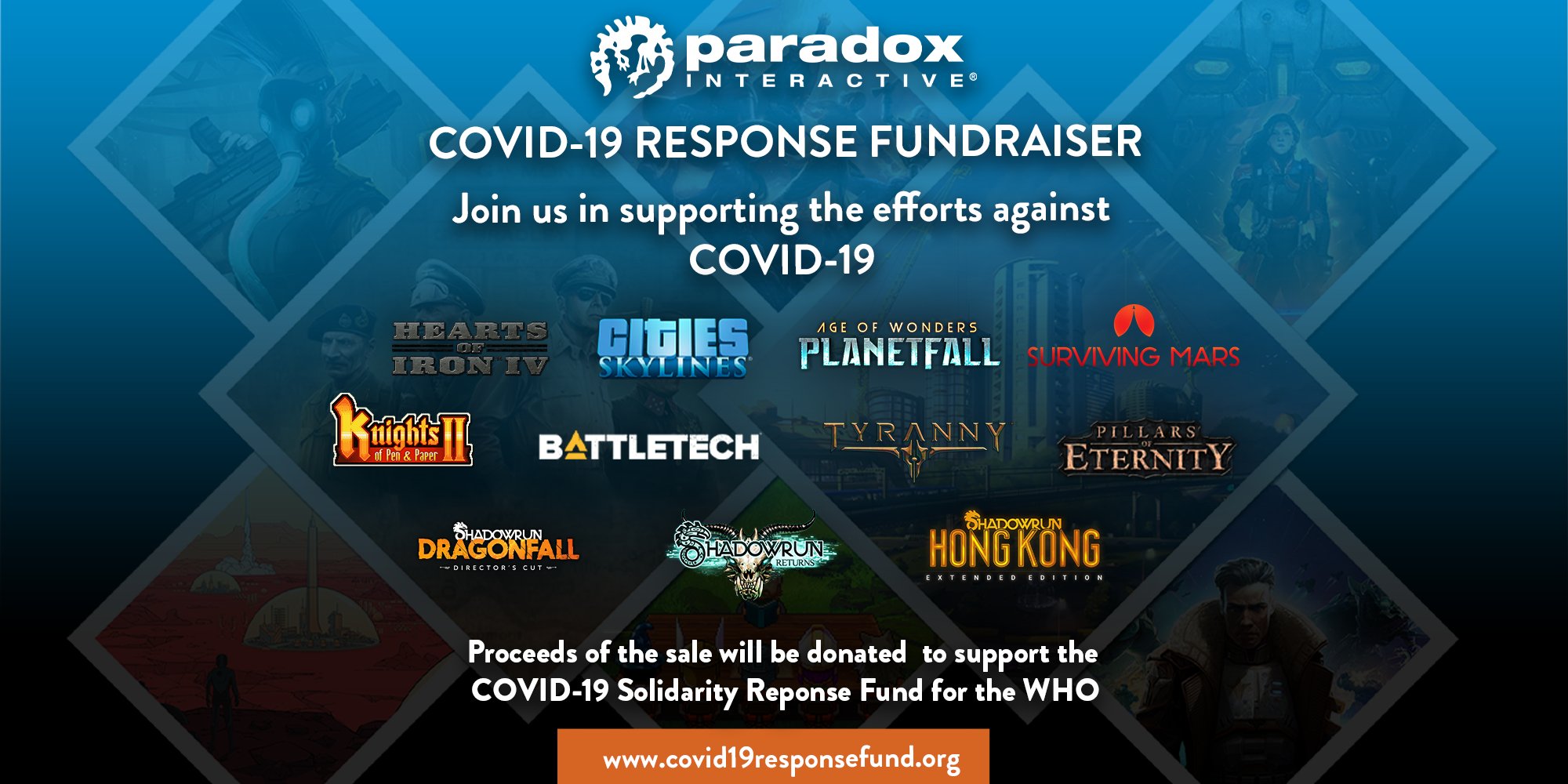 Paradox Interactive Is Holding A Sale To Help Out With COVID-19 Funds
By Alleef Ashaari|April 2, 2020|
Swedish game publisher Paradox Interactive is best known for its grand strategy and RPG franchises. Now they're helping to raise funds for the World Health Organisation's COVID-19 Solidarity Response Fund by holding a sale on Steam. The fundraiser sale will run on Steam from now until 7pm CEST on 3 April 2020 or 1am GMT+8 on 4 April 2020 for count...
[Report] Microsoft Will Buy "Pillars of Eternity" Devs Obsidian Entertainment
Obsidian Entertainment, the folks behind really fun-if-buggy experiences like Fallout: New Vegas and classic CRPG fares like the Pillars of Eternity series, may be backed by a bigtime publisher soon. Like, a REALLY big one. According to Kotaku sources, Microsoft is finalizing a deal to acquire the independent development studio. Sources close to b...