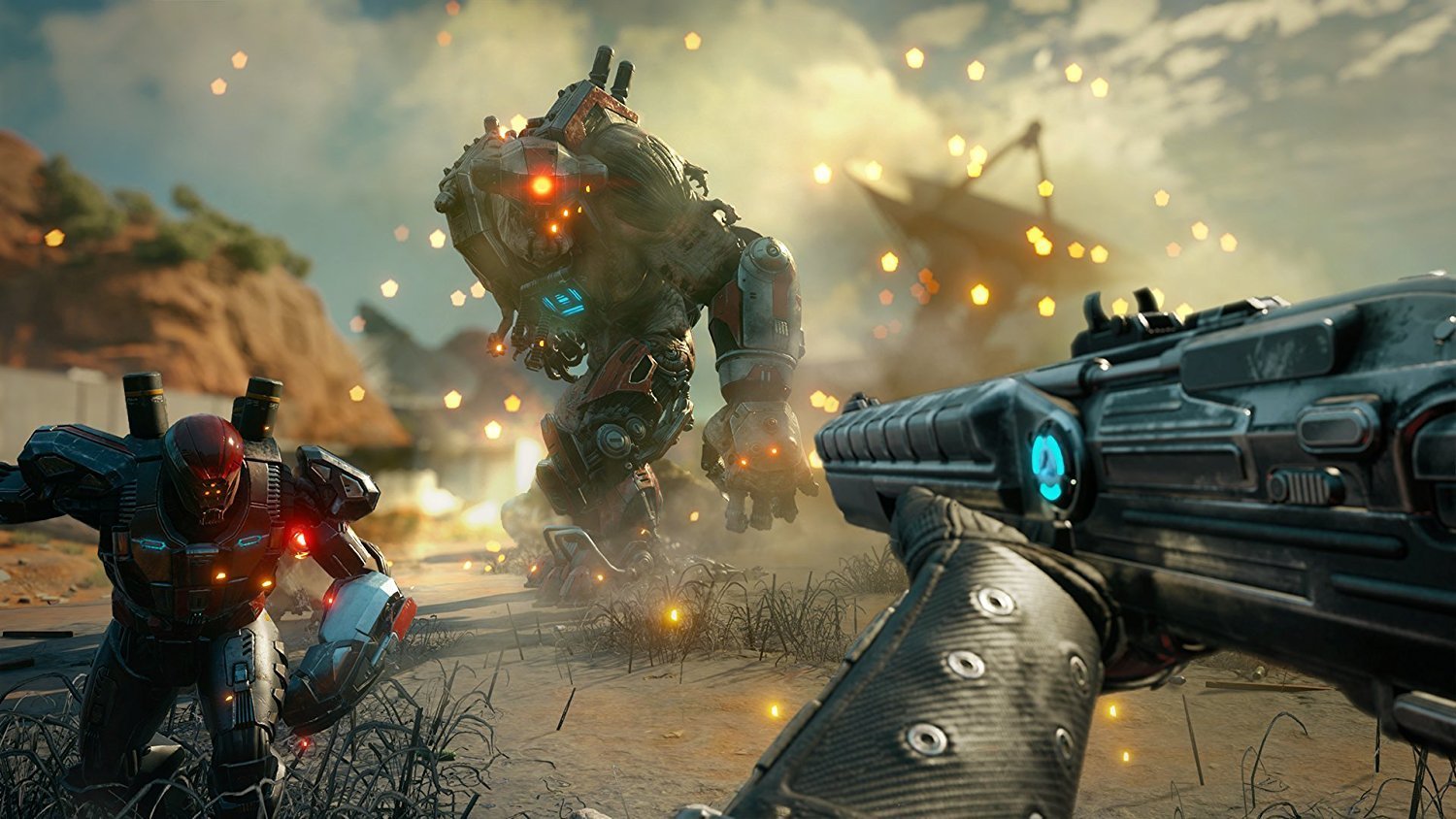 A Brief History Of Gaming's Best Shotguns Thanks To Rage 2's Recent Contribution
Earlier on our Rage 2 review, Mr Toffee talked about how awesome the weapons are in making your assaults on bandits and sci-fi bad guys all the more colourful and explosive. Smart Rocket Launcher, your Ranger powers, the Grav-Dart Launcher that reminds us of a more souped-up version of Crackdown 3's gravity-based weapon. But if you want straight-u...
Here's Some Rage 2 Gameplay, Burning Man Colours & All
It's true: Bethesda is releasing a sequel to the first Rage, which definitely looks kinda like the first game, except with all the pink and funkier colour palettes. Check out the first gameplay reveal below: https://www.facebook.com/kakuchopurei/videos/1423676251070119/ In Rage 2, you get to: Drive and shoot wildly in a post-apocalyptic...