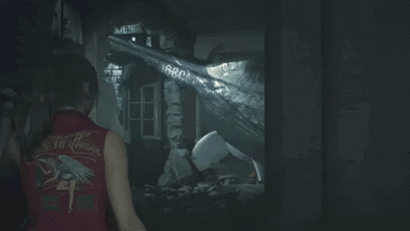 The Goose From Untitled Goose Game Honks Its Way Into Resident Evil 2
By Burhanudin Zamri|October 21, 2019|
As days go by, modders find more ways to make Mr. X look more ridiculous in Resident Evil 2. From the same modder who brought us Thomas the Tank Engine as Mr. X, he now brings us the goose from Untitled Goose Game. Resident Evil modder ZombieAli has just tweeted out a gif of the mod which shows the goose lifting up the crashed helicopter, a moment...
We Look At Resident Evil 2 Remake's Best Mods
By Syazwan Bahri|March 8, 2019|
Game modifications, or mods, are synonymous with PC gaming. It's even one of the reasons why the term PC Master Race was coined. One game that got me quite excited was Resident Evil 2 (RE2) on PC via Steam. Nostalgia aside, it's one of Capcom's strongest contenders for Game Of The Year. It's a scary game, and I'm not one for that genre, but the mo...