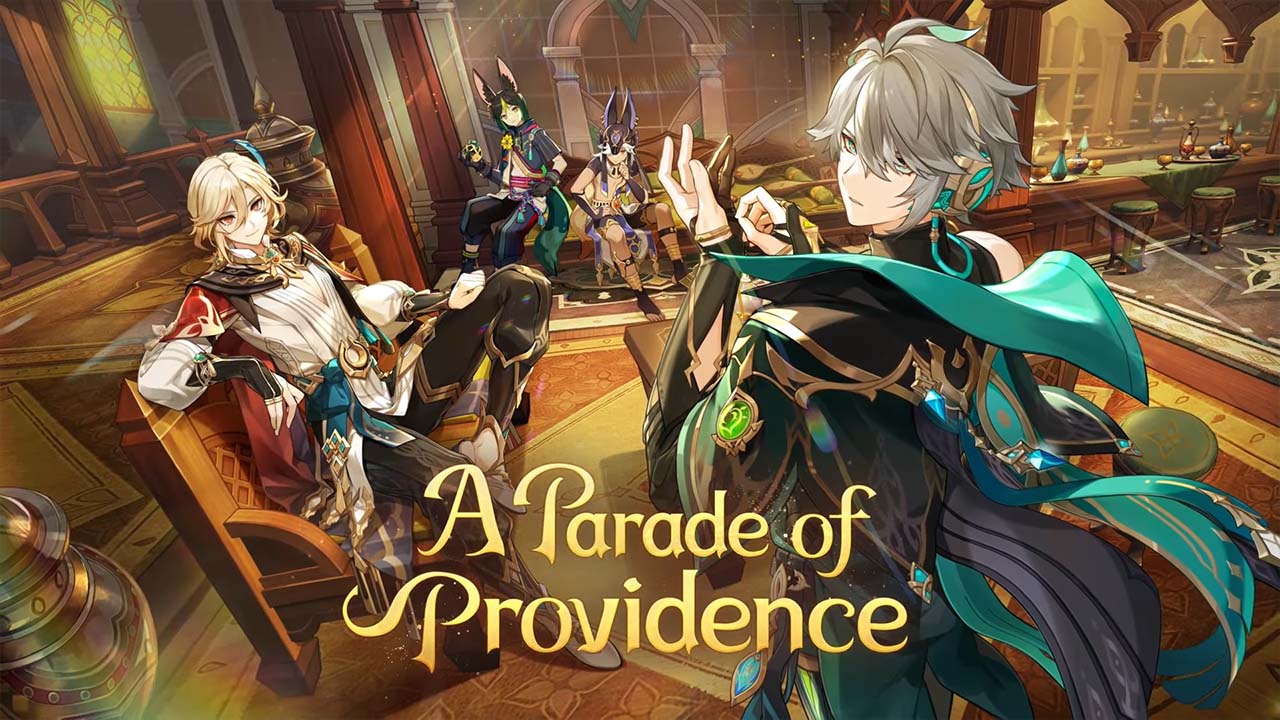 Genshin Impact 3.6 Update Coming This April Features Introduce Dendro Husbandos Baizhu & Kaveh
By Lewis "lickety" Larcombe|March 31, 2023|
HoyoVerse's next major Genshin Impact update, version 3.6 is on the horizon. It'll release on PC, PlayStation, and mobile devices on 12 April. The update will feature the following: New playable Characters: Baizhu and Kaveh. 4 new events Akademiya Extravangza Fulminating Sandstorm Brewing Developments The Recollector's Path...
Listen To The New Genshin Impact Soundtrack EP Featuring Sumeru
To celebrate the release of the new Genshin Impact update tomorrow, HoYoverse has released a new EP video featuring the game's prominent soundtrack. The latest video is called "A Handful of Golden Dreams" and features the following tracks: "Obliterated Dust" featuring Cyno in the desert. "Ruins of Scorching Might" featuring the insides o...