The Next Spider-Man DLC Episode Is Giving Us the Suits We Want
By Alleef Ashaari|November 14, 2018|
The upcoming Marvel's Spider-Man PS4 DLC episode Turf Wars will be giving us three new suits, and two of them will be suits that we (and Spidey fans) actually wanted! Feast your eyes on the classic Spider-Armor MK 1 and iconic Iron Spider Armor from the comics (oh, and the not-so-iconic Mangaverse Spider-Clan suit) [caption id="attachment_15050" ...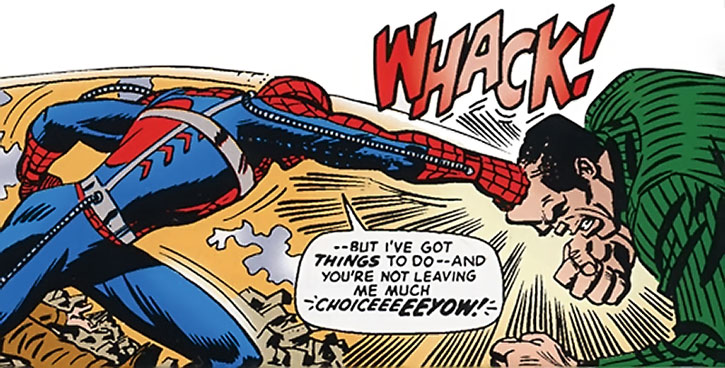 The Next Marvel's Spider-Man DLC Episode Is Swinging by Sooner Than You Think
By Alleef Ashaari|November 8, 2018|
We now know when the next Marvel's Spider-Man PS4 DLC 'Turf Wars' will be web-slinging its way onto our PS4 consoles, thanks to a new update 1.1 for the game earlier today. According to the in-game main menu, the second episode of The City That Never Sleeps will arrive on November 20, 2018. The description for Turf Wars reads, "Butt heads ...