Team San Francisco will henceforth be known as San Francisco Shock following their official announcement early this morning. Featuring an all-star lineup of present 'Overwatch royalty'Â  including former Fnatic and NRG DPS 'iddqd', former Kungarna flex 'babybay', former Arc C flex 'danteh' and 'Mr 150K', the prodigious 'sinatraa', the team is backed a host of real-life celebs including J.Lo and Shaquille O'Neal are one of the fan favorites heading into the inaugural Overwatch League season.
[youtube https://www.youtube.com/watch?v=PGv41dSFEJU&w=560&h=315]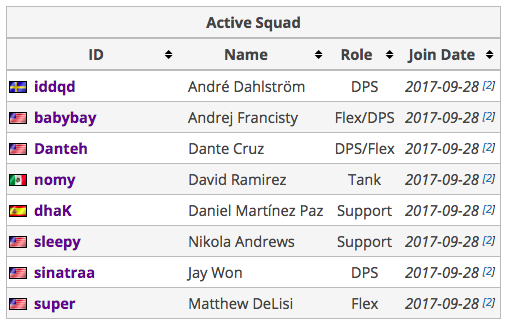 Along with the announcement was the reveal of a special Doomfist skin in the colors the San Francisco Shock team. Check it out:
Expect more OWL news to come up in the following days. As the list of teams and rosters grow, so does the excitement for the very first Overwatch League season. Stay tuned as we will be covering the Overwatch League with not just news and coverage, but also in-depth analysis of the world's most lucrative Overwatch tournament to date. We've previewed three of the twelve teams set to appear in the Overwatch League and you can read about them here.
---