In China, that is. At least that is what we gather via crude Google translation.
A little backstory. A few days back, we reported that Tencent will be bringing PlayerUnknown's Battlegrounds to China, but with a minor twist; they are taking "necessary steps to modify Battlegrounds to better align with "socialist core values, Chinese traditional culture and moral rules."
Back then, Chief Executive Officer of PUBG Corp, C.H. Kim was quoted as saying "Tencent will localize and operate the game by catering to the preferences of Chinese gamers. We will also offer a different, fun experience on PC."
Little did we know 'catering to preferences of Chinese gamers' meant releasing the game on mobile.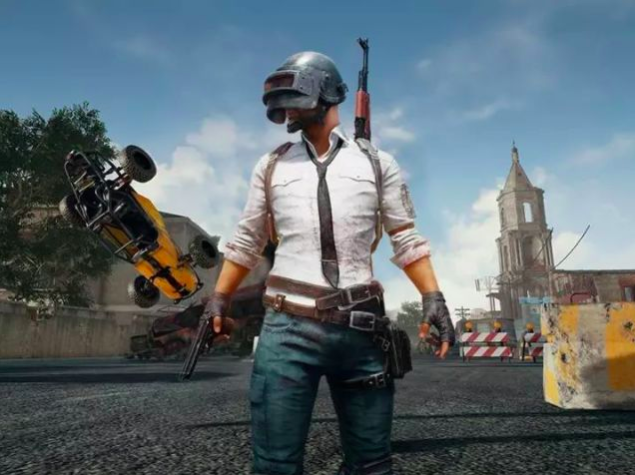 A Google-translated newspiece from tech.qq.com  dated 27th November 2017 reported that "Playerunknown's Battlegrounds" ("PUBG") , a popular global game , has officially entered the field of mobile games." 
The presser also described the game as an "Eating Chicken" and "Jedi Survival" game. Shit.
WE. ARE. SOLD
It adds that TenCent and PUBG has come to an agreement to publish the game on mobile platforms in the Chinese market.
In a joint-statement, the earlier-quoted Mr Kim and Ma Xiaoyi, Senior Vice President of Tencent Group, said: "Thanks to the excellent accumulation of PUBG on the PC terminal and the teamwork between the two teams, the preparatory work for mobile games is proceeding very smoothly and in the near future, Chinese players can enjoy the genuine game anytime, anywhere on the mobile phone."
This is indeed a very interesting development considering Tencent's somewhat rivals, NetEase released several PUBG-like battle-royale themed survival games for mobile devices called 'Survivor Royale' and 'Terminator 2'. NetEase are also official distributors of another highly popular game in China, Overwatch and are also owners of the Shanghai Dragons who will be competing in the inaugural season of the Overwatch League. With the release of an 'official' PUBG on mobile, seems like the hype for battle-royale styled games is far from being over and we can expect some juicy developments coming out of this.
Meanwhile, you can try out NetEase's 'PUBG-clone' by downloading the said games for free on either iTunes or Google Play store. We tried it and we thought that while the game manages to capture the feel of PUBG on PC, it still has a lot to work on especially with the controls which were super clunky. Graphics-wise. it's pretty close to the real deal, to be honest. Go ahead. Give it a looksee. It's a free-to-play game anyway.
---