You've seen it in the animated short, salivate on the prospects of owning that D.Va Nano Cola skin and guess what?  Now you can!
Starting today, Blizzard is rewarding players in-game items related to D.Va in a variety of ways. First up – and the most straightforward of it all; just play Overwatch and win games. Win nine matches on any mode (Quick Play, Competitive Play, or Arcade) and an Epic-Tier D.Va skin is yours!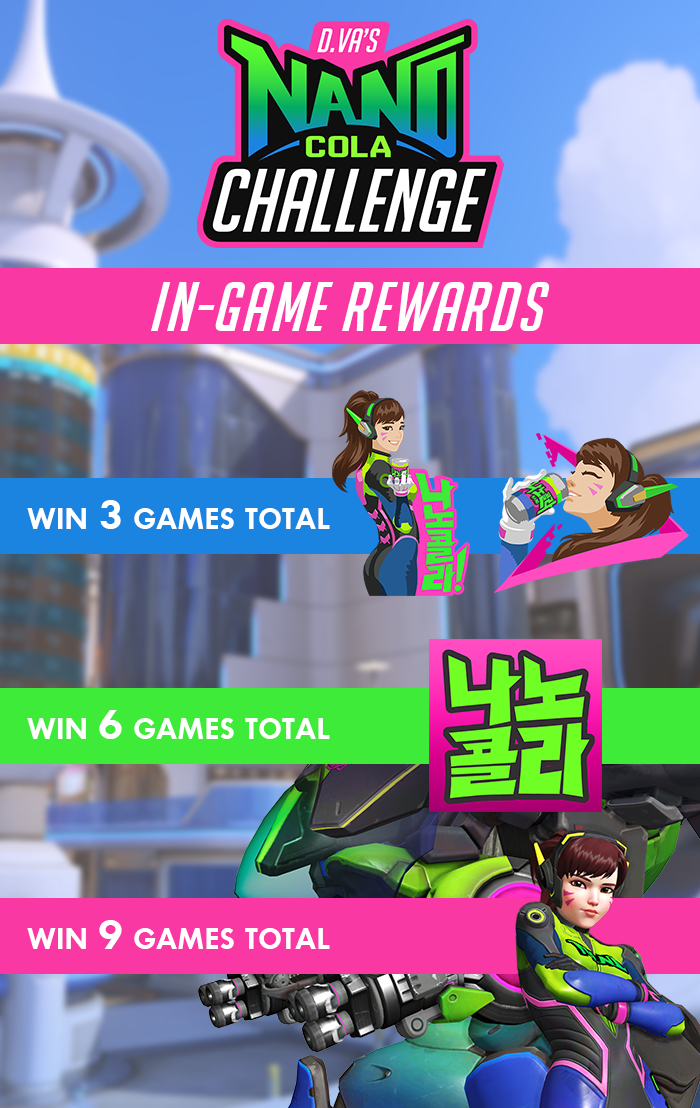 The fun doesn't stop there as watching specific streams between now through September 10 will reward you with chibi D.Va sprays. It is important to note that to be eligible to receive these Twitch Drops, you must first link your Blizzard account to your Twitch account. Here's how to do it.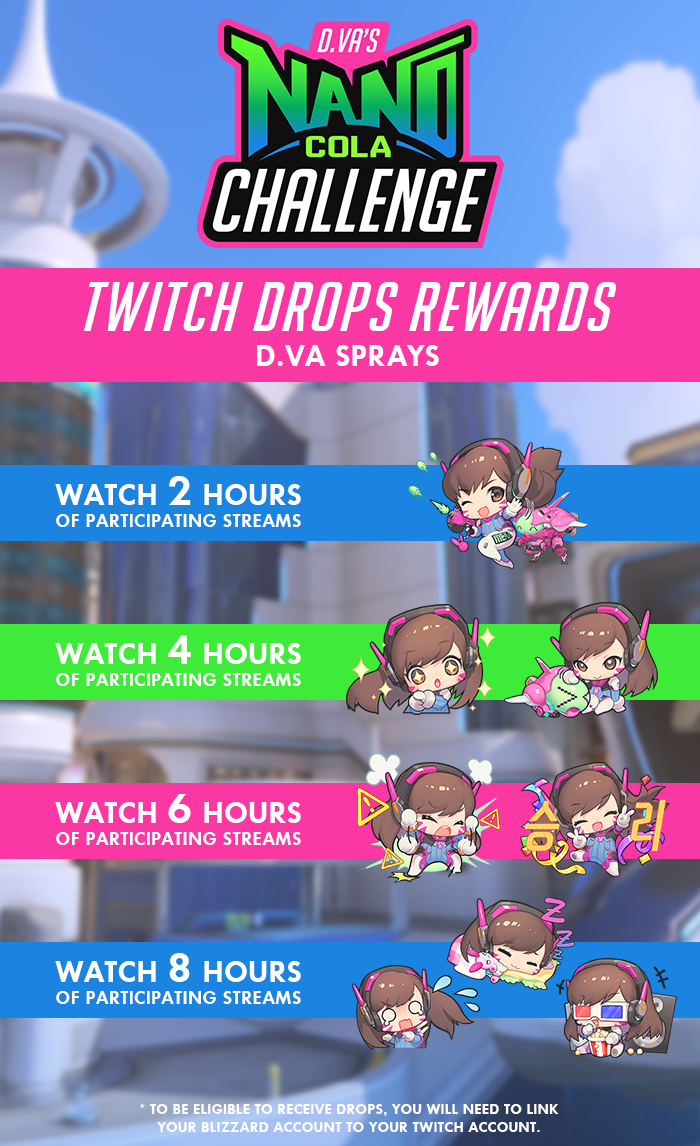 The list of selected streamers you should watch to earn these Twitch Drops are:
Last but not least, you can download the official wallpaper featuring Korea's top MEKA pilot here for free.  
It's also worth mentioning that Singaporean-based streamer, Afiz is also on that list. He's done a good job at commentating and streaming in the Southeast Asian Overwatch scene, so be a sport and send some love and support to your friendly neighbourhood streamer.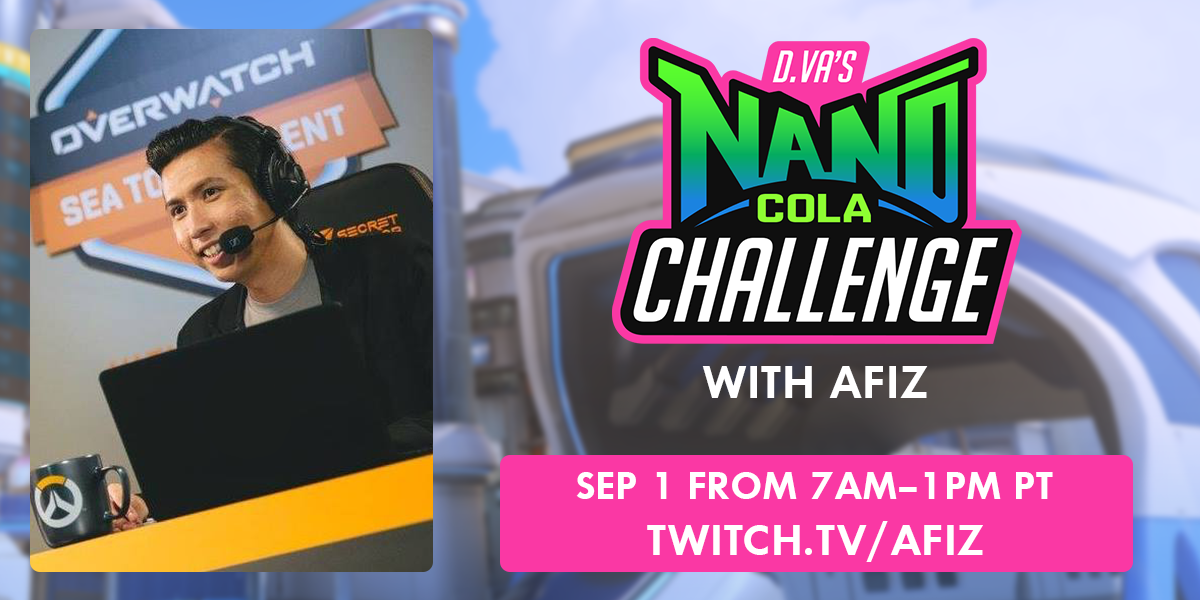 This is definitely good news for D.Va mains, more so our friends in Indonesia whom after a recent survey, seem to have the bubble gum-chewing, Doritos-munching, Mountain Dew-chugging gamer as their most-picked hero.
---