Doomfist and Moira mains rejoice!
We are a few days away from Overwatch's annual Halloween Terror event and so far, we have two confirmed, brand new Legendary-Level skins set to be available during that limited period. Two heroes who are in desperate need of new skins, Doomfist and Moira, are getting new looks as Swamp Monster Doomfist a.k.a Doomfish and Banshee Moira. These skins will be dropping in next week.
Doomfist's new skin reminds us a lot of Abe Sapien from Guillermo Del Toro's Hellboy movies …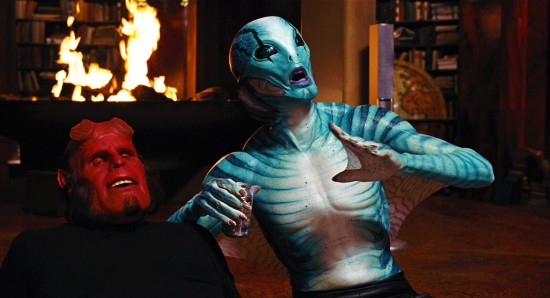 …while Moira's new skin is possibly the scariest Halloween-inspired skin to date…
Both skins are Legendary-tier so should cost you about 3000 coins each.
Expect more announcements to drop this weekend as we expect to see a new Pharah skin join the list. Not just cosmetic additions; we are anticipating that the Halloween update file comes alongside the new patch sporting Torbjorn's new ultimate as well as Pharah's nett nerf.
The Overwatch Halloween Terror event drops on the 9th of October 2018.
---
Related