The weekend of 13th and 14th October was a weekend full of esports goodness; first with South East Asia Major 2018, then with the PUBG Malaysia/Singapore Championship 2018 at Battle Arena, Kuala Lumpur in Malaysia.
For those not familiar with PUBG/battle royale esports rules, the gist is this: 20 teams compete in 2 days worth of PUBG, with each day containing 12 rounds to determine who gets the highest score at the end of the day. The tournament had 20 teams going at it.
Here are the results for the PUBG MY/SG Championship 2018:
GeekFam -4,125
Quacker -3,295
Gaventure -3,070
Resurgence -2,880
Bad – 2,790
MBT.MinumKopiJap -2,720
FFG Elite – 2,645
Fizrix S2 Warrior – 2,555
Genius Team -2,225
Silver Wolves -2,175
Stryve Gaming – 2,085
MMG – 2,085
BMW – 1,952
Stadium Fighter Yolo -1,950
O.N.E – 1,510
Infinity Gaming – 1,415
Lapar Esports – 1,365
Extense Gaming – 1,205
Cxon – 800
Hornet Gaming -465
The top 4 winners of the tournament will take the huge share of the RM40,000 prize pool, as well as the honour of representing Malaysia in the JIB PUBG SEA Championship in Bangkok, Thailand on 27-28 October. Heartiest congratulations to Geek Fam, Quacker, Gaventure, and MBT.Minumkopijap.
Check out the photos of the winners below, as well as the whole tournament (via Geek Event's YouTube channel)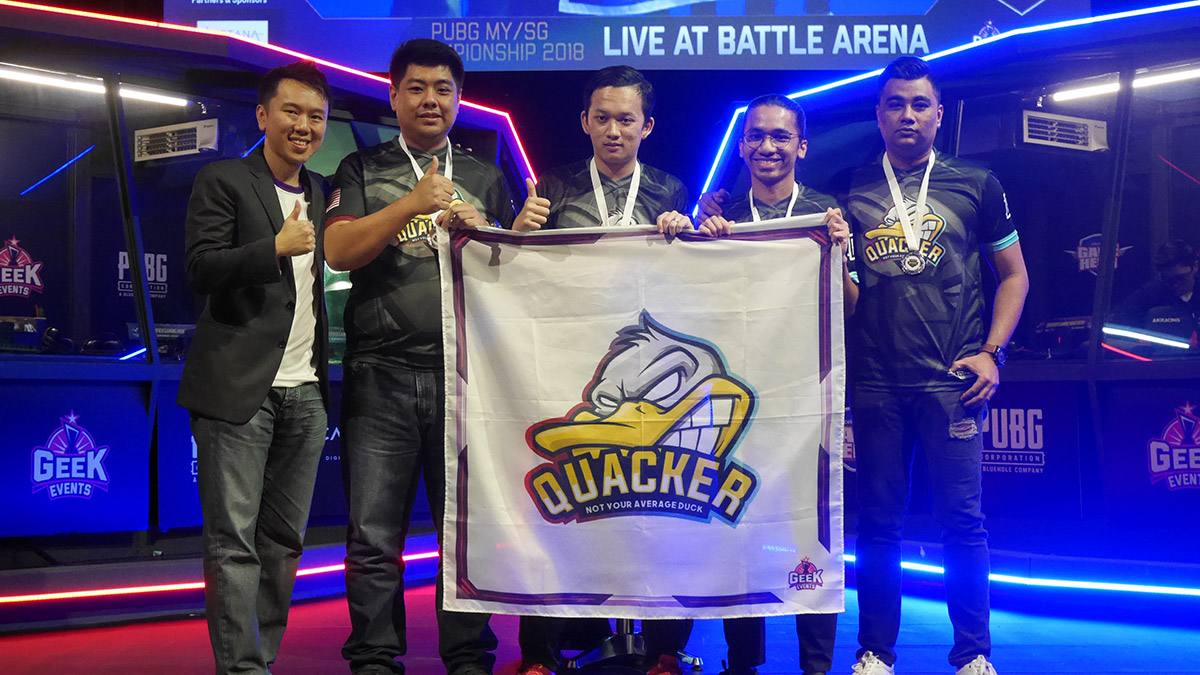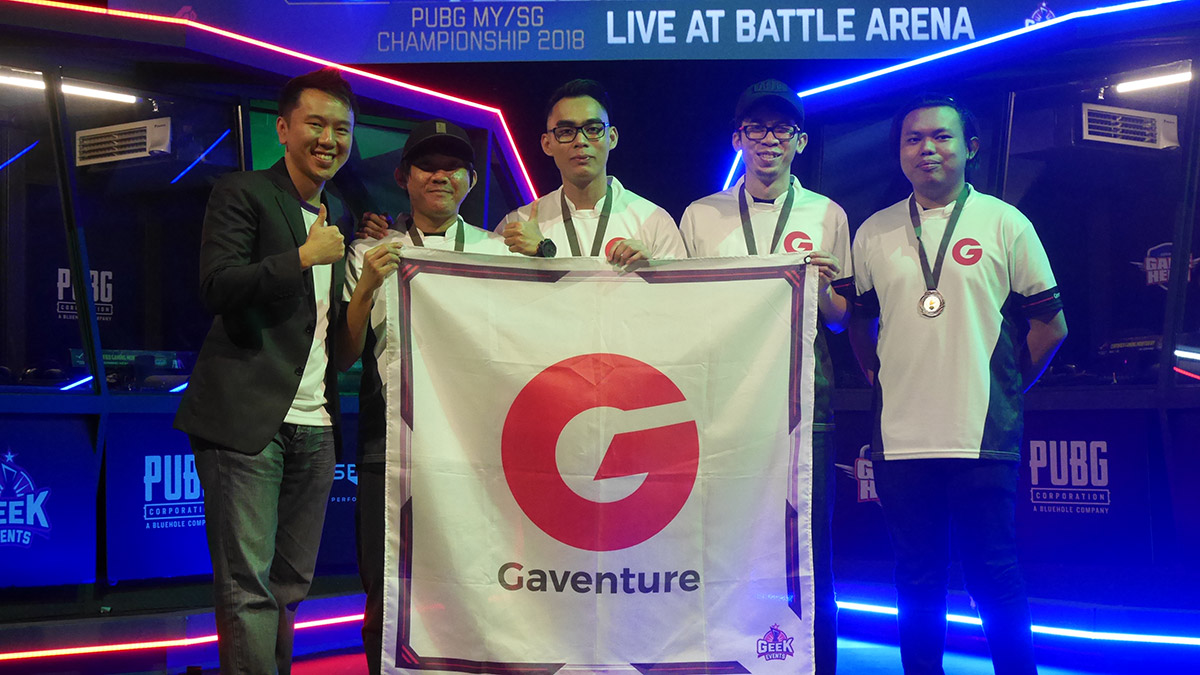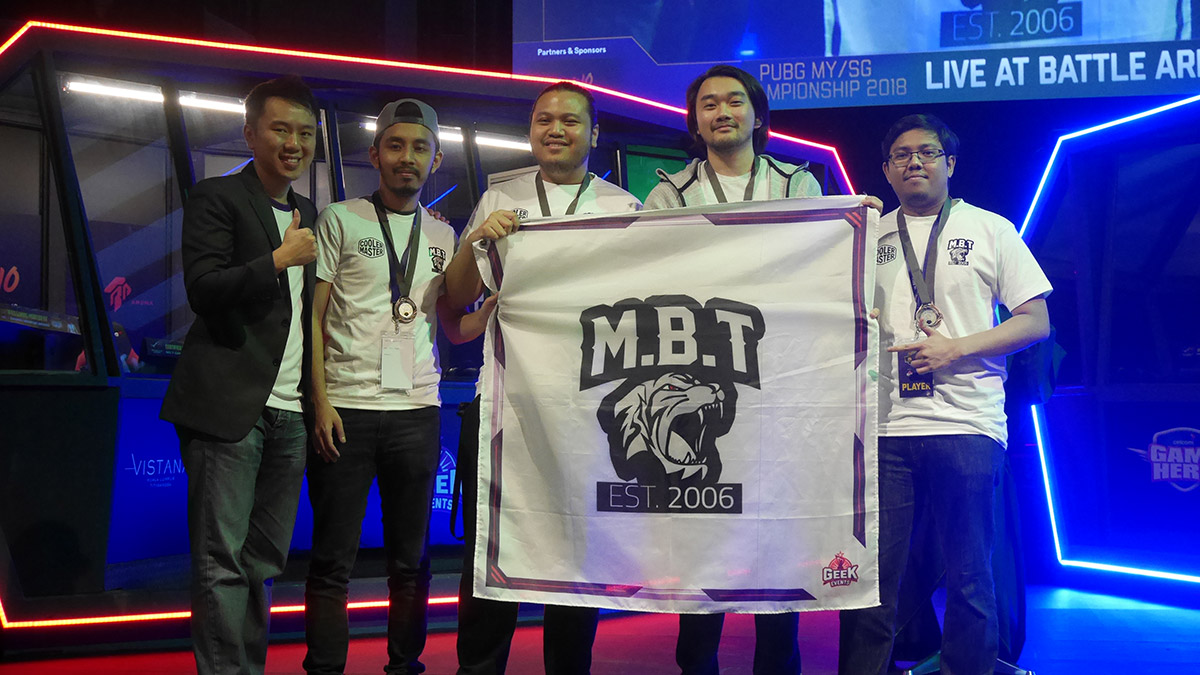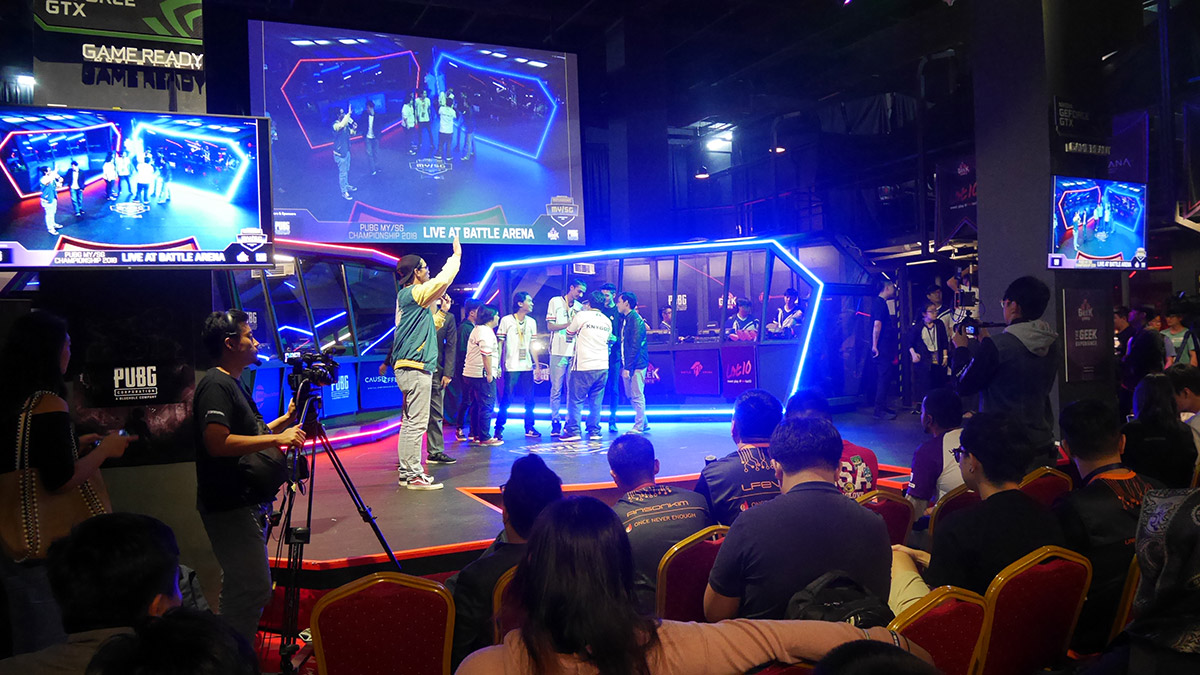 Related