The South East Asia Majors 2018 isn't the only monumental esports event happening this weekend. Not to be outdone by Singapore, organizers Geek Events will be hosting a Malaysian-based PlayerUnknown's Battlegrounds -or PUBG to the rest of the planet- mass tournament at Battle Arena Malaysia this weekend.
Hope you love to watch pro players take cover and shoot lots of survivalists wielding frying pans and inane dress sense. Details for this official event are below:
Date: 13th and 14th October
Venue: Battle Arena Malaysia, Jaya Shopping Centre (Lot 5-08, Jaya Shopping Centre, 26A, Jalan 14/17, Seksyen 14, 46100 Petaling Jaya, Selangor, Malaysia)
Livestream Link:Â https://www.twitch.tv/geekevents
Prize Pool: RM30,000
Teams: Geek Fam, Stadium Fighter Yolo, S2 Warrior, Hornet Gaming, Stryve Gaming, Bad, Lapar Esports, O.N.E, Quacker, Best Made Warriors, MuchMore Gaming, Cxon, Genius Team, Infinity Gaming, Resurgence, MBP MinumKopiJap, FFG Elite, SilverWolves, Gaventure, Extense Gaming.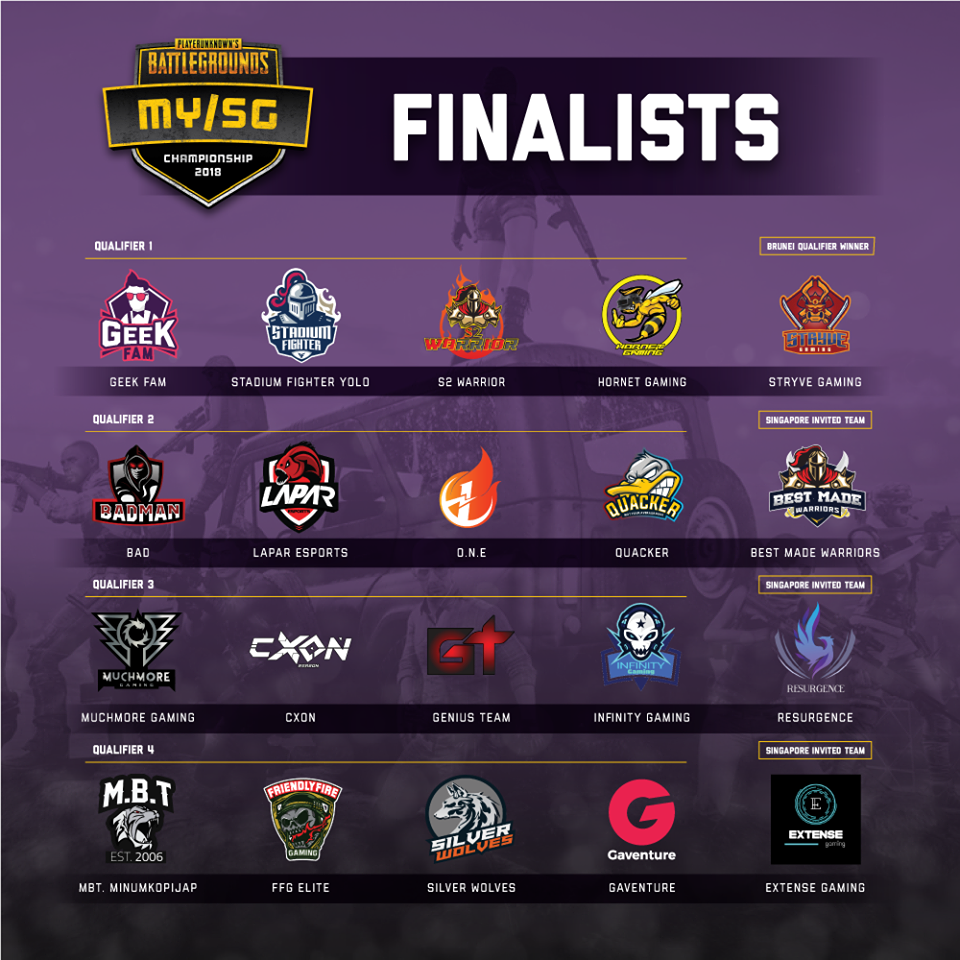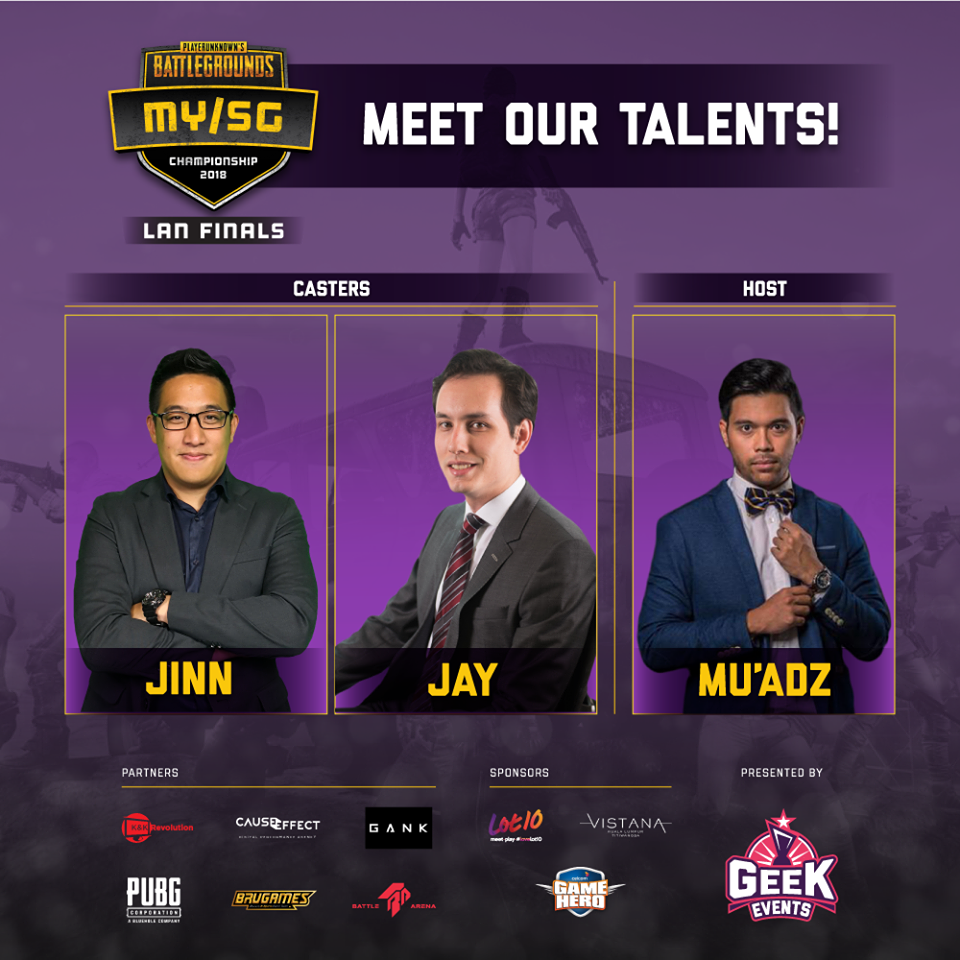 That is a heckaton of teams fighting for battle royale supremacy. Geek Events were not kidding about the tourney's size. Apart from winning the prize pool, the top 3 winning teams of the finals will be sent to Bangkok, Thailand to represent their countries in another official PUBG Corp tournament with a US$100,000 prize pool.
If you still have a heart out for PUBG, do check it out this weekend!