We Aren't Huge Fans of the New Spider-Man Suits….
By Kenn Leandre|October 17, 2018|
Insomniac last night revealed three new suits which are set to drop in as part of the first of the three Spider-Man The City That Never Sleeps DLC Series, Marvel's Spider-Man: The Heist. Check them out: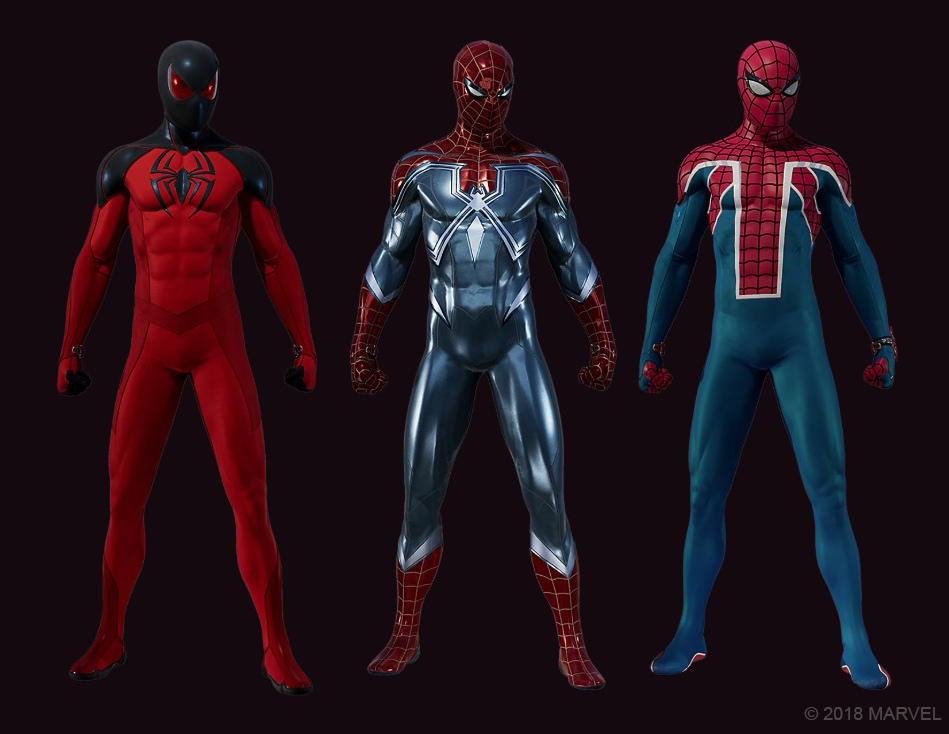 Starting from the left is Spider-Man's suit from Scarlet Spider II, the Resilient Suit by Marvel illustrator Gabriele Dell'Otto and the Spider-UK suit from the Spider-Verse. However to be honest, none of these suits piqued our interest but hey – different strokes for different folks, right?
But will it deter us from booting up the game? Hell no. You can bet we'll be resuming Spider-Cop duties in no time once the DLC drops.
The suits aren't the only new additions to The Heist DLC as you'll get new story missions revolving around Peter's ex-flame Felicia Hardy, aka Black Cat, a whole new faction of enemies, new crimes to stop, new challenges to overcome, new trophies to collect and obviously, a solid reason to return to New York's skyline.
[youtube https://www.youtube.com/watch?v=L4MTPRu9Pr0&w=560&h=315]
You can purchase The City That Never Sleeps DLC Series for MYR89 right now and have it ready to play come October 23rd 2018.
We came up with our own list of suits we'd love to see included into the game so do take a gander here.
Also, don't forget to check out what we thought of the game here.
---
Related