BlizzCon 2018 is underway, and so early in the morning too if you're not in the US right now.
If you're too tired to stay up and check it out, fret not: we'll be recapping the latest news during the Blizzard games-filled weekend. We'll start with the first day.
World of Warcraft Classic Out Next Summer
Folks who miss the original WoW back in 2004 can now go back to the glory days. Current WoW subscribers will get it for free. The goal of WoW Classic is to roll back to clock on the game's lore and allow players to experience the beginning of the franchise all over again.
Fans will benefit from all of the back-end improvements and changes made to the game over the years. The demo is available for those who bought a Blizzard Virtual Ticket.
New WoW Update: Tides of Vengeance
Don't worry, current WoW fans. Blizzard did not forget about you all. Tides of Vengeance, the latest major patch for WoW: Battle for Azeroth, will release on 11th December.
The game's main plot is the Alliance hitting back the Horde hard, with the focus being on the Night Elves. The patch will also introduce the first-ever Horde vs Alliance raid where each faction tackles the raid in a different order while still leading to the same bosses.
There's also a new Warfront where the Alliance help out Malfurion and Tyrande to fight off the Horde from pillaging their forests.
The major update will also offer players new islands to explore and a second, smaller raid coming at a later date. Alliance players will fight back later this year, and both factions will go head to head in the Battle for Dazar'alor raid in early 2019. Fun!
Heroes of the Storm Introduces An Original Character; Might Be Running Out Of Heroes
HoTS fans get to play as an original new hero called Orphea, who is an heir of the Raven Court.
Orphea is the daughter of the Raven Lord, hence her moniker, Heir of Raven Court. "Rejecting the dark power her father had begun to consort with, Orphea tried to run away from the Raven Lord's influence," says her official bio. She fights by summoning dark monster teeth and maws; kinda like Bayonetta but without the hair getting in the way.
How does she play? She's a mid-range hero who can deal damage, control zones, sustain, and duel. She's pretty crap at crowd control though, so use this heir wisely when going against more than one opponent.
Orphea will also have a "Slacker Orphea" alternate skin, shown here with a mop-slinging janitor Leoric in what may be teasing a future event. She will be free for everyone who attends BlizzCon or buying a Virtual Ticket.
Here's A New Overwatch Animated Short Because It's Already Tradition
It's called Reunion and it focuses on McCree. Eating pie. And fighting a white-haired cowgirl named Ashe.
He also rescues a flying white robot named Echo. While that's cool and all, the biggest takeaway from this is the next new hero of Overwatch.
Introducing Ashe, Your New Gunslinging Hero!
This cowgirl of the Deadlock gang has a rifle, a shotgun that boosts her in the air, and dynamites to destroy shields. Her Ultimate is B.O.B. No, really, she calls in her robot buddy B.O.B to fight with her.
It also helps that she's pretty badass and looks good with the white hair and all. We're going to go out of a limb and say that she's quick and packs a punch but can't take it. Having an Ultimate that summons a tank to her side means that she can hide behind her robot buddy while also concentrating fire on her targets.
There's no release date for her yet, or even a PTR date. While we wait, you should check out her skills below.
WarCraft III Reforged Coming Out
Yep, WarCraft III is going to be remastered. New animations, new graphics, newly-reworked missions and campaigns.
It's nice to know that the game that introduced the world to Dota is getting the spotlight once again; to help remind people that before WoW, there was WarCraft III. Users who buy WarCraft III Reforged will also give WoW players a Meat Wagon mount.
It'll be out in 2019. We may not be into WoW, but we sure as heck want to revisit Azeroth in RTS form.
Hearthstone Gets New Troll-Heavy Expansion
Called, Rastakhan's Rumble, the expansion features a lot of Warcraft's trolls. It features new mechanics and new Legendary spirit animals called Loas.
This Loa below is meant for Paladins; he's expensive but cost 1 less for each Mana you've spent on spells.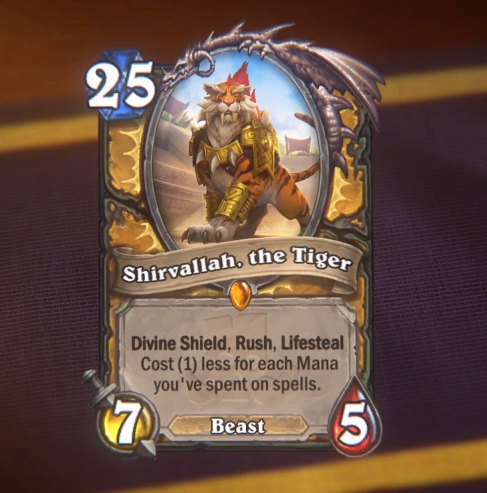 Diablo Immortal Announced; It's A Mobile Game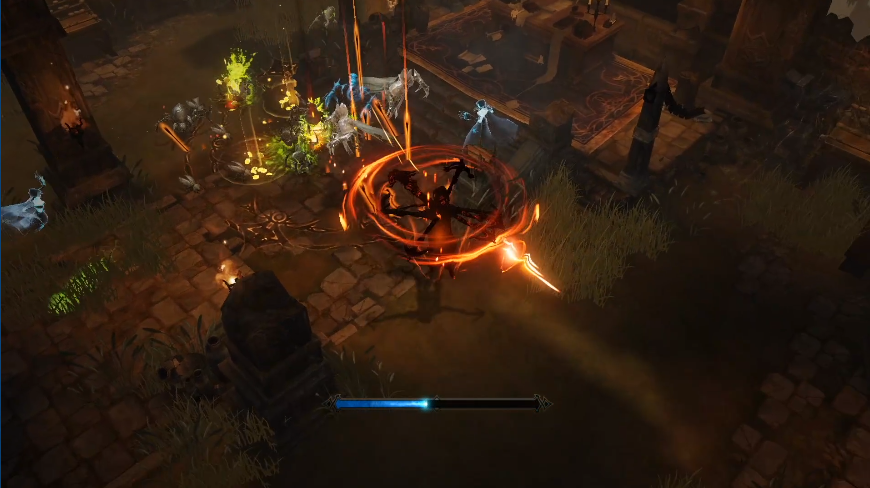 Blizzard partners up with Netease to create this new Diablo game for mobile. It's set in-between Diablo II and Diablo III, right after the destruction of the Worldstone. So far it looks like a serious version of White Cat Chronicles, but with better graphics and a more established brand.
There seem to be some assets from Diablo III reused here, but there's also some new monsters and demons in the mix.  This game will probably feature the following: F2P, microtransactions, dailies, and timed events. Not that there's anything wrong with it though.
Blizzard Launches New Diablo III Amiibo
Guess we know what our resident Diablo fan Mr Toffee will be getting this Christmas.
New LEGO Overwatch Toys Out January 1
The recent leaks are true: LEGO is releasing new Overwatch toys early next year. Here's a breakdown:
Tracer and Widowmaker's minifigs (with signature weapons) accompany a mannable drone satellite and checkpoint disc. This playset is US$14.99.
The set can be combined with the Watchpoint: Gibraltar map kit that includes Mercy, Reaper, Winston, and Pharah. That likewise gives minifigs their signature items and weapons, and features a 14-inch Overwatch rocket that separates into two vehicles. This set is US$89.99.
Hanzo and Genji face off in the Hanamura dojo, which includes a Shimada Henchman minifig. The dojo features a weapons stand, health pack, and "2 hidden disc shooters that represent the dragon spirits of each brother." The 197-piece kit is US$19.99.
Soldier 76, McCree, and Reaper are together in the Dorado Showdown playset, which includes a payload truck (with adjustable hover-wheels), a generator payload and a Dorado-style building with a doorway for the payload truck to pass through. Dorado Showdown is $29.99.
Reinhardt and D.Va are standalone mechs both more than five inches tall. Their minifigs can ride in the cockpit; D.Va's mech has a shooting function. This set is US$39.99.
Once built, Bastion can be posed in recon mode (more than 10 inches tall) or sentry mode (about 6 inches tall) without rebuilding. This kit is US$49.99.
Related