Fantastic Beasts and Where to Find Them introduced us to many new and existing characters (from the books, lore, etc) which were never or seldom featured in all eight Harry Potter movies (because of the different setting and timeline). Fantastic Beasts: The Crimes of Grindelwald will expand on that further by featuring even more characters.
Before the movie releases in Malaysian cinemas on 14th November 2018, I'm explaining the backstory of some of the new characters you'll be meeting in Fantastic Beasts 2 (those who were not or were barely featured in the first movie).
Albus Dumbledore
He's one of the most iconic characters to come out of the Wizarding World and he's returning in Fantastic Beasts: The Crimes of Grindelwald. Jude Law is portraying the younger version of Albus Dumbledore, who is a respected wizard but not yet the wise headmaster of Hogwarts we know and love (hate?).
Although the movies might not have explained much, the books revealed that Dumbledore was really good friends with Grindelwald back when they were kids. J.K. Rowling has even confirmed that he was secretly in love with the dark wizard. It remains to be seen how much of this will be explored in the movie.
Gellert Grindelwald
The main antagonist of Fantastic Beasts 2 is none other than Gellert Grindelwald, the precursor to Harry Potter's Voldemort. The character's live-debut debut was actually in Harry Potter and the Deathly Hallows Part 1 when Voldemort broke into his prison at Nurmengard to ask him about the location of the Elder Wand. Of course, that was an older and much weaker version of Grindelwald.
In Fantastic Beasts: The Crimes of Grindelwald, Johnny Depp is portraying the dark wizard at his prime. He believes in the ideals "For the Greater Good," to establish a new Wizarding World Order where magical beings like wizards rule over the Muggles and non-magical folk.
Nagini
Remember Voldemort's snake familiar Nagini? Claudia Kim is portraying the character before she was permanently stuck in the form of a serpent. That's because Nagini is a Maledictus, a witch who is cursed to one day transform into beast forever.
In Fantastic Beasts: The Crimes of Grindelwald, Nagini is the main attraction of a traveling circus called Circus Arcanus. She will then meet and befriend Credence Barebones (reprised by Ezra Miller), who now works at the same circus as a menial worker.
Theseus Scamander
Callum Turner is portraying Theseus Scamander, the older brother of protagonist Newt Scamander. Only those with siblings will understand when I say the Scamander brothers don't get along well with each other, due to the fact that Theseus is an accomplished Auror and a World War 1 veteran.
To make things even more complicated, he is engaged to Newt's ex-girlfriend, Leta Lestrange. That's some uncomfortable family drama right there. In light of that, it remains to be seen which side Theseus will choose: Grindelwald's or Newt's/Dumbledore's?
Leta Lestrange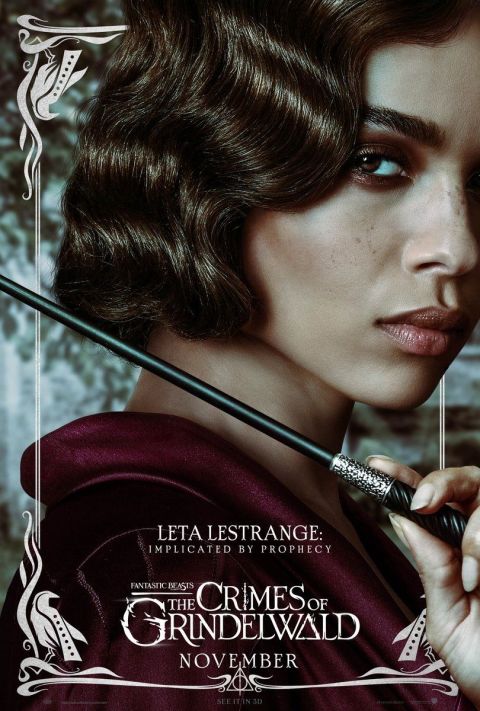 Remember the absolutely crazy and terrifying Death Eater Bellatrix Lestrange from the Harry Potter movies AKA the one who murdered Dobby (sobs uncontrollably)? Leta Lestrange shares her family name and perhaps also her capacity for evil.
Portrayed by Zoe Kravitz, Leta is also the half-sister of Credence (as they share the same father). Add the Scamander scandal to the mix and that's a lot of weird family relations in Fantastic Beasts: The Crimes of Grindelwald.
Yusuf Kama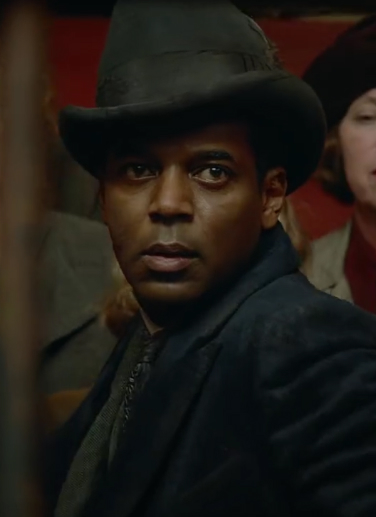 Another new character added to the mix, Yusuf Kama is a mysterious French-African wizard who might or might not be related to Credence and/or Leta Lestrange. Portrayed by William Nadylam, he is in on a quest to find Credence.
Thanks to the Unbreakable Vow he took, Yusuf will die unless he tracks down Credence. We'll have to find out the reason why when Fantastic Beasts: The Crimes of Grindelwald releases.
Nicolas Flamel
Nicolas Flamel is an obscure character in the Wizarding World, but one who has contributed to the lore. What you need to know about him is that he is an alchemist who created the Philosopher's Stone featured in the Harry Potter book and movie of the same name.
Flamel didn't appear in the Harry Potter movies because he was already dead by then. He was also a close friend of Albus Dumbledore. In Fantastic Beasts: The Crimes of Grindelwald, he is portrayed by Brontis Jodorowsky.
Minerva McGonagall
Although this hasn't been confirmed, there have been reports of Fiona Glascott being cast to portray a younger version of the character best known as Professor Minerva McGonagall to fans of the movies.
The problem with this rumor is that it contradicts established Harry Potter lore, which states that she wouldn't be born until 1935 while Fantastic Beasts: The Crimes of Grindelwald takes place in 1927. Despite that, J.K. Rowling has been known for retconning or rewriting many aspects of the Wizarding World and this should be no different.
Related