Burns, doesn't it? After crafting so many Street Fighter Hong Kong vinyl-style figures and statues, BigBoysToys is branching out to Capcom's rival. That's right, SNK is getting the anime-esque SD-like treatment from the Hong Kong-based toymakers with its new King of Fighters line.
Their first character will be Kyo Kusanagi in his King of Fighters '98 incarnation. It lights up with LED lighting and it's a nice desk ornament to go along with your other statues and figurines.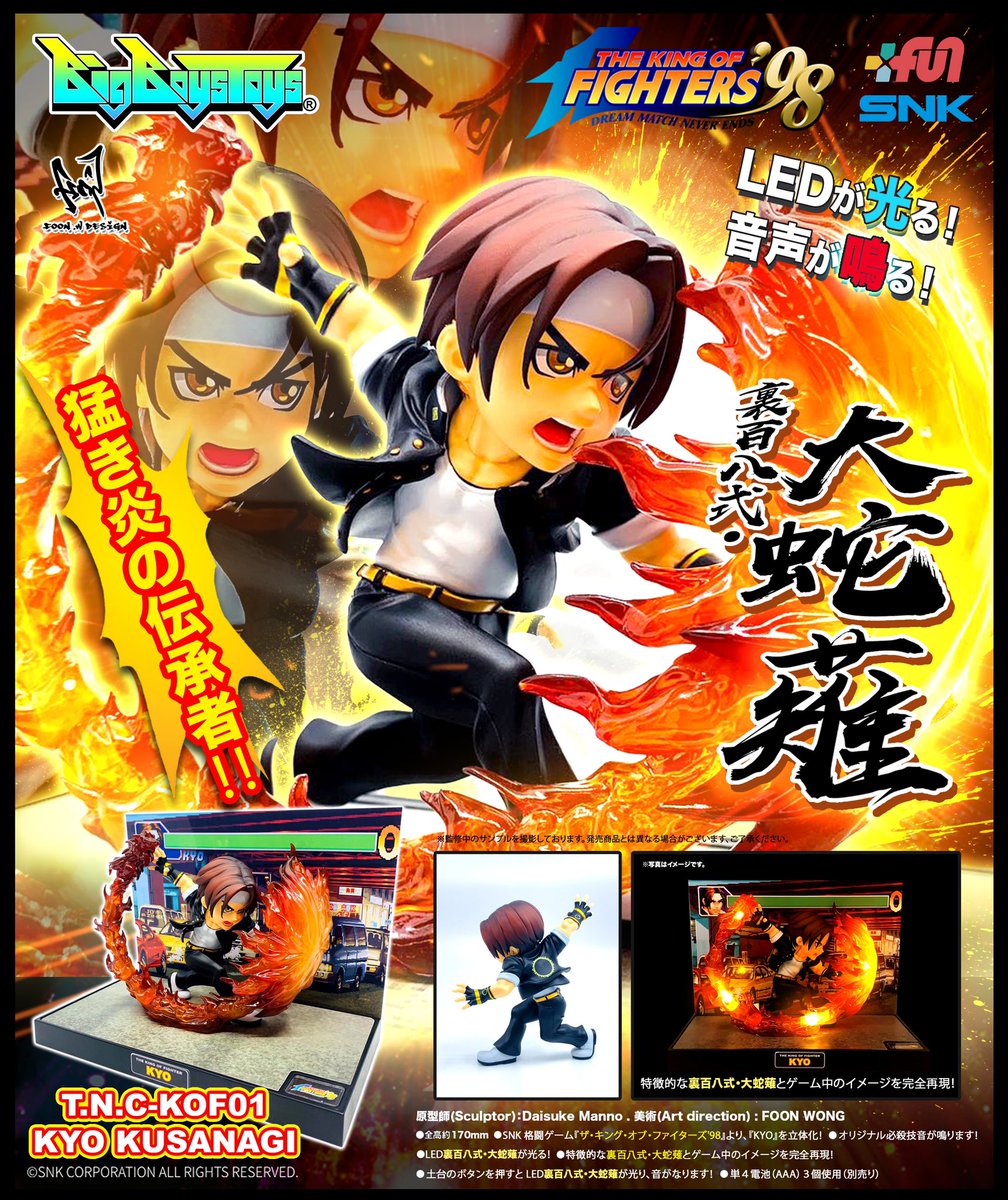 Since it's the first in a series, expect to see other KOFers like Iori, Mai, Terry, and many more to get the Hong Kong toy treatment. If you like what you're seeing, the toy will be out late March/early April. Online pre-orders will start soon; head to BigBoysToys' website for more information.
Related