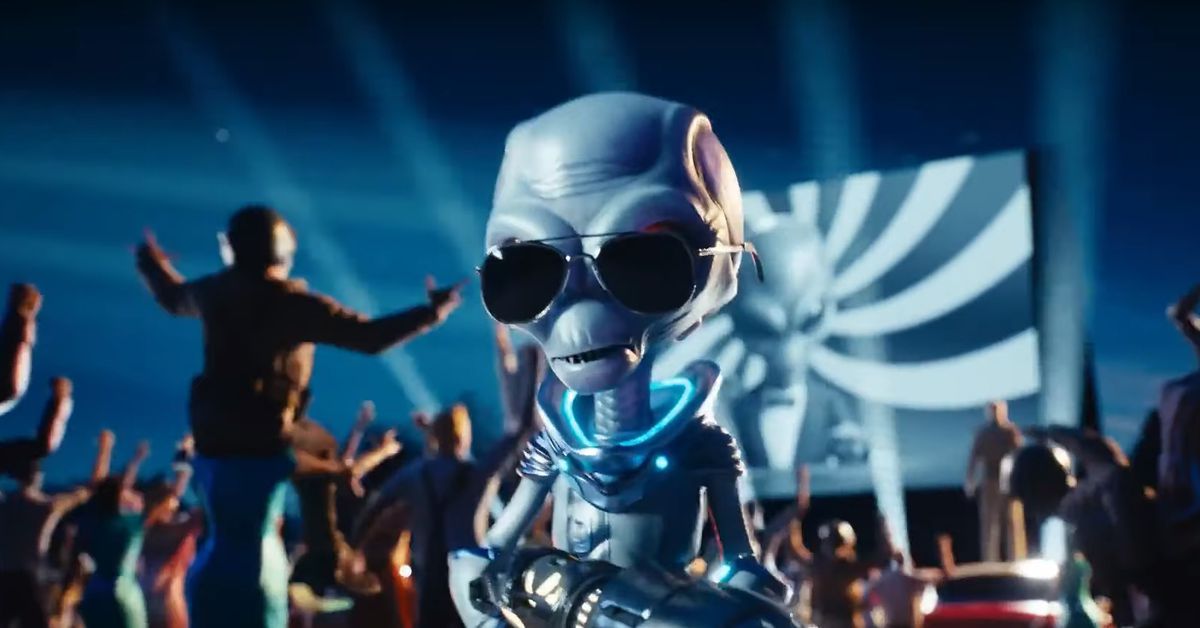 by in
THQ Nordic is going to ship out a remastered version of 2005 alien invasion game Destroy All Humans! in 2020.
Alien hero Crypto will once again zip around in his spaceship and harass humanity with probes, death rays, and DNA-harvesting. Developers Black Forest Games, who did the pretty cool reboot of Giana Sisters, will be in charge of this version of Destroy All Humans! slated for PS4, Xbox One, and PS4.
Check out the IGN exclusive trailer below.
We seriously have no idea why he's singing Rammstein. But who cares? You get to blow buildings up again while you search for your previous clone while harvesting DNA and just being a space prick.