By Alleef Ashaari|July 12, 2019|
Stranger Things fever is once again gripping everyone; strangely even those who didn't live through the 80s (like me). What's not strange is that Netflix is doing everything it can to collaborate on all things Stranger Things-related and that includes with the folks over at Sony and PlayStation.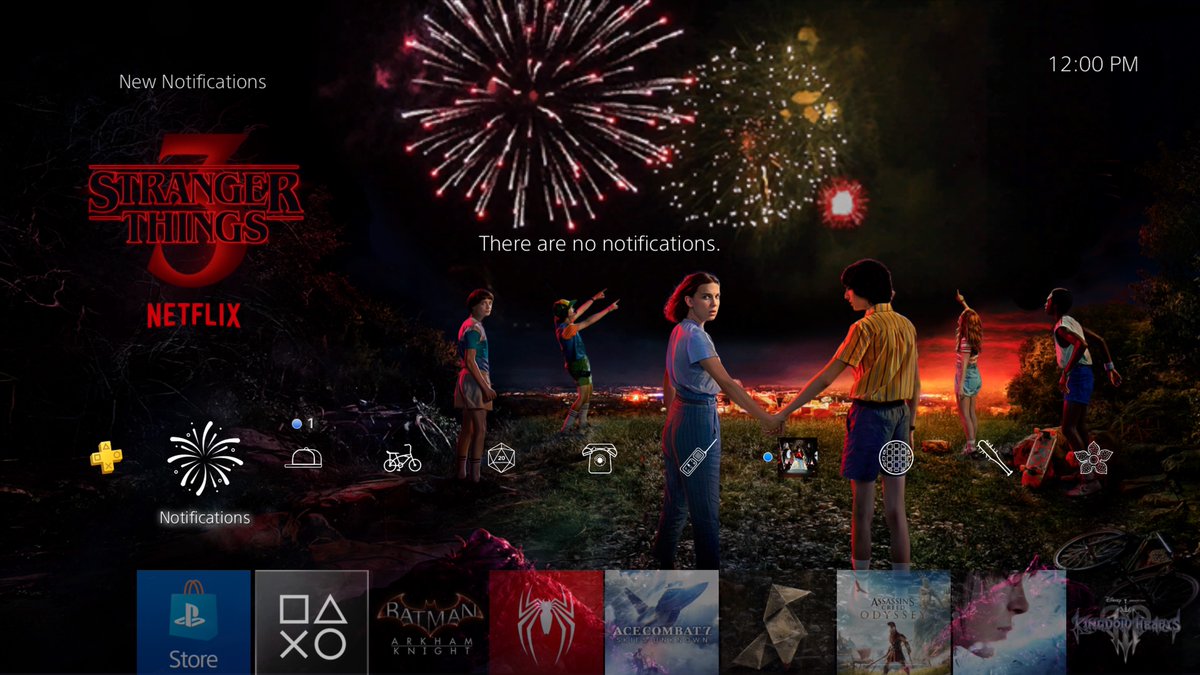 Celebrating the release of Stranger Things Season 3, PS4 owners can now download a special Stranger Things 3 PS4 dynamic theme for free on the PlayStation Store. It's not just a lazy slapped-on theme though, as it features:
The chilling Stranger Things theme playing in the background.
Colorful fireworks popping on your PS4 home screen.
Uniquely-designed icons (consisting of a cap for friends, what seems to be a disco ball for trophies, and more) on your PS4 home screen toolbar.
Grab it now on the PlayStation Store here, since we still don't know if it's available for a limited time. Check it out in motion below.
[youtube https://www.youtube.com/watch?v=jzvmKud6RAY&w=560&h=315]
---
Related