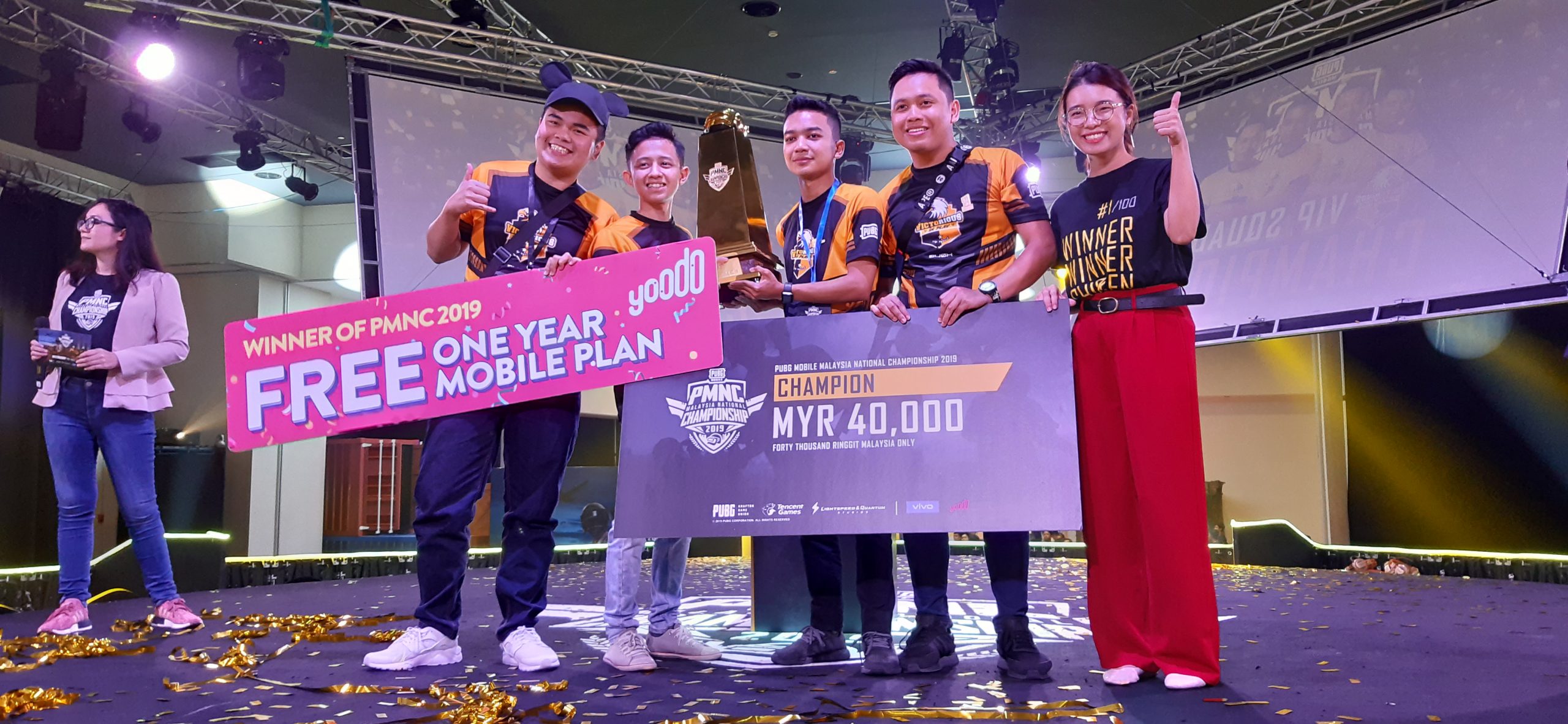 by in
The PUBG Mobile Malaysia National Championship (PMNC) 2019 concluded with VIP Squad (Victorious In Play) triumphantly securing 1st place. The team brings home the grand prize of RM40,000 and also a free one-year mobile plan from Yoodo.
Last year, VIP Squad only managed to put themselves at 4th place at PMNC 2018. Their training definitely paid off as they were the only team to get 2 chicken dinners on the first day of the tournament.
Believe it or not, they got another 2 chicken dinners on the second day. Great stuff!
Other Vital Stats
AROV Esports, Junior Talent, and Team Secret won 2nd, 3rd, and 4th place respectively. Together with Yoodo Gank, the top four winners will be playing at the PUBG Mobile Club Open (PMCO) 2019 SEA Fall Split which is expected to be held in Bangkok later this year.
VIP Squad
AROV Esports
Junior Talent
Team Secret
Yoodo did a great job organising the event as it went very smoothly aside from one or two technical hiccups. Yoodo's CEO Chow Tuck Mun has more plans for the local mobile gaming and esports industry, check out the details here.