The world championship of fighting games, EVO 2019 is just around the corner. And with it comes the inevitable buzz, speculation and discussion of which players will be the ones to take home the fame and glory of becoming the EVO world championship in their respective games.
Now let's take some time to highlight some of the most noteworthy contenders competing in the other games of the official EVO tournament lineup!
It's a shame that games which aren't named Street Fighter, Tekken, or Super Smash Brothers usually don't get as much attention since the tournaments tend to have fewer entrants and smaller prize pools. But make no mistake, the top players in these games are every bit as talented as top contenders for Street Fighter and Tekken – even if they aren't quite as famous due to their game having a smaller audience.
Here are our picks for the most noteworthy contenders for you to keep your eyes on for Soul Calibur VI, Mortal Kombat 11, Under Night In-Birth EXE:Late[st], Blazblue Cross Tag Battle, Dragonball FighterZ, Samurai Shodown, and Super Smash Bros Ultimate!
Soul Calibur VI – Shen Chan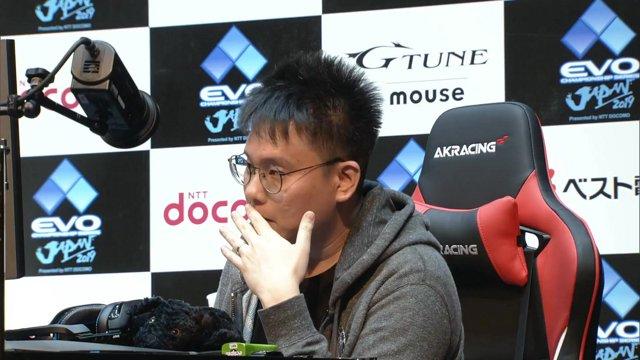 For the earliest game in the EVO 2019 tournament schedule, we couldn't help but highlight one of our local Southeast Asian talents – Jovian Chen aka Shen Chan from Singapore.
While he doesn't have the same notoriety as that other professional Singaporean fighting game player, he's been producing even better results for himself in international tournaments – getting 3rd place at CEO and 2nd place at EVO Japan earlier this year and earning a sponsorship with Panda Global.
Shen Chan is a long-time devotee to the Soul Calibur series, and it's a little known fact that he's actually achieved 2nd place at EVO before when he competed in the SoulCalibur V tournament in 2012. Thanks to the release of Soul Calibur VI and the ongoing Soul Calibur Asia league, he's finally been getting more opportunities to showcase his talents on a global stage, and we can only hope that EVO 2019 will be his first major tournament victory.
Mortal Kombat 11 – Sonicfox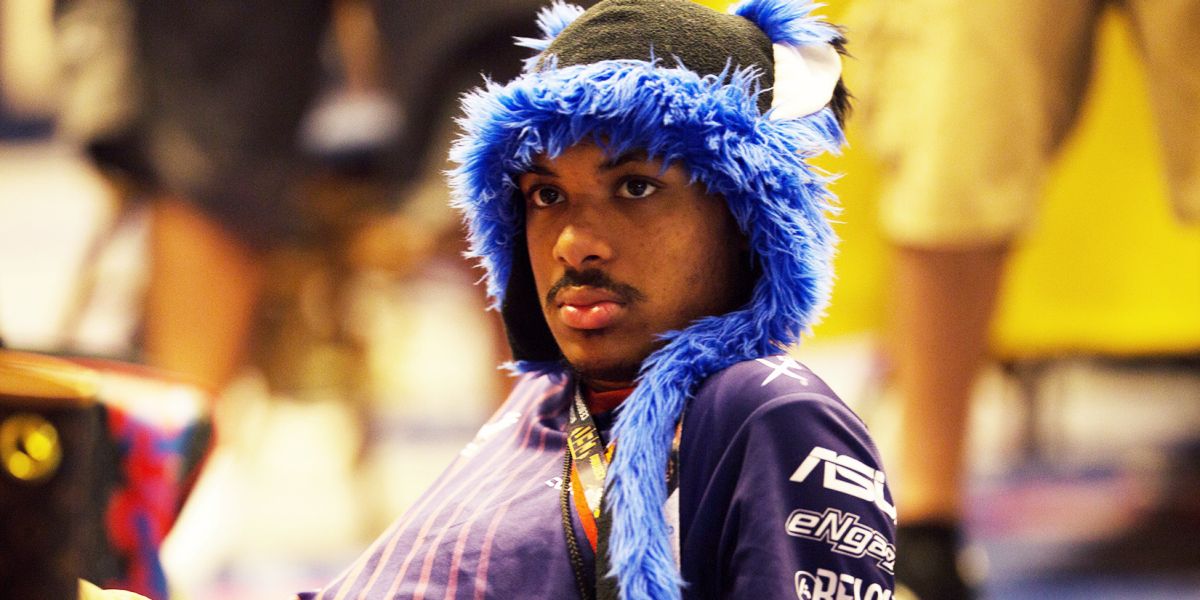 Honestly, there's no way we could've put anyone else here in good conscience. Sonicfox is known for being the most dominant Mortal Kombat player in the modern FGC era and quite possibly the most dominant player of all time, and his performance in Mortal Kombat 11 since the game's release earlier this year has lived up to expectations.
With Mortal Kombat missing from last year's EVO lineup, Sonicfox had to settle for 3rd place in the Injustice 2 tournament, but that was only fair considering that he had been focusing most of his efforts on his Dragonball FighterZ campaign at EVO – a highly successful campaign considering that he managed to beat GO1 and win the first-ever EVO DBFZ title.
Now that a mainline Mortal Kombat game is back in the official EVO lineup, it appears that Sonicfox is back in business on the NRS side of things and just as focused as ever. Much like things were in the MKX days, Sonicfox is undoubtedly the favourite to win this tournament.
Under Night In-Birth EXE Late[st]/UNIST – Redblade
When it comes to "anime" games like UNIST, people usually assume that Japanese players would be the favourites to win any given tournament – however, this hasn't proven to be the case for competitive UNIST play since the game made a huge impact as a minor tournament at EVO last year.
While Japanese anime gods like GO1 are still fearsome competitors, the American players appear to be catching up. The potential of American UNIST was first proven to the world at EVO 2018 when the American player Squish defeated the Japanese Player Heiho in grand finals, and the American players have only been getting better, as Redblade most recently demolished GO1 3-0 in the grand finals of CEO.
Redblade's impressive performance gave us flashbacks to a certain other American player featured in this list, and we can't wait to see him go up against the other top international players in a tournament that's going to be five times the size of last year's EVO UNIST tournament!
BlazBlue: Cross Tag Battle – KojiKOG
Whether you first found out about him by watching his nutty T.Hawk play in the Street Fighter 4 days or if you know him from his performance in anime games like BBTAG, you'll know one thing about KojiKOG – his playstyle is crazy, and no one does it better than he does.
He was never considered to be one of the infamous Japanese gods of the FGC, but he certainly seems to have found his niche with BBTAG, as he currently holds the no.1 spot in the ARCREVO World Tour standings for BBTAG with more than twice the amount of points as the no.2 and no.3 ranked players combined.
Even though he wasn't able to distinguish himself with prestigious tournament victories back then, KojiKOG is one of our favourite players to watch and it's great to see him outplaying the competition in his element. Look forward to watching him go nuts on stream when the time comes for BB:TAG to be on the main stage.
Dragon Ball FighterZ – Wawa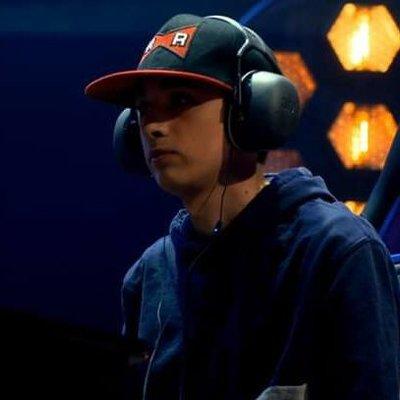 The highlights of the competitive fighting game scene are often driven by the performances of top international players who travel to major tournaments around the world, but perhaps the true beauty of the FGC is in the rare occasion when a young unknown player just shows up and puts on a brilliant showing against the more established top players against all expectations.
Wawa is the most recent example of that beauty – an 18-year-old player from France who has the entire Dragonball FighterZ community buzzing after his performance at the DBFZ World Tour event at Versus Fighting where he fought in what could easily be some of the greatest DBFZ sets of all time.
In that tournament, Wawa was able to defeat Kazunoko and Fenritti but unfortunately came up short against Kazunoko in an intense match and was ultimately eliminated by Fenritti in a loser's finals match that went down to the wire.
With more experience under his belt, we're already getting goosebumps just thinking about the kind of show that Wawa could be putting on if he makes to the main stage at EVO.
Samurai Shodown – Infiltration
All allegations and controversy surrounding his personal life aside, everyone in the FGC knows that Infiltration will always be one of the greatest players ever to compete in the scene.
After a long hiatus, Infiltration has announced that he will be travelling to EVO this year to compete in Samurai Shodown, and that could very well mean fireworks.
Aside from his performance in tournaments, Infiltration is also known for being one of the hardest-working players in the world when it comes to rigorous training and studying games right down to the finest detail. With him being unable to compete in Street Fighter CPT tournaments and not spending any time travelling to international tournaments, we can only imagine how much obsessive preparation Infiltration has put in for Samurai Shodown so far.
With Samurai Shodown being such a new game and so many other notable players such as Kazunoko, Justin Wong and Poongko taking part in the tournament at EVO, it's going to be one hell of a show for this game's EVO debut. We'll definitely be keenly watching for Infiltration's big return to the fighting game tournament scene.
Super Smash Bros. Ultimate – MkLeo
Persona 5 Arena wasn't announced and Persona 4 Ultimax won't ever be at EVO again, but you can thank Sakurai and MkLeo for the Persona action that you'll be receiving at EVO 2019.
He's already been known as a top player since the Smash Wii U days, but ever since picking up Persona 5's Joker as his main, MkLeo's play has been so gorgeous that one might even be inclined to describe it as "art", winning 3 consecutive premiere smash events including CEO.
When MkLeo plays, the movement is beautiful, the sets are intense, and the hype is pumped out in spades. His dominance doesn't show any signs of slowing down, and with Smash Ultimate closing out EVO, we're looking forward to having our hearts and breaths stolen in a grand finals set for the ages.