By Burhanudin Zamri|September 1, 2019|
Night in the Woods developer Alec Holowka has passed away due to suicide. The news was announced by his sister Eileen Mary Holowka through her Twitter account which has now been set to a private.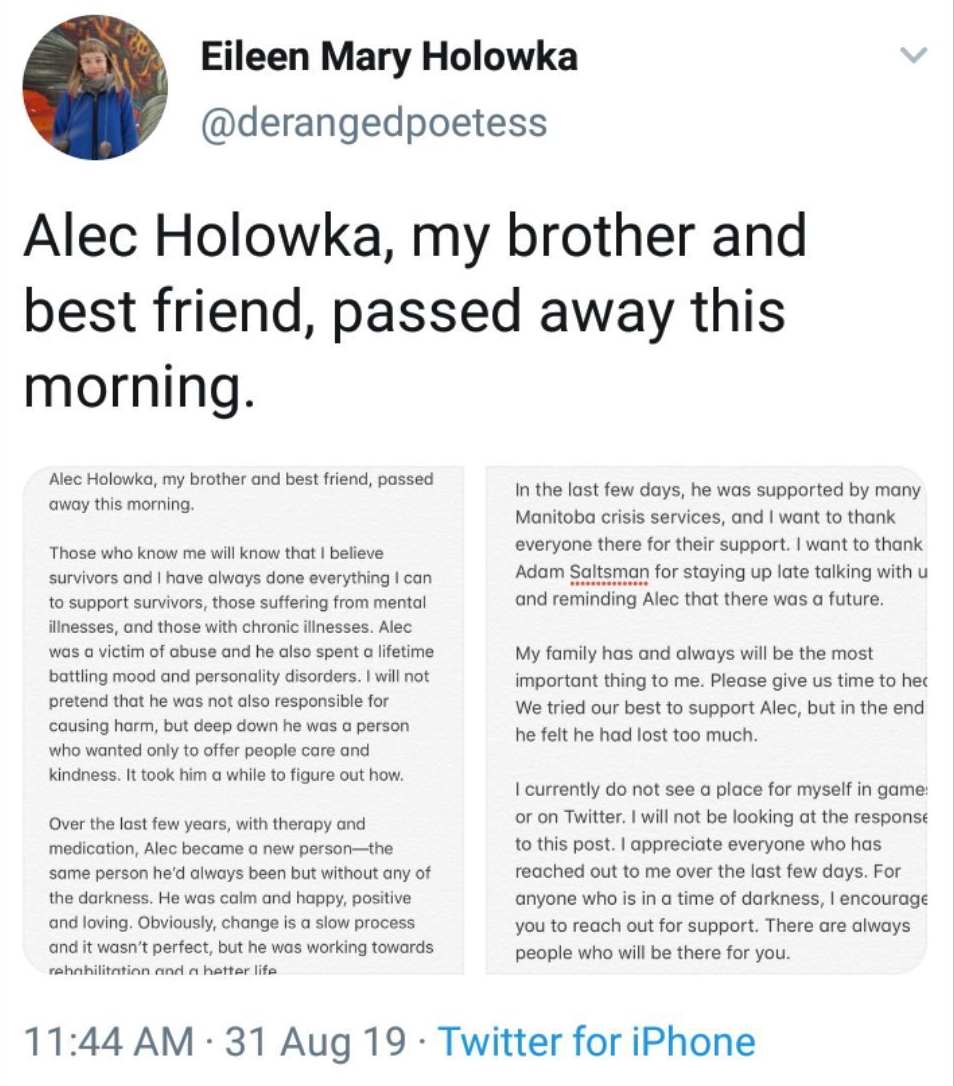 Just a few days ago, Depression Quest developer Zoë Quinn published tweets calling out Alec Holowka for allegedly raping her back when the two were close. After news of Alec's suicide broke out, Quinn deleted her Twitter account. You can read the notes she posted here.
Following Quinn's call-out, two of Night in the Woods' leads, Scott Benson and Bethany Hockenberry decided to cut ties with Holowka.
So far, no proper investigation has been done to confirm Quinn's accusations but it's too late for Alec to get any form of justice whether it'd be defending himself against those accusations or being punished for his alleged crimes.
Zoë Quinn made public her story after reading about another game developer's story of being sexually assaulted by a fellow game developer. Game designer Nathalie Lawhead accused and called out music composer Jeremy Soule, who had worked on games like Skyrim and World of Warcraft.
Most recently, former Phoenix Wright voice actor Ben Judd was accused of exhibiting sexually inappropriate behaviour towards some of his acquaintances in the video game industry. Details here.
---
Related