Remember that Crystal Dynamics Marvel's Avengers game that looked like a simple action-adventure game featuring Iron Man, Hulk, Thor, Black Widow, Captain America, and Kamala Khan until someone said it's more than that? Well, it's being delayed.
According to a website update (that's been taken down), the Avengers game will be delayed until 4th September. The reason? The game needed a bit more fine-tuning and polishing, according to Crystal Dynamics Co-Heads of Studio Scot Amos & Ron Rosenberg.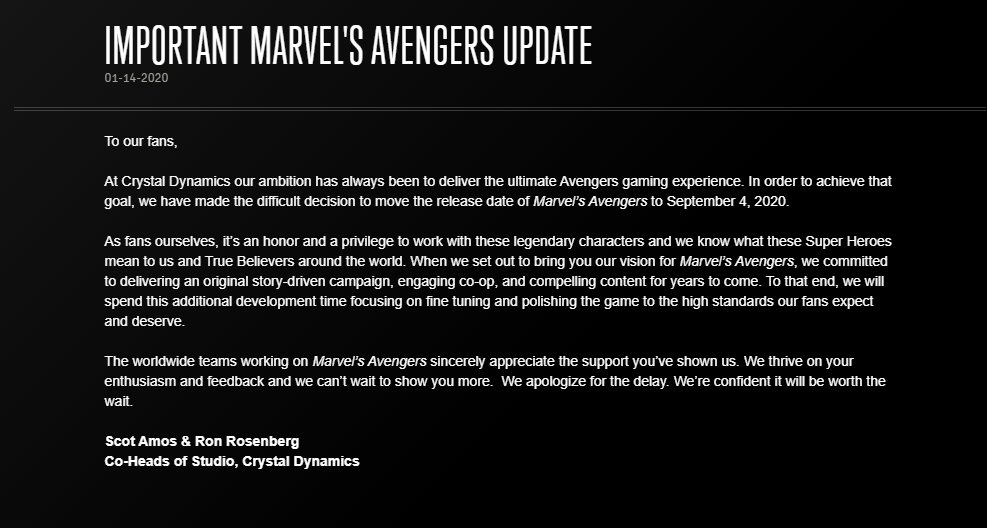 It's a pity, but at least it's a few month's delay just for a good fixer-upper. At least it'll give the publishers and devs how to sync their marketing and promo for this title.
Related