What's better than playing Final Fantasy VII Remake when it's out this April? Getting a free luxury watch out of just pre-ordering the game.
Square Enix will be giving away a free Sephiroth/Cloud Chronograph watch, made by Seiko, to a few lucky folks. How can you participate? Easy: just pre-order any version of the game on the Square Enix store.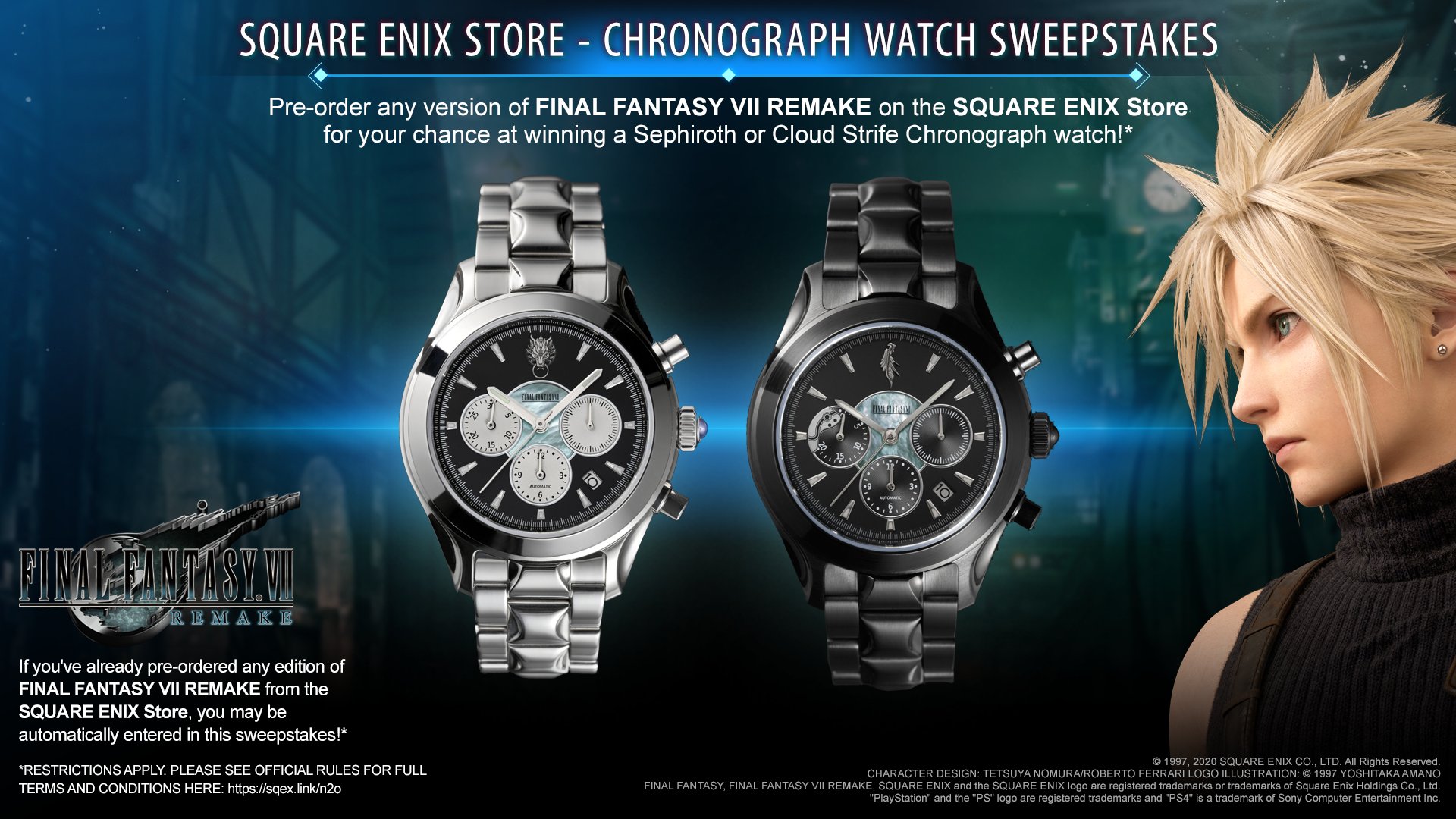 The problem? It's only open to people living in the United Kingdom, Germany, and France. Which means you'll need to preorder the game from the EU version of the site, and hope you have a friend/a few relatives there who can collect the prize on your behalf and mail it to you, provided you are selected.
Also, you need to be 18 and above to participate, and the entry period is between 29 January and 9 April. I guess that's the price you have to pay to get yourself a free sweet watch.
Speaking of which, if you want to just buy this lavished timepiece, it will set you back US$2,500 plus tax. There will only be 77 pieces of these made per region, so maybe check out these pics of the watch below before you decide to shell out your hard-earned money on it.