Not many Malaysians had the privilege of owning a Nintendo 64 because of the Sega Saturn and Sony PlayStation's dominance in Southeast Asia. CD tech beats cartridges cost-wise, FYI. So hearing about Doom 64 being ported to the PC and current-gen consoles for the first time since 1997 is good news for old-school shooter fans.
The best part about all this is that the rerelease will feature a brand new chapter after players complete the original campaign. Nightdive Studios, the folks behind the rerelease, said on USgamer that persistent players will get the chance to unlock a new chapter which features the big bad's sister.
"Since you've been messing up Hell non-stop, she tries to get rid of you by sending you away. If you can make your way back and take revenge, you'll be rewarded with a bit of lore that fans of both series, new and classic, should enjoy."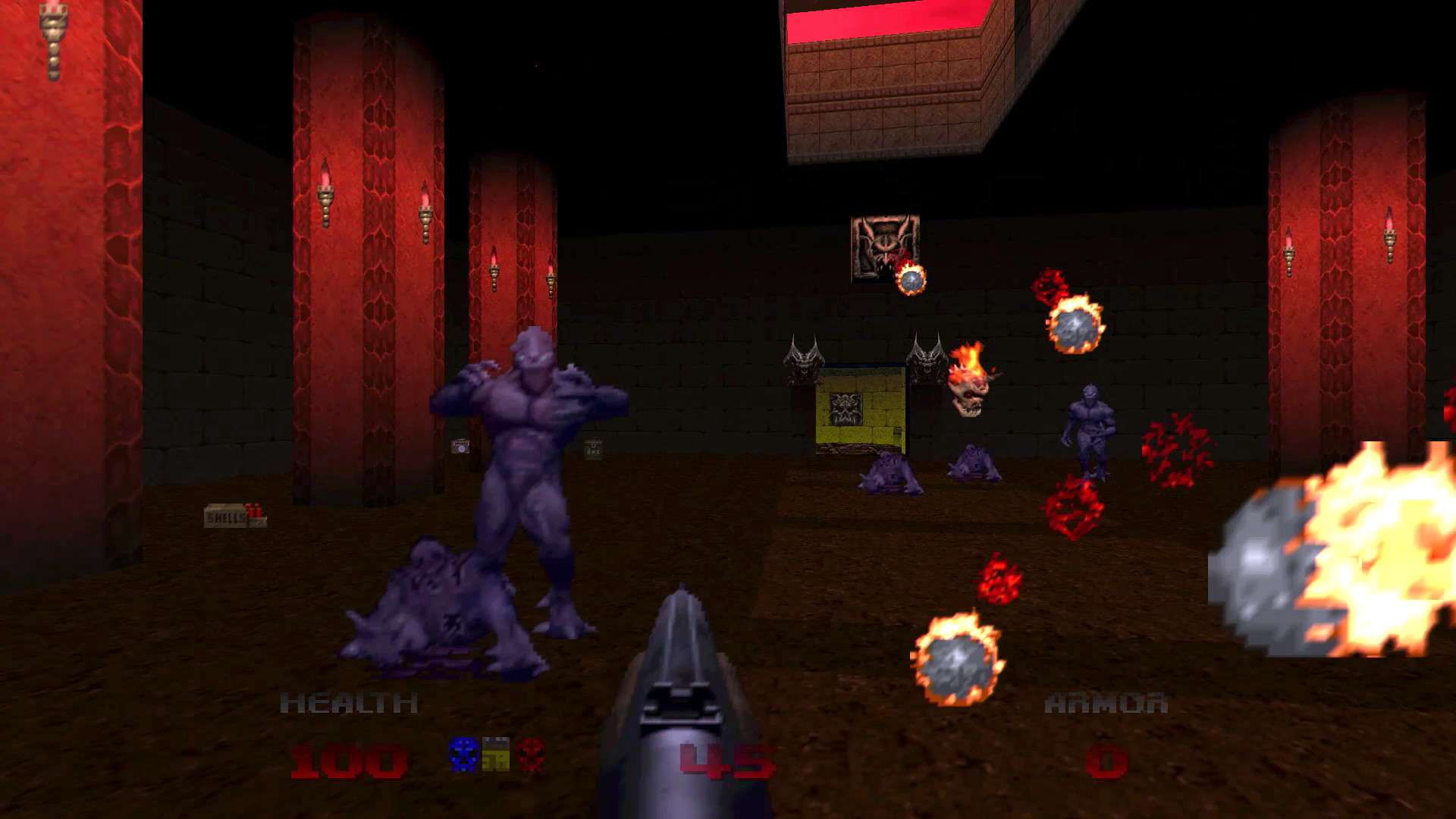 The rerelease will also feature a slew of improvements over the original, like the ability to run the game at 120 fps and beyond, and 60Hz monitor support.
"The way sprites are rendered is now more true to how the original game rendered them, so no more seeing the bottom of sprites being clipped by the floor or explosion sprites being partially clipped by walls. [We've] even employed a technique that was suggested by John Carmack in his release notes when the source code to DOOM was released back in 1997. These things are pretty subtle but [we are] definitely proud of it."
Doom 64 will be out the same time as Doom Eternal: on 20th March. Getting the rerelease will unlock a free pre-order bonus for the latter.