Ubisoft has unveiled the world premiere of the first trailer for the upcoming Assassin's Creed Valhalla. The four-minute cinematic trailer pretty much depicts the beginning of the conflict between the Vikings and the Anglo-Saxons (England) in ninth-century England. However, it did not unveil any actual gameplay footage.
According to the official website, Assassin's Creed Valhalla's main protagonist is named Eivor, a mighty Viking raider leading his clan from the harsh shores of Norway to build a new home in England during the Dark Ages.
What's interesting is that there will a new raiding mechanic, where players can lead members of their clan in massive assaults against Saxon armies and fortresses. the website mentions being able to "launch lightning-fast surprise attacks from your longship to claim your enemies' riches for your clan".
Players will get a Viking longboat of their own, which can be customized. However, there won't actually be any naval battles this time around, as the Vikings didn't engage in much naval warfare.
Just like the eagles in previous games, a raven will act as the player's animal companion, helping unlock the map and accomplish other stuff in the game. Speaking with Eurogamer, lead producer Julien Laferrière confirmed that the game will not feature any multiplayer or co-op.
He also confirmed that Assassin's Creed Valhalla will continue the plot thread of the franchise's First Civilization mythology, and the third official outing for present-day character Layla Hassan, who will also be playable in this game.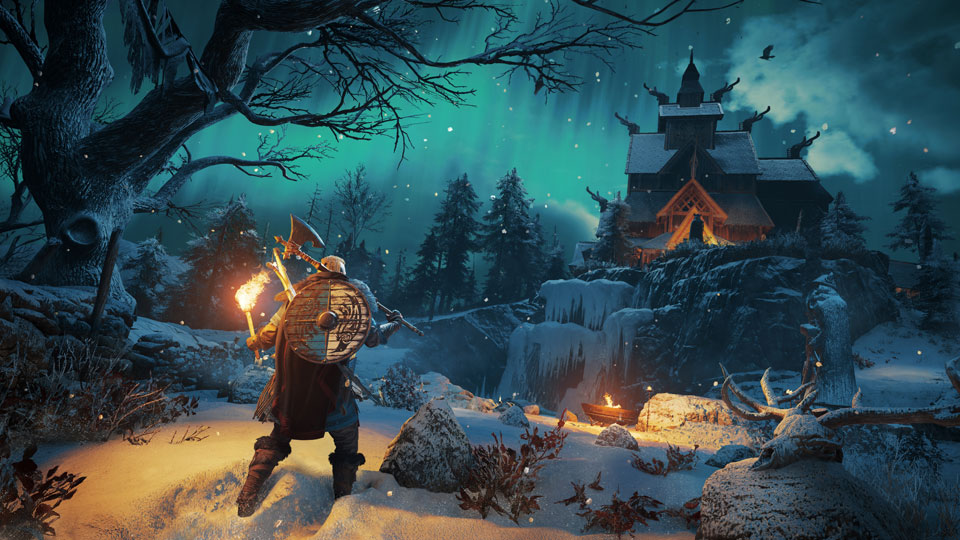 Another new mechanic is that players can grow and customize their own settlements by recruiting new clan members and building upgradable structures. For instance, they can obtain better troops by constructing barracks, improve weapons at the blacksmith, discover new customization options with a tattoo parlour, and more.
As Eivor, players can dual-wield axes, swords, and even shields. Surprisingly, there will even be some sort of dismemberment mechanic, though it is unknown as to how visceral and graphic it will be.
RPG mechanics and dialogue choices from Assassin's Creed Odyssey will be returning, as well as the choice to choose between a male or female protagonist, both of whom will be named Eivor.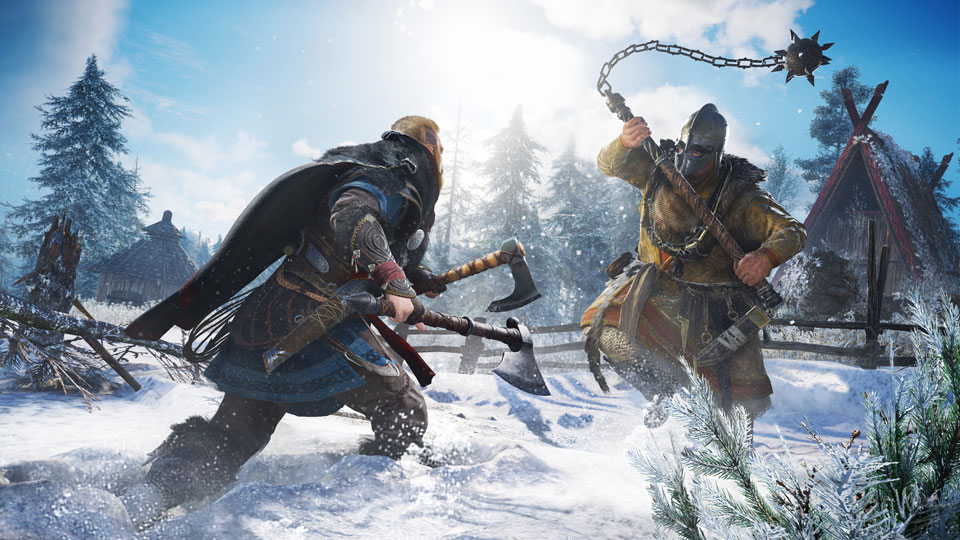 Assassin's Creed Valhalla's open-world will actually take place in Britain for the most part, with only the beginning of the game playable in Norway/Scandinavia.
In the trailer, Eivor can be seen in action, wielding the iconic Hidden Blade weapon against a big knight. In the heat of battle, he also witnesses a vision of what seems to be Odin himself standing beside a tree, which means that the Norse gods will probably be playing a pivotal role in the game's story.
The Anglo-Saxon king in the trailer has been identified as King Aelfred, known in history as the man who united England for the first time after the Viking invasion. He will be the main antagonist of the game.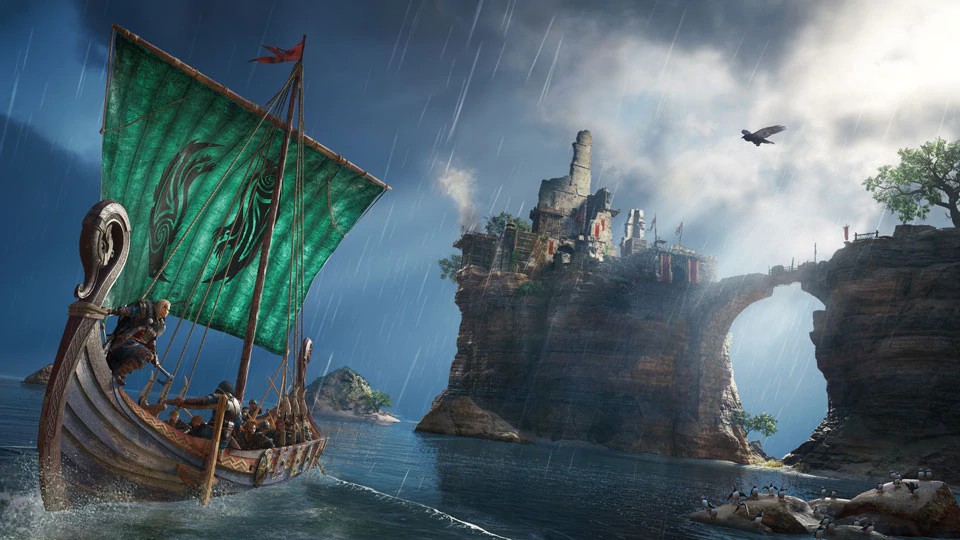 Earlier today, Ubisoft Montreal (who also developed Assassin's Creed IV: Black Flag and Assassin's Creed Origins) revealed that a total of 14 studios from around the world helped in co-developing Assassin's Creed Valhalla, though they have yet to be identified at the time of writing.
Assassin's Creed Valhalla Editions & Pre-Order Bonuses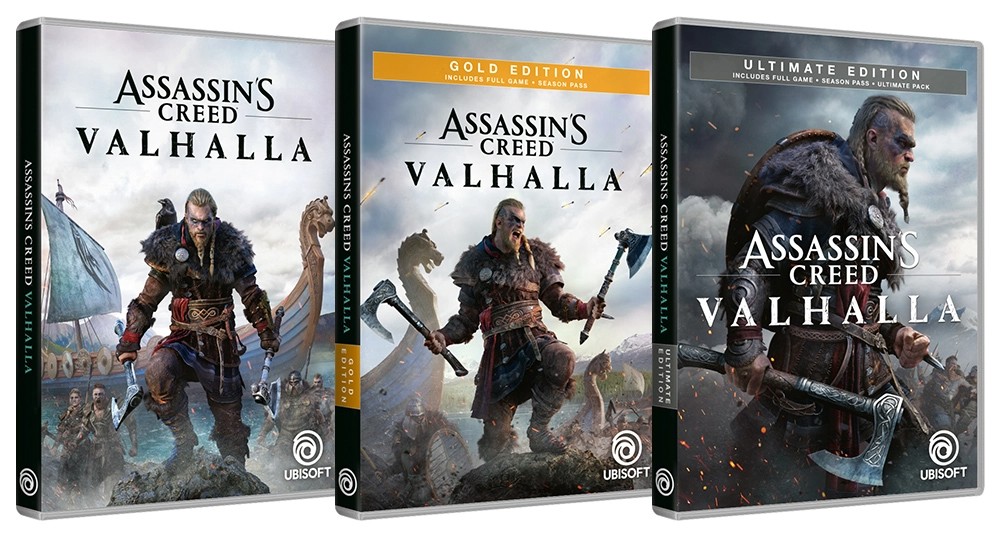 Just like previous games, Assassin's Creed Valhalla will have a season pass sold separately, with several editions to choose from. All editions of the game will come with a pre-order bonus of an additional mission titled 'The Way of the Berserker'.
Assassin's Creed Valhalla Gold Edition
It will come with the base game and the season pass.
Assassin's Creed Valhalla Ultimate Edition
It will come with the base game, the season pass, and the ultimate pack, which includes exclusive customization content, like the Berserker Gear Pack, the Berserker Settlement Pack, the Berserker Longship Pack, and a set of Runes used to improve weapons and gear.
Assassin's Creed Valhalla Collector's Edition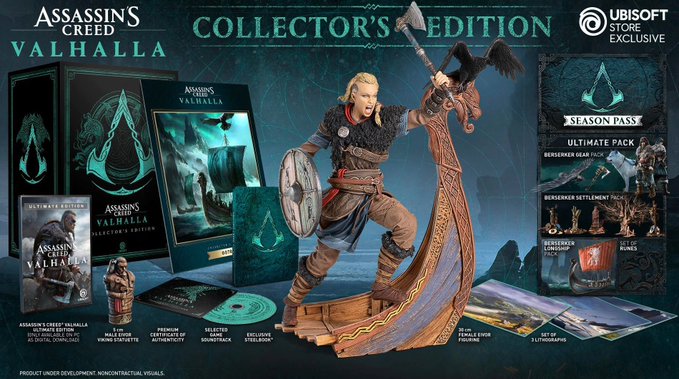 It will come with everything included in the Ultimate edition, plus a replica of Eivor and her longship (30 cm height), a collector's case, a steelbook, a numbered certificate of authenticity, a Viking statuette of Eivorr with his raven and Dane axe (5 cm high), exclusive lithographs, and a selected soundtrack.
However, this version will only be available on the Ubisoft store.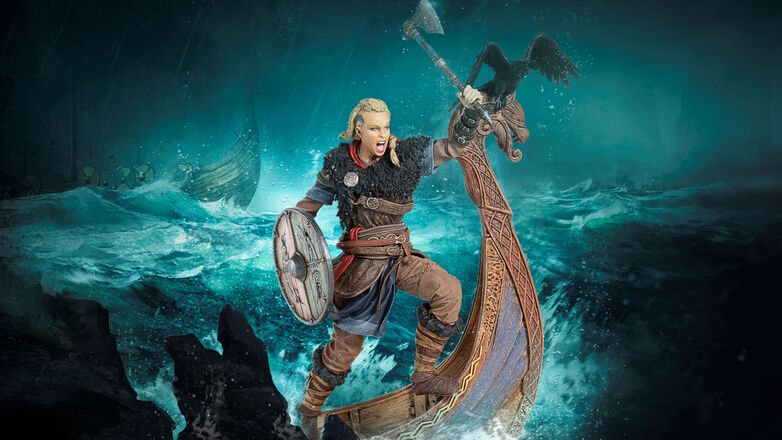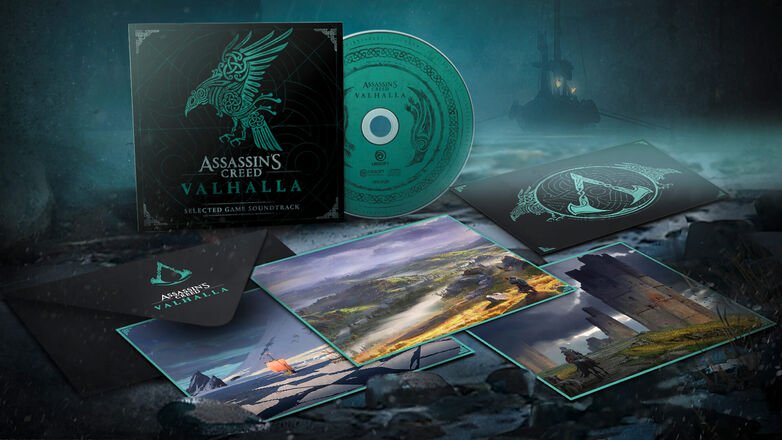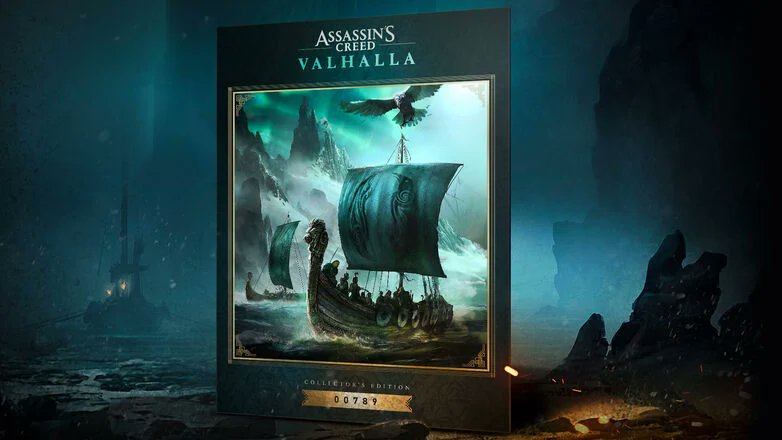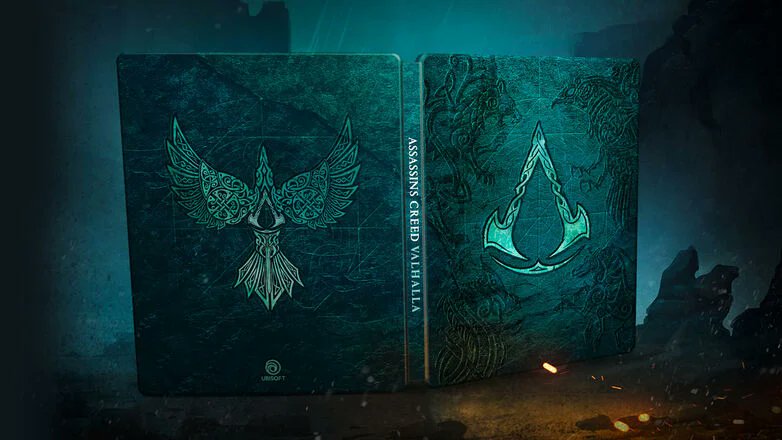 Assassin's Creed Valhalla is slated to release sometime at the end of 2020 during the Holiday Season for the PS5, Xbox Series X, PS4, Xbox One, PC, and Google Stadia. In the meantime, check out the trailer below.
[youtube https://www.youtube.com/watch?v=rKjUAWlbTJk&w=560&h=315]
---