The COVID-19 pandemic has caused the world and the Southeast Asian region to go into lockdown, leading gamers to find solace in games. According to statistics provided by the iPrice Group, the Nintendo Switch is the most popular console in Southeast Asia, followed by the PS4.
That statement is based on 1.5 million searches made on various online shopping platforms across Malaysia, Singapore, Indonesia, Thailand, Vietnam, Philippines, and Hong Kong. The Nintendo Switch claims the throne in most of those countries, with the exception of Indonesia and Vietnam (where the PS4 is more popular).
Meanwhile, it seems ridiculous to see that even the last-gen PS3 is more popular than the current-gen Xbox One in certain countries, like Malaysia, Indonesia, and the Philippines. The answer to that is simple, as the issue has always been that Xbox offers almost zero regional support in Southeast Asia.
However, since the conclusion is based on the number of searches made, this means that the result is not actually representative of which console sold the most, but only in terms of interest among the population. For instance, Nintendo Switch searches increased by a whopping 245 percent, while the PS4 only by 135 percent.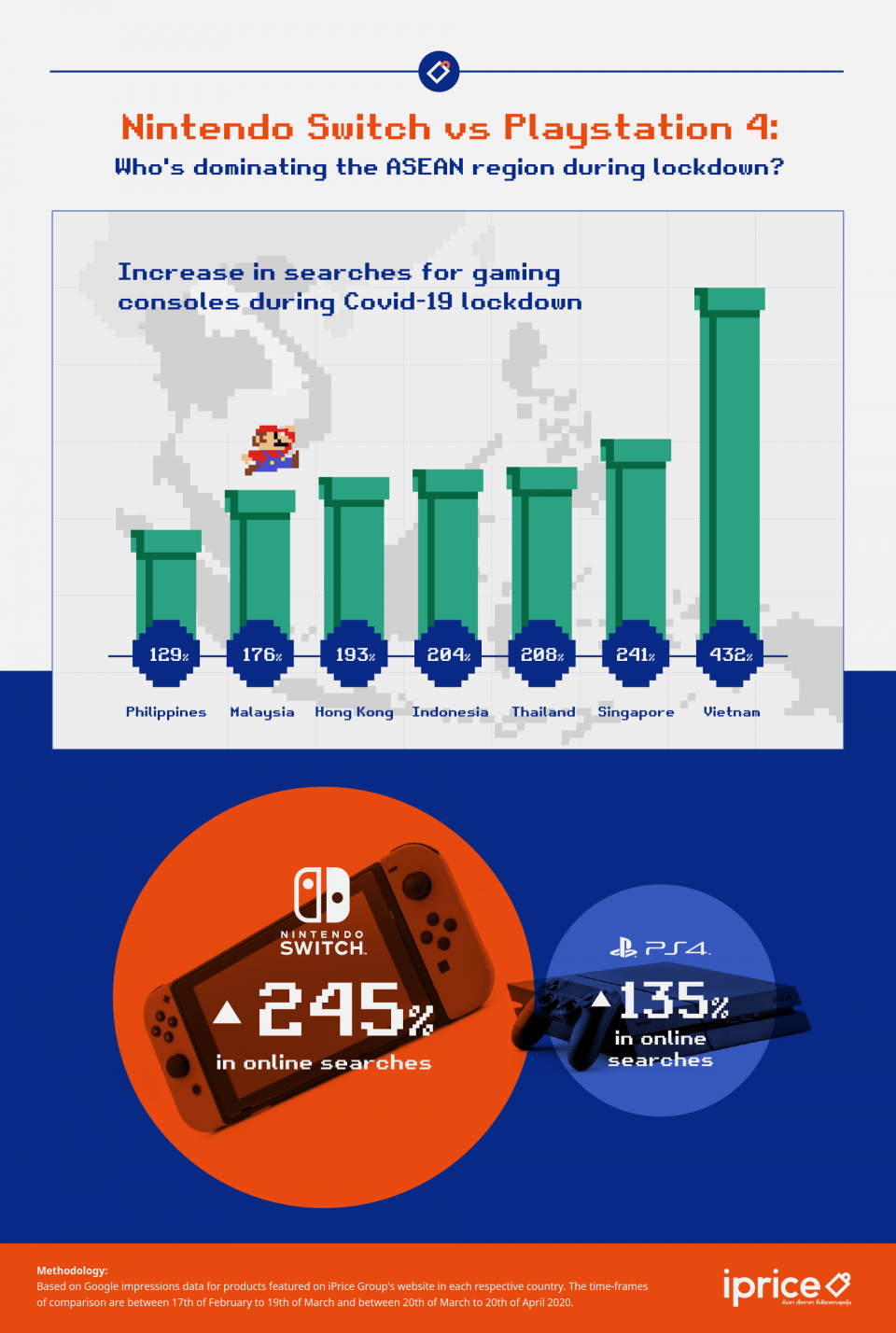 Why The Sudden Burst?
This can be attributed to the fact that most gamers might already own a PS4, considering that the PS4 has sold more than 100 million units worldwide. In comparison, many gamers might not own a Nintendo Switch. Add the release of Animal Crossing: New Horizons into that and you get even more reason for why the Nintendo Switch is currently so popular.
That's not even mentioning the scalpers exploiting the current global shortage of Nintendo Switch supply by selling the console for exorbitant prices online. Due to this, we have gamers pining for something that is considered more valuable and rarer than the PS4, which many more gamers already own, and supply is in abundance.
All of this will likely change in the next month or two, with the release of highly-anticipated PS4 games like Ghost Of Tsushima and The Last Of Us Part 2, both of which will not be available on the Nintendo Switch. Popularity is fickle, as it changes when trends and demands do.
---
Related